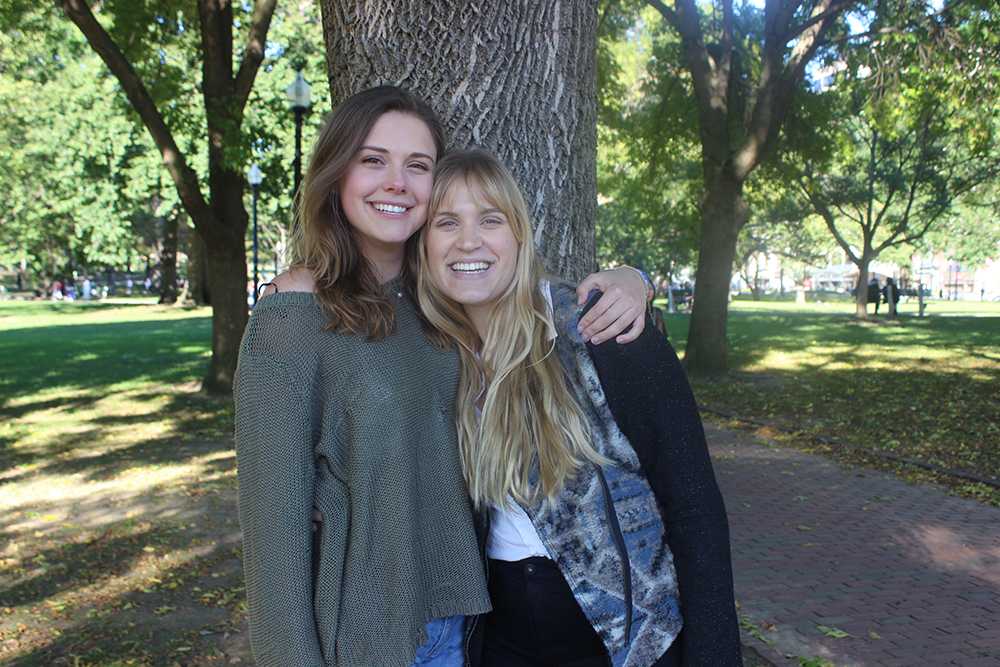 Last April, over 200 students packed into a Walker classroom for the one-night event Project WOW, an art fair promoting mental health. The festival will return for five days this November under a new name: Hidden Lantern.
Seniors Suzie Hicks and Ellie Penfield-Cyr, created the festival to showcase music, art, and dancing last semester.
Hicks and Penfield-Cyr said they hope to start a tradition at Emerson where students can find a sense of belonging and purpose, and to empower college students in the Boston area to share their voice.
"We're calling it Hidden Lantern because when you're suffering from a mental illness, it's hard to see the light that's shining inside of you," Hicks said.
The longer festival, with increased sponsorship from Active Minds, starts Nov. 13 and will go until Nov. 18, with no events on Nov. 17. It will feature film, poetry, fine art, comedy, music, and theater. Organizers plan to post the schedule and the different locations for each day on the event's Facebook page as the festival nears.
Senior Jake Smerechniak performed a set of poems and an original song that he wrote for the festival last semester. He said it was the first time he sang and played piano in front of a group, and that the event had a comfortable and friendly environment. He hopes to perform again this year.
"I got a real sense of celebration for life, which I think is at the root of what a festival should be," Smerechniak said.
He said his song was inspired by Hicks' social media posts detailing her experiences surrounding the suicide of a close friend, while his poems were written as a coping mechanism when he was overthinking.
"'You may have the illness, but the illness doesn't have you' was one of my more favored lyrics," Smerechniak said.
Other works from last year focused more around individual's' experiences with mental illness, and showcased their personal struggles, said Penfield-Cyr.
"Last year we had some really beautiful photography of people's hands and arms," she said. "Some people had tattoos, and some people had just freckles, and some people had some scars. It was just opening up that everyone has a different story, even in their hands."
Penfield-Cyr said she hopes festival-goers can find community and realize they are not alone.
"There's so many different outlets for people," she said. "Sports was mine, but I want to be supportive to other people's outlets … Trying to combat the stigma around mental illness was really important for me, and very touching on a personal level."
The event is open to all college students in the Boston area and will feature performances from students at Emerson and musicians from Berklee College of Music, who also performed last year.
Hicks and Penfield-Cyr said they both see a bright future for Hidden Lantern. Penfield-Cyr said that right now is the best time and place for festivals like this one.
"We had a meeting with President [M. Lee] Pelton a couple weeks ago, and he said, 'When you come back for your 20th reunion, you guys are going to be so excited to see Hidden Lantern still here,'" Penfield-Cyr said.
"Since it is a festival cultivating the art you make when you're feeling alone or you're feeling depressed, it kind of showed people that there's other people out there making similar art and it also empowered people to speak up," Hicks said. "On top of creating a community, it also gave people the confidence to speak their voice."
The deadline to submit art or audition for the festival is Oct. 20, and more information will be posted to the Hidden Lantern Arts Festival Facebook page.