For international students, a silent struggle as the pandemic rages
July 23, 2020
As everyone laments the loss of their normal lives in the midst of the pandemic, international students studying in the United States may be the niche in higher education hit hardest by the coronavirus.
Travel restrictions both in the U.S. and globally have fluctuated wildly since the outbreak began in the early months of 2020. The U.S. had already implemented a strict travel ban on non-citizens coming from most European countries, China, and Iran when Emerson first announced all students would be required to vacate its Boston and Los Angeles campuses in March. 
The restrictions brought into question international students' ability to return home and later re-enter the U.S. after leaving.
With the college's One World One Emerson hybrid reopening plan, international students were given 12 days to decide to commit to online learning, enroll at one of Emerson's five partner universities around the world, or take a leave of absence, which the Office of International Student Affairs said could potentially affect student visa statuses. Decisions received after the July 12 due date risked being denied due to limited course offerings and enrollment spots.
Their decisions were further complicated by a July 6 mandate from Immigration and Customs Enforcement that international students' visas would be revoked if they were not enrolled in at least one in-person class in the fall. The rule was later repealed on July 14, two days after Emerson students were due to submit their decisions.
The Beacon spoke with seven international students located in different parts of the world about their experiences since leaving campus, what life looks like for them right now, and their plans for the future.
Xinyi (Cynthia) Tu, Suzhou, China
Xinyu Tu raced across the world to outrun the coronavirus outbreak.
After her study abroad experience in the Netherlands at Kasteel Well came to an abrupt halt, Tu had only just settled into her new dorm room on the Boston campus when Emerson announced all students must vacate campus. 
Tu said all flights from Boston to Shanghai were completely booked by international students rushing to return home. She and her friends decided their only option was to book a flight from New York, so they took an Uber from Emerson's campus to the John F. Kennedy Airport in Queens. 
Out of fear of contracting the virus, Tu did not take off her mask at all during the 13 hour flight to Shanghai and refused to eat. 
"My parents were like 'Do not touch anything, do not eat anything,'" Tu said in a Zoom interview from Guangzhou, China. "I guess just don't even breathe if you can."
Upon landing, the Chinese government required all incoming airplane passengers to quarantine in a hotel for two weeks. Tu's only way of greeting her parents was from her hotel room's balcony. Tu has since been living with her parents in Suzhou, China and interning at a local newspaper in Guangzhou.
After the outbreak of the coronavirus in Wuhan, the Chinese government enforced strict restrictions on all travel in and out of Wuhan as well as 15 other cities in the Hubei province. The restriction reduced the rate of infection significantly. Now, Tu said locals have almost returned to normal life, with the only stipulation being the new habit of wearing masks day-to-day.
"At first people were criticizing the Wuhan government because they thought they weren't telling the truth or they weren't responding as quickly as people thought they should," Tu said. "But then after that, as the central government started to handle the issue, I think people slowly started building trust."
Tu said she would like to return back to campus in the fall but is unable to because of U.S. travel restrictions on Chinese nationals. She also said due to limited flight availability from China to the U.S., ticket prices have skyrocketed and she is now unsure if she can afford to return to school. Her parents have also raised concerns about her contracting the virus. 
"They feel better if I can be here because at least for now in China, it's safe and they said you should stay wherever it is safe for you," Tu said.
Tu said that she was disappointed with the lack of details in Emerson's plan for international students and the length of time it took the college to communicate with them.
"It was really stressful to decide what to do because it's not just like deciding what to eat tomorrow, it's my career," Tu said.
Chloe Chauvin, currently in Wyoming, from Shanghai, China
Chloe Chauvin is stranded in the U.S.
After Emerson's March announcement that all students must immediately vacate campus residence halls, Chauvin was given little time to make an impossible decision—return home to her parents in Shanghai, where travel restrictions may prevent her from returning to Emerson in the fall, or stay in the U.S.
For the past four months, Chauvin has been living with her brother, dividing her time between Wyoming and San Francisco. She no longer has the option to travel to her parents in China due to a nationwide restriction on entry of foreign nationals announced March 28. 
"My nationality is French because my dad is French," Chauvin said in a Zoom interview from Wyoming. "China does not offer dual citizenship so when I was living in China, I had to use a visa. I want to go back to China, but now I don't even think it's an option."
Although Chauvin would prefer to study remotely off-campus, she is currently waiting to see the online course options before making a decision about her fall plans. As information regarding online course availability is currently limited, she is concerned she won't be able to attend any of the journalism classes she needs to graduate. She also fears returning to Boston as she does not believe the college will be able to contain the virus with an influx of students using public transportation to return to campus from around the world.
"My flight from China is usually 14 hours and it is not safe to be on a plane at all, let alone for that long," Chauvin said. "I get that people want to go back, but it really feels like campus is just going to become a breeding ground for the virus."
Chauvin said living away from her tight-knit community, which she describes as a bubble, has been difficult. As a rising junior, she does not consider the U.S. to be her home yet and has been finding other ways to feel connected to China.
"The longer that I am in America, the more I feel like I am forgetting how to speak Chinese," Chauvin said.
Smruti Thirunavukkarasu, Chennai, India
Smruti Thirunavukkarasu has been stuck in her home for four months. 
Shortly after returning home to Chennai, India from Boston in March, the Indian government announced a strict nationwide lockdown in an effort to slow the spread of the coronavirus. All movement within Tamil Nadu, Thirunavukkarasu's state, has been restricted. Residents must apply for passes with "proof of reason" for movement in order to travel within the state and are largely encouraged to remain indoors. 
"I have friends that live literally two streets away from me and I can't visit them because we can't leave the house," Thirunavukkarasu said in a Zoom interview from Chennai.
The aggressive regulations proved crucial for the densely-populated city of Chennai—home to over 7 million people—in initially containing the virus. However, when the lockdown was lifted in late May, cases surged, resulting in a second lockdown on June 19. 
"I've only been out a handful of times, and that was just to buy groceries," Thirunavukkarasu said. 
Thirunavukkarasu and her parents have decided the safest option is for her to remain at home this fall for fear that India's current ban on all international travel could be extended indefinitely. She has applied to enroll in Emerson's limited online course offerings but does not know if any of the courses she needs for her degree will be available. 
"I wouldn't be applying online if I had the choice to come back," Thirunavukkarasu said. "If I get denied for that, I don't know what I would do, because I can't come to the [U.S.]." 
Thirunavukkarasu said she has expressed concerns to her academic advisor and is now exploring the possibility of video-calling into in-person classes if the courses she needs are unavailable online. Emerson has not officially communicated anything about allowing international students to stream into classes. 
"I didn't get this [information] from the college," Thirunavukkarasu said. "I got it from my advisor, and I had to take the initiative to email him. If I hadn't done that, I wouldn't know this."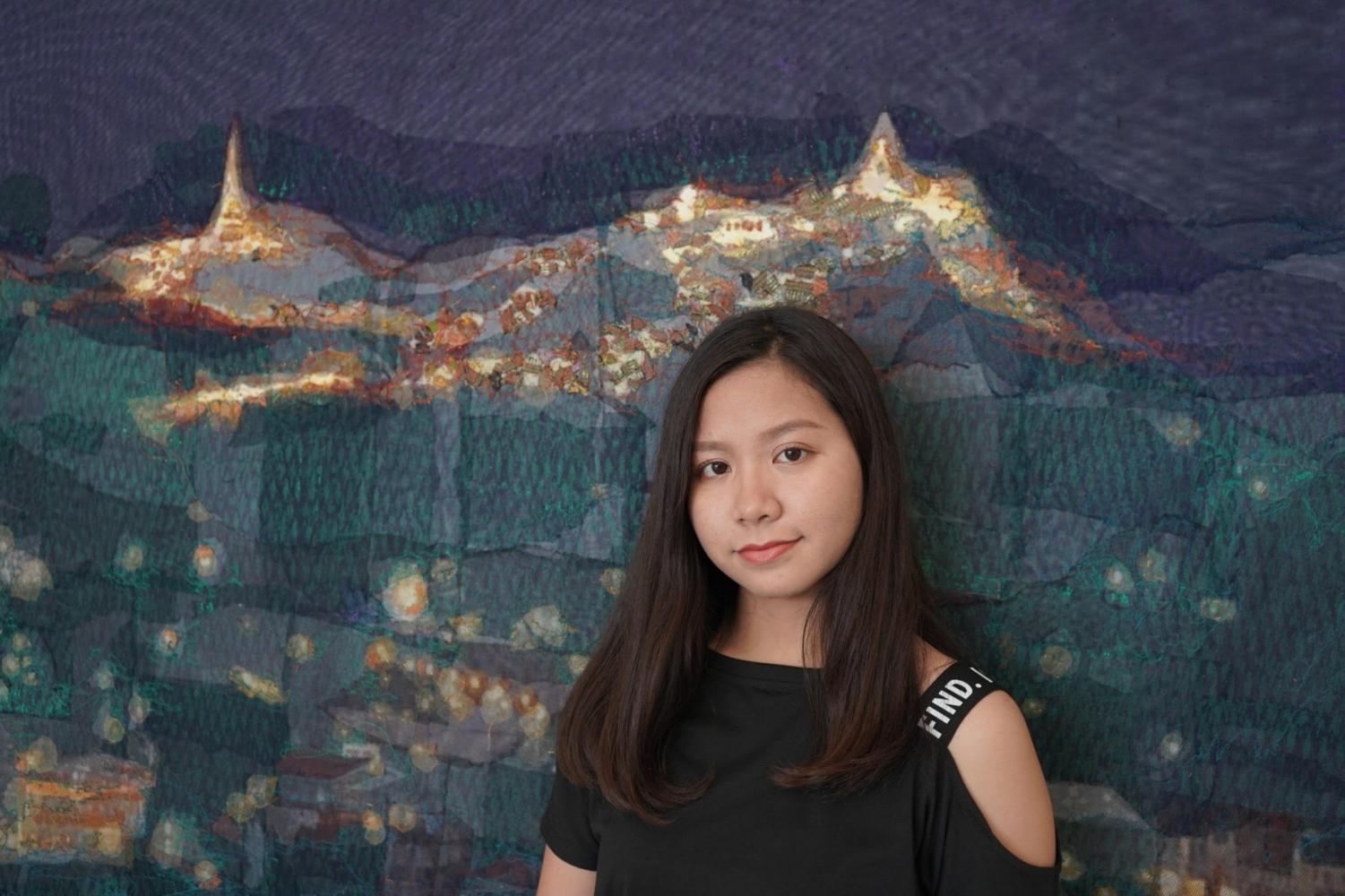 Putthida (Namo) Chalermpao, Bangkok, Thailand
Putthida Chalermpao's parents were terrified of her returning to Emerson's Boston campus in the fall.
From their home in Bangkok, Thailand, a condensed city of over 8 million people with no cases of local transmission in the last 7 weeks, they watched the U.S. fail to control the coronavirus. Chalermpao said their fears began when watching Youtube videos of Americans recounting their experiences at hospitals where they received no treatment and instead were told to return home when showing coronavirus symptoms. 
"It's really scary because [international students] are going to be in a place halfway across the globe from family and relatives who can't help them out," Chalermpao said in a Zoom Interview from Bangkok. "I don't have a single relative in the U.S., so I really am on my own if I go there."
A visual and media arts major, Chalermpao initially hoped to return to campus for the hands-on experience of in-person VMA classes. But eventually, she opted to take online courses.
"The whole decision process was very stressful and it seems that there's a risk for every option I choose," Chalermpao said in a statement. "[By studying online] I won't have to worry about flight plans, my health, and my F-1 [visa] status."
Chalermpao is currently living with her family in Bangkok, leaving the house to spend time with friends at malls and restaurants as the city slowly opens up amid dipping virus case numbers. 
She said Thai locals initially criticized the government for advertising tourism as the coronavirus outbreak began. After the government decided to lockdown the city, criticisms turned towards people not adhering to social distancing recommendations.
"They criticized teenagers who would go to bars and people who participated in watching Muay Thai," Chalermpao said, "In one of the rural provinces, where hospitals aren't really good, there were a bunch of middle aged people in a very crowded place cheering on Muay Thai. I think in that one day cases spiked from 16 to 30 to 100."
Chalermpao said not much has changed for Thai people since the outbreak began as new regulations fit with Thai peoples' natural behavior.
"It's impossible to see people without a mask because Thai people usually wear masks so now it is just more," Chalermpao said. "And we try to avoid contact anyways."
Jaime Vega Troncoso, Santo Domingo, Dominican Republic
Jaime Vega Troncoso risked contracting the virus to vote in the Dominican Republic's July election.
The coronavirus hit the island country amid their presidential election season. After being postponed for two months, elections were finally scheduled for July 5. 
Though the country had recently become one of the biggest coronavirus hotspots in the Caribbean, mail-in voting was not an option. So, Vega Troncoso chose to step out to cast his ballot against the Dominican Liberation Party, the party that has governed the country for the past 16 years.
"They've been involved in so much corruption," Vega Troncoso said in a Zoom interview from Santo Domingo right before the election. "I do just want them to get the hell out of office." 
Vega Troncoso showed up to the polls wearing a mask and plastic face shield in order to safely vote for Modern Revolutionary Party Candidate Luis Abinader, who has since become the president elect. 
While Vega Troncoso believes the government has been using their coronavirus response as a political tool to gain the public's favor, he credits them for cracking down to limit the spread of the coronavirus by rolling out a 5 p.m. curfew and strict mask ordinances.  
"The curfew has been well placed. Full respect to the government," Vega Troncoso said, "But in my opinion, it's just a ploy to make their campaign even better and just say, 'Oh, we managed COVID very well.'"
Vega Troncoso doesn't anticipate having any problems returning to campus, as there are currently no travel restrictions in place between the D.R. and U.S. He said he's looking forward to leaving his country, as he'll feel more comfortable in the presence of more young people.
"In Boston, I feel like I feel more safe because I think I'd probably be asymptomatic if I get it," Vega Troncoso said. "I'll be living in an apartment. It's easier for me to quarantine. I won't be exposing anyone in my close family."
Daniela Lobo-Rivera, currently in Miami, Florida, from Tegucigalpa, Honduras
When Daniela Lobo-Rivera's parents got sick, she couldn't get back to them.
Her home country, Honduras, halted all international flights as Emerson shut down campus, leaving Lobo-Rivera stuck in the U.S. Her only choice was to live in her grandmother's apartment in Miami, Florida. Three months later, her mother and stepfather told her they had contracted the coronavirus. 
While her mother's case was mild, her stepfather was hospitalized, unable to breathe without a ventilator. 
"At a distance, you cannot do anything," Lobo-Rivera said in a Zoom meeting from Miami. "It was really stressful because my mom was handling that on her own and I couldn't do anything about it."
Lobo-Rivera criticized the government for not responding promptly enough to the outbreak. Honduras' healthcare system has become overburdened, and Lobo-Rivera's family had to pull strings for her stepfather to even get a hospital bed. 
"You have to have contacts," Lobo-Rivera said. "Even if you have money and even if you have health insurance, that doesn't work right now." 
Facetime is the only way that Lobo-Rivera can connect with her family, but she says she wishes she could be there in person, helping out around the house and taking care of her stepfather.
"My mom would tell me, 'I feel like I'm in a war zone,'" Lobo-Rivera said. "People would come in [to the hospital] with their cars and their family members in the backseat screaming that their family members were not breathing, and my mom would be right there staring at that."
Having seen the harm the virus can do firsthand, Lobo-Rivera's parents do not want her to return to campus in the fall. She is currently deciding whether to come back or attend classes online from Florida. 
Lobo-Rivera said she is still looking for tickets to Honduras everyday, booking new tickets every time there is an announcement that the country will reopen, and then cancelling the tickets after the lockdown is extended.
"What kills me is the uncertainty, not knowing what is going to happen to us," Lobo-Rivera said.
Danielle Ducharme, Kelowna, Canada
Danielle Ducharme is waiting out the coronavirus on a racetrack in Kelowna, Canada.
With extended time at home this summer, Ducharme, her father, and brother decided to get car-racing licenses. 
"I just thought, why not?" Ducharme said in a Zoom Interview from Kelowna. "We just thought it would be a good quarantine activity to try out." 
In British Columbia, the province Ducharme grew up in, locals have been living under relatively loose regulations, as the outbreak has not been severe. Ducharme attributes the province's limited exposure to the virus to Kelowna's rural location and low population density.
"We're all so spread apart here and split up by mountains," Ducharme said.
The British Columbian government never fully shut down the country's economy and is still allowing most businesses to operate at a limited capacity. Locals are also not required to wear masks. 
"A lot of people I see walking around aren't wearing masks," Ducharme said. "A few weeks ago, my friends and I saw a bunch of people out clubbing. No masks. No nothing."  
Ducharme said the Canadian federal government's decision to close its border with the U.S. has played a large part in keeping cases down in British Columbia despite its close proximity to Washington state—a coronavirus epicenter. 
The U.S.-Canada border is still closed for non-essential travel. However, Ducharme will be able to return to campus in the fall, as Canada is allowing people studying in the U.S. to cross over.