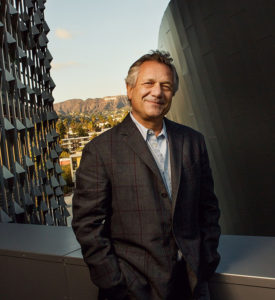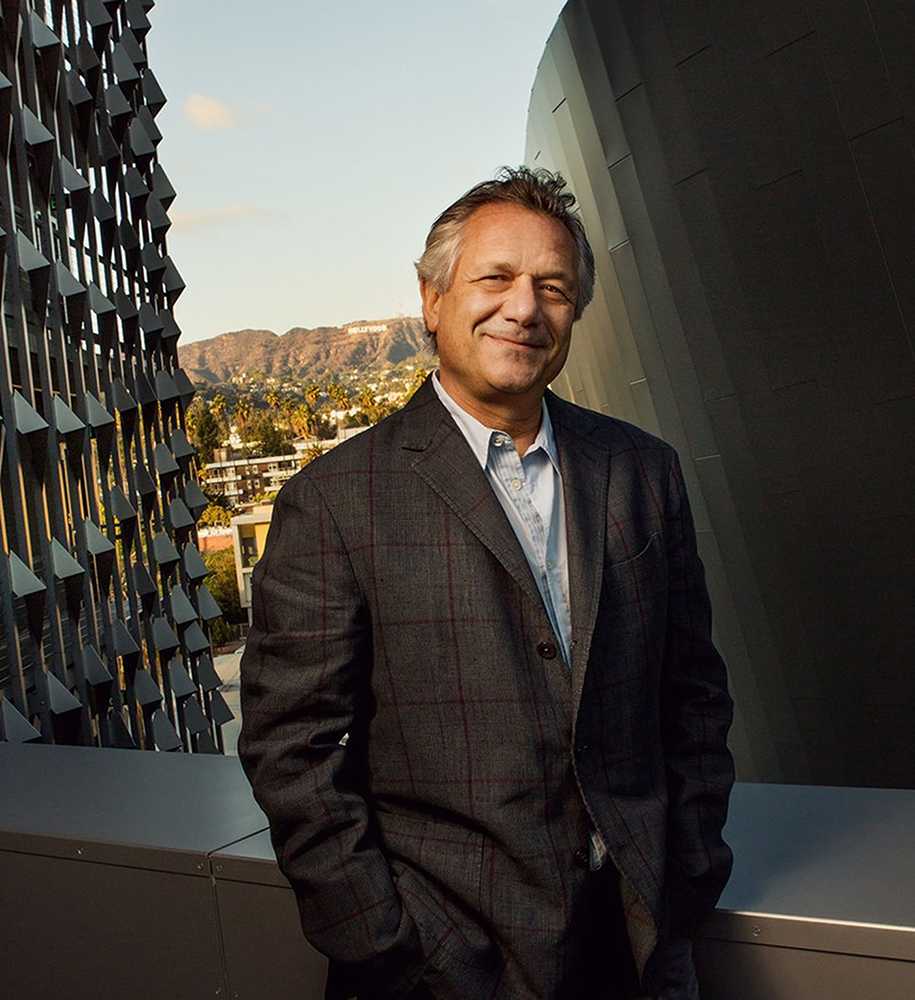 After executive-producing Friends for ten years, Kevin Bright '76 is telling stories in a whole new way. Leaving Central Park and the sitcom world behind, Bright recently launched an LA-based documentary-production company aiming to help young documentarians bring their stories to reality.
Bright described the unnamed enterprise as a starting point for filmmakers who want to cover interesting and unknown stories. He said he looks forward to seeing what up-and-coming filmmakers are creating to entertain and inform audiences.
Though in its early stages, the company is producing two projects. Shelter From the Storm is about the dog-breeding industry in Korea. Doc is the biography of Doc Severinsen, the former bandleader of The Tonight Show.
"These [documentaries] will put an emphasis on people who persevere through difficult circumstances through strength and adversity," Bright said.
James Macak, a fellow screenwriting professor at ELA, said Bright's ambitions grow larger after each success. Macak said his longtime colleague can connect with audiences across all genres.
"[Bright's] goal is to give people an opportunity to tell their stories in ways that haven't been done before," Macak said. "That's why projects like Friends [were] so successful. He can make each story stand out and be effective."
Bright said his production company is the result of a nine-year journey. Following the end of Friends—a sitcom depicting the romantic and comedic adventures of a group of friends in New York City—in 2004, Bright said he decided to tell stories of real people instead of depicting fictional lives on television.
"After Friends, I knew I wanted to take a break from Hollywood and the traditional sitcom environment that I grew accustomed to for over ten years," Bright said. "After teaching for a while, I got started with a documentary titled Best and Most Beautiful Things, which shifted my focus more towards documentary filmmaking."
Best and Most Beautiful Things follows a young blind girl finding happiness in a world she cannot see. Bright said he volunteered nine years ago at Perkins School for the Blind in Watertown, Massachusetts, where he met student Michelle Smith, the subject of the documentary.
"Best and Most Beautiful Things was really what got me inspired to start the production company," Bright said. "The way Michelle [Smith] was able to inspire audiences just by doing what makes her happy made me want to document the human condition in reality and not on a sitcom soundstage anymore."
While volunteering at Perkins, Bright also met Garrett Zevgetis '05, a Navy veteran at the school searching for an angle for a new project. Zevgetis had the idea to make a film at Perkins about how blind people perceive beauty.
Zevgetis and Bright teamed up to direct and produce Best and Most Beautiful Things.
"The film represents not just [Smith], but all the kids at Perkins who say, 'Just give me one shot,'" Zevgetis said.
Zevgetis said he felt unsurprised at the film's success due its heartfelt topic and Bright's filmmaking talent.
"Kevin is tough, because you have to be tough to be that successful," Zevgetis said. "But it's no accident that Friends plays all over the world. There's something about the human condition that he can just tap into."
With his new focus on documentaries and helping documentarians, Bright said he hopes to inspire young filmmakers across the economic and social spectrum, especially those in his Emerson classes.
"I have this fantasy one of my [Emerson] students will one day have a great idea and we could collaborate," Bright said. "Students can get that great idea just by starting early, committing themselves to any project, and covering things that they are passionate about."