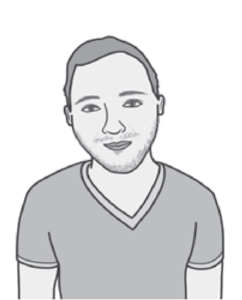 This year, the world watched the first openly-gay Team USA athletes compete in the Winter Olympics. Many people in the LGBTQ community are celebrating figure skater Adam Rippon and skier Gus Kenworthy for their courage and shameless self-expression in the athletic spotlight, where the queer community has been historically limited.
The LGBTQ community has always struggled to find acceptance in sports. While this intolerance is changing, and queer athletes have experienced more acceptance in recent years. A Repucom study shows that 80 percent of lesbian, gay, and bisexual athletes have experienced or witnessed homophobia in athletics. Slurs were the most common form of homophobia, but violent threats and assaults were also widely reported, according to the study.
Transphobia is a widespread problem in athletics as well. At least 80 percent of transgender athletes reported experiencing transphobia in sports, according to a study by Equality Network. Many transgender people are completely barred from participation in sports. Transgender athletes have only been allowed to participate in the Olympics since 2016.
Homophobia and transphobia create a toxic environment for LGBTQ athletes, who deserve to enjoy their favorite sports without the fear of being assaulted or harassed. For many people, sports provide a way to build a community, but the barriers queer people face make athletics inaccessible and sometimes dangerous for many people in the LGBTQ community.
Many queer people have created sports leagues specifically aimed at members of the LGBTQ community. These provide a great way for people to find this community and pursue their passions without facing homophobia or transphobia. But the existence of these leagues cannot let us neglect the widespread bigotry that exists elsewhere in athletics, as these leagues aren't found in places without high LGBTQ populations.
The athletic community needs to foster a more inclusive environment. Coaches need to take bullying seriously and encourage dialogue about bigotry with athletes. According to the Repucom study, many queer athletes believe that coaches and parents need to combat homophobic and transphobic bullying from a young age.
The study also shows athletes think famous LGBTQ athletes coming out will increase tolerance in sports. Rippon and Kenworthy's highly publicized participation in this year's Olympic Games will hopefully break down stereotypes and force the sports world to become more inclusive. People will see their success and understand that LGBTQ athletes are just as capable as everyone else.
In addition, Rippon, Kenworthy, and many other LGBTQ athletes are giving young queer athletes idols to look up to. It's important for LGBTQ youth to have role models they identify with. These inspiring idols show young queer people that they are not defined by stereotypes or expectations, and that they can achieve anything.
Although I'm not an athlete, watching Kenworthy and Rippon compete inspires me. Their successes remind me of how strong the queer community is. After a year where LGBTQ rights and safety were at risk, the athletes' successes make me think about queer peoples' resilience and bravery.
Seeing the LGBTQ community unite in support for the athletes allows me to reflect on the progress we have made. Only 10 years ago, queer athletes competing in the Olympics would have been unthinkable. In another 10 years, we will hopefully make more progress, opening up sports for all.