Lions triumph in first NEWMAC championship in team history
The men's basketball team defeated Worcester Polytechnic Institute 93-75 to win the New England Women's and Men's Athletic Conference championship game on Saturday.
This monumental win gives Emerson its first title since 1998 and first NEWMAC championship appearance in program history. The Lions missed the playoffs the last two seasons and lost in the semifinals three seasons ago against Babson College.
Freshman guard Trevor McLean began the first half with a three-pointer off an outside pass from freshman guard Zach Waterhouse. Junior guard Jack O'Connor scored two three-pointers and McLean added another to give Emerson a four-point lead five minutes into the game.
O'Connor led the Lions with a career-high 33 points and was named by the NEWMAC as the game's most valuable player.
"[O'Connor] loves to play, and we know he's really talented," head coach Bill Curley said. "I'm just so happy for him because he worked hard and sacrificed his game a little bit for some of the rest of the team as well."
WPI sophomore guard Colin McNamara, who led the Engineers with 16 points, scored a three-point basket with 12 minutes left in the first half to give his team its first lead of the game. Waterhouse and senior guard Geoff Gray responded with two layups to give the Lions a two-point advantage. With the layup, Gray became a top-five scorer in Emerson men's basketball history. He passed Ken LaFlamme '97, who scored 1,624 points for the lions from 1993 to 1997.
Curley said Gray's leadership put the team in a position to win the championship.
"We had great leadership by Geoff [Gray]," Curley said. "He really kept our team together and showed the guys that getting in the gym in the summer and getting in the weight room makes a difference. I couldn't ask for a better leader."
Gray declined a post-game interview.
O'Connor began the second half with a two-point layup to give the Lions a 10-point lead. Houston racked up back-to-back fouls, which put him one foul away from fouling out and significantly decreasing his minutes in the game. Junior Ben Holding stepped in to fill Houston's spot by totaling eight points and three offensive rebounds.
O'Connor's opening basket in the second half snowballed the Lions into a 13-point lead with 13 minutes remaining in the game. 
With one minute, 40 seconds left, senior Mac Sashin subbed in for Gray, who approached him with open arms for a hug and sent the crowd into an uproar.
In the second half alone, the Lions went 23 for 25 from the free throw line. They shot 93 percent from the line in the game.
The Lions won the NEWMAC championship by 18 points to send them into the Division III National Collegiate Athletic Association tournament. An opponent and neutral playing site are not yet determined.
NEWMAC coaches predicted the Lions would miss the playoffs in the men's basketball preseason poll.
O'Connor said the championship win for Emerson meant so much more than his team could imagine.
"To bring a championship to Emerson, somewhere where we're not known for sports, just shows you what dedication and hard work can get you," O'Connor said.
Emerson College President M. Lee Pelton said he was proud of the team's monumental accomplishment.
"It's a historic victory for our athletic department," Pelton said. "I'm proud of this team—for these players and these coaches—and I'm really proud for our athletic program overall. We are really coming into our own."
Emerson Athletic Director Pat Nicol said the men's basketball team had as much of an opportunity in the tournament as any other team.  
"I think we're very confident, I think we're going to be very competitive," Nicol said. "To be the NEWMAC tournament champions, we played against some of the best [teams] in the country. Once you get into the [Division III] tournament, anything can happen."
Leave a Comment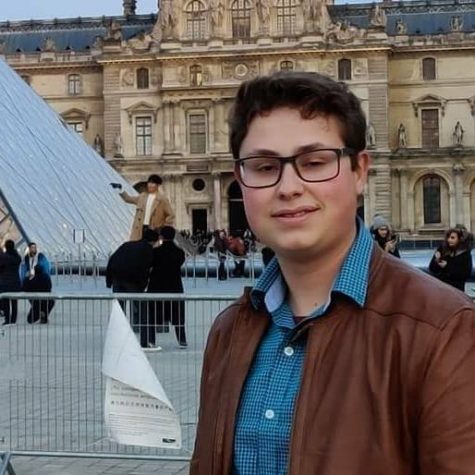 Aaron J. Miller, Print Editor
Aaron J. Miller is a senior journalism major from Glen Lyon, Pennsylvania. He is The Beacon's Print Editor and designs and cordinates the newspaper's weekly print edition. He previously interned for The Citizens' Voice in summer 2019. He previously held the roles of Sports Editor, Deputy Sports Editor, Senior Staff Writer, and Sports Correspondent.

Email: [email protected]
Tweets by theaaronjmiller