The women's volleyball team defeated the Massachusetts Institute of Technology in the NEWMAC playoff quarterfinals after coming back from a 2-0 deficit for its first playoff win since 2016.
Before the game, the Lions ranked sixth in the New England Women's and Men's Athletic Conference standings with a record of 6-4 and MIT ranked third with a record of 8-2. On Tuesday, Oct. 29, the Lions closed out their regular reason with a 3-0 loss to MIT. 
The Lions and Engineers traded points back and forth in the first set, but MIT made a six-point run and won 25-17. Junior outside hitter Grace Tepper recorded four of the team's eight kills in the set.
In the second set, the Lions held a 20-14 advantage, but the Engineers rallied back to tie the set 21-21. MIT closed out the set with four consecutive points to take a 2-0 set lead.
"We just weren't playing our game and we didn't trust ourselves," head coach Ben Read said in a post-game interview. "We were hesitating a little bit on defense and we weren't trusting our spots offensively that we were practicing. Then they started believing in themselves and stopped hesitating and went out for some balls. We outplayed them and I couldn't be happier for them."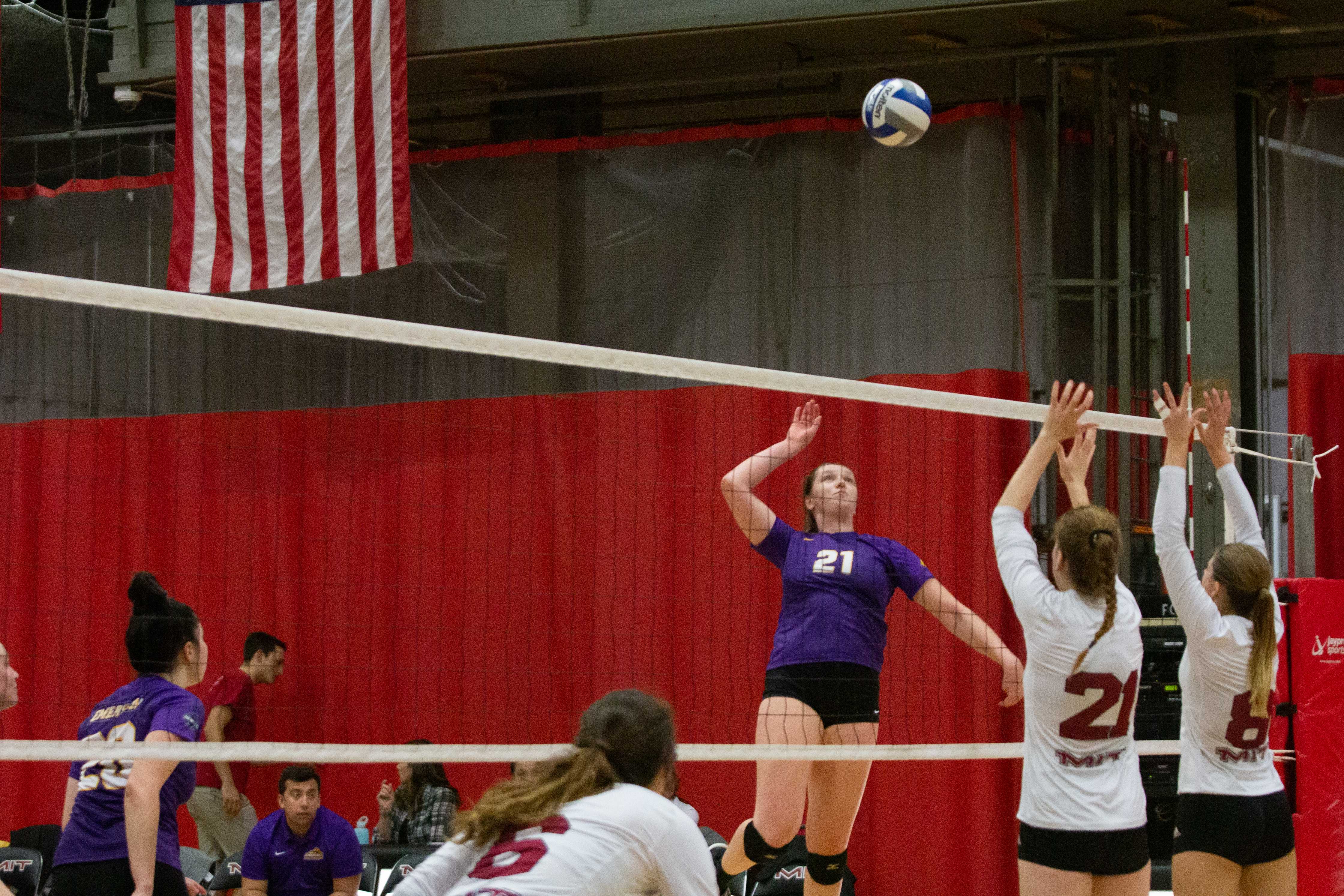 The Lions started the third set by taking an early 4-0 lead. The team never trailed and won the set 25-18 behind Tepper's eight kills and freshman setter Caroline Bond's 13 assists.
The momentum from the third set carried over into the fourth and the Lions once again did not trail MIT. The Engineers rallied late in the set, but junior outside hitter Albany Alexander closed out the set with a kill.
In the fifth set, the Lions scored the first point, but the Engineers quickly built a 7-5 lead. The Lions rallied for three consecutive points and took the lead back for the final time in the game. Freshman right-side hitter Rebecca Polsky scored the final kill of the game before an error secured the 3-2 victory for Emerson.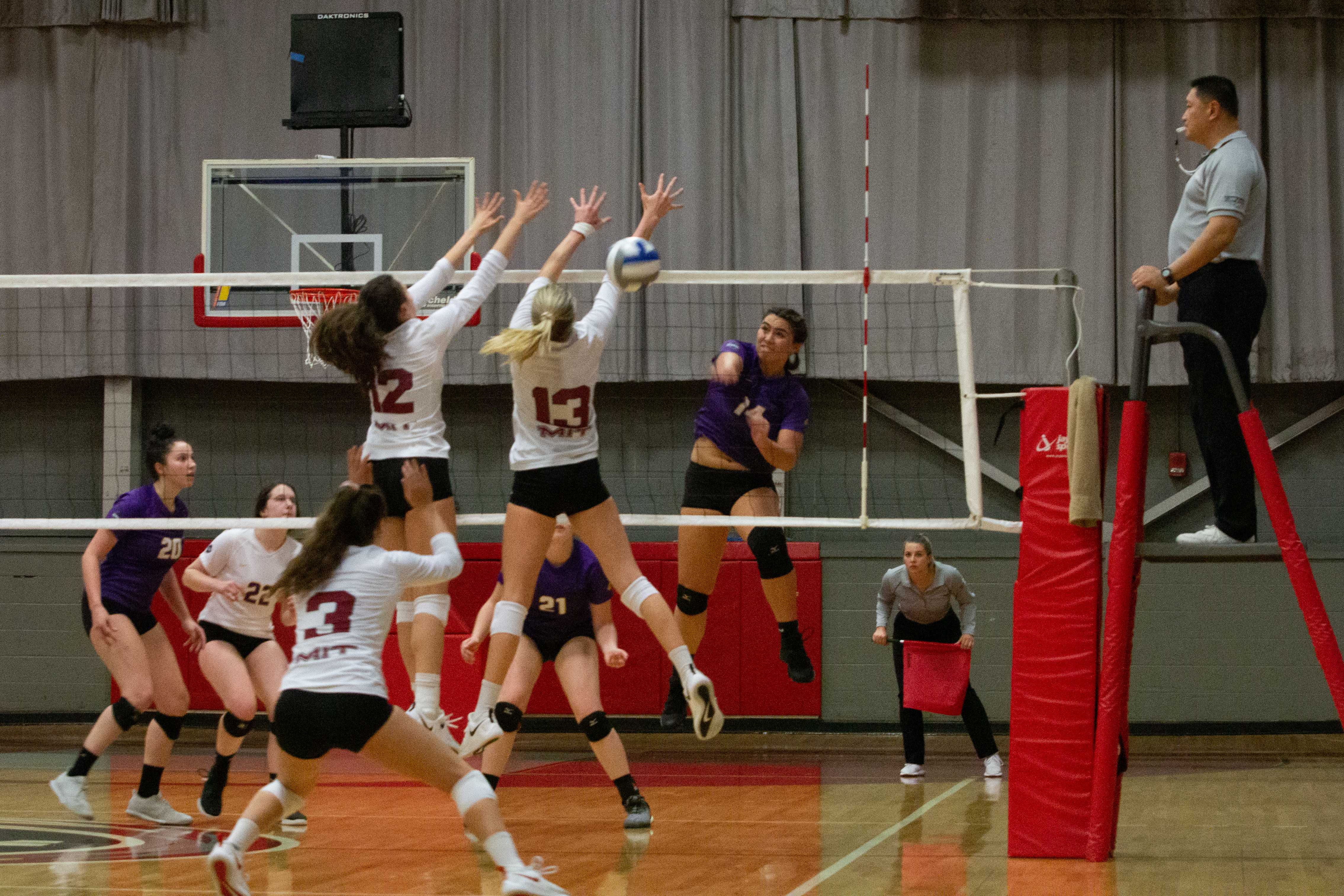 Tepper said the team did not let MIT's 2-0 set lead discourage the Lions from being confident on the court. She said the team's excitement and courage pushed everyone to play their best game.
Throughout the game, Tepper recorded 23 kills on 66 total attacks. Bond recorded 41 assists, bringing her season total to 845. 
"I fully expect the same energy [in the next game]," Tepper said in a post-game interview. "We need to go into playing Wellesley with all of the heart we had this game and have the concept that we have nothing to lose." 
The Lions will play in the NEWMAC semifinals against second-seeded Wellesley College on Thursday, Nov. 7 at 7 p.m.