Freshman setter Caroline Bond and junior outside hitter Grace Tepper received NEWMAC postseason honors for their performance in the 2019 season. 
Bond won the New England Women's and Men's Athletic Conference Rookie of the Year award and made the All-Conference Second Team. Bond recorded 916 assists on the season, many of which ended with kills from Tepper, who earned All-Conference First Team recognition after leading the NEWMAC with 4.25 kills per set. 
"[Tepper] made me look good," Bond said in an interview. "It didn't matter if I put up a perfect or an off ball, she'll still get a kill on it. It was very comforting knowing that [Tepper] was a girl I could count on if we really needed a point." 
Sophomore outside hitter Carolyn Vaimoso, Bond's host during her recruitment visit, said she knew the team would benefit from Bond joining the team the moment she saw her on film. 
"Before she came here, coach [Ben Read] sat me down and showed me her highlight reels, and the first time I saw her play I said she would be the best addition to the team I could think of," Vaimoso said in an interview. "When she actually committed to the college, I was stoked because I knew the season was going to be great." 
Entering the season, the Lions ranked eighth out of 11 teams in the NEWMAC preseason coaches poll, one seed shy of making the playoffs. Head coach Ben Read said Bond played a massive role in helping the team exceed expectations and make the conference finals. 
"Going from never making the conference playoffs and being picked eighth in the conference to losing in the championship is very impressive," Read said in an interview. "That's a big testament to Caroline [Bond], as a setter who's running our offense as a freshman, and how hard the rest of the team has worked."
In addition to leading the team in assists, Bond ranked 15th in the conference in digs with 233. Vaimoso said Bond's defense sets her apart from most setters. 
"She's an insanely good defensive player, and she plays with a lot of heart," Vaimoso said. "I don't think I've ever seen a ball drop without her going for it or trying to get it up. She's just fun to watch." 
Although she said she does not want to linger on statistical accomplishments, Bond said she believes the Moira Brennan '19 all-time assists record of 3,023 is within her reach. 
"I do not look at my stats at all, I honestly do not keep track," Bond said. "If we win, I don't care as much about the personal things. But if I had to set a goal for myself, because I think goals are important, at some point in my career I think breaking the all-time assists record is something I can do."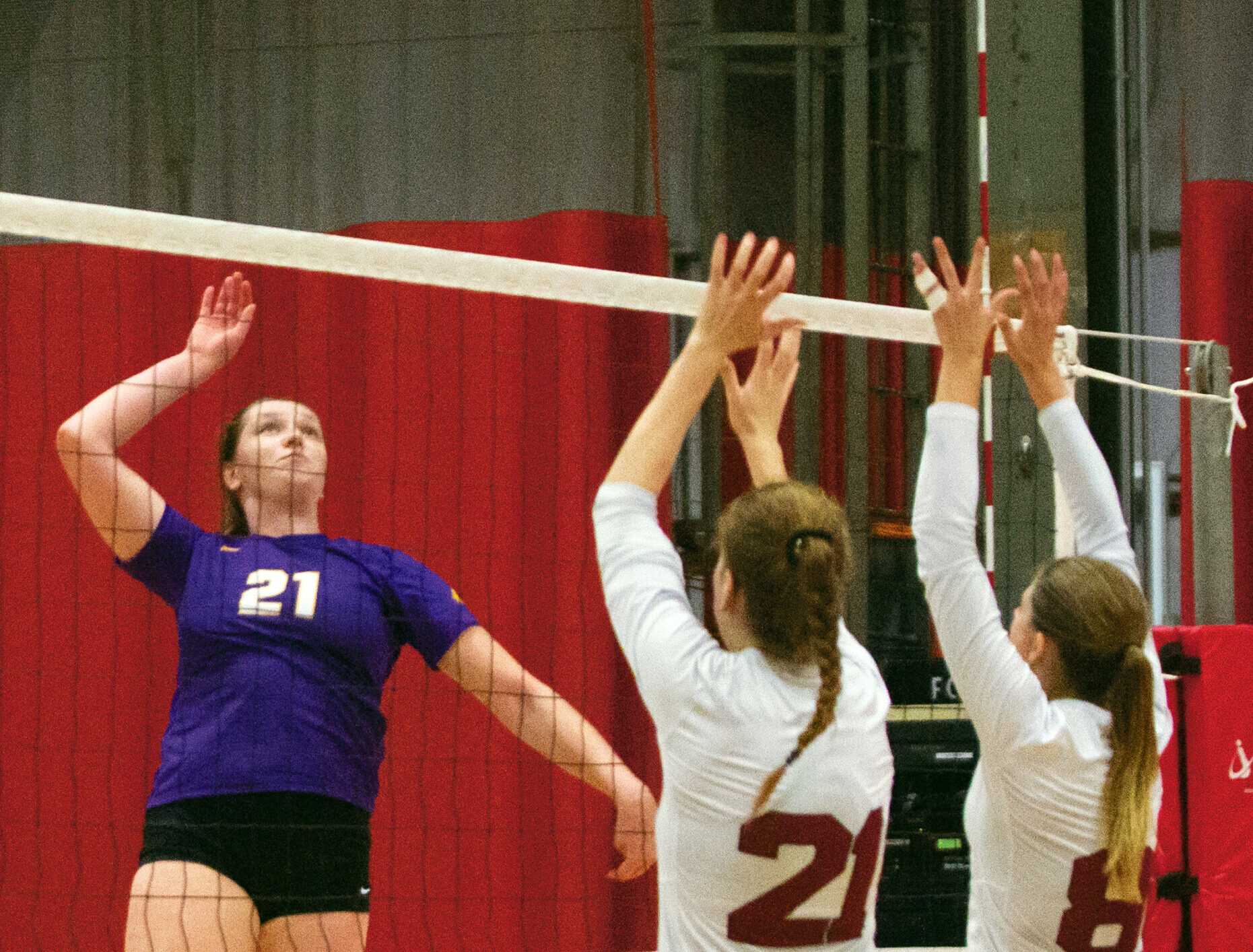 Tepper surpassed the 1,000 kill milestone in the NEWMAC semifinals against Wellesley College on Nov. 7. She led the conference with 1,152 total attacks and placed second in the conference with 408 kills. Read said Tepper's outstanding play commands attention from opposing teams and leaves room for her teammates to perform. 
"Because of the attention that Grace [Tepper] was getting, that helped the rest of the team step up and be successful," Read said. 
The All-Conference duo will remain together for one more season before Tepper graduates in 2021. Vaimoso said the combination helps lead the team in both skill and leadership. 
"Having an intense hitter and a great setter sets everything up so well for us," Vaimoso said. "They carry the team on their back in many different ways."