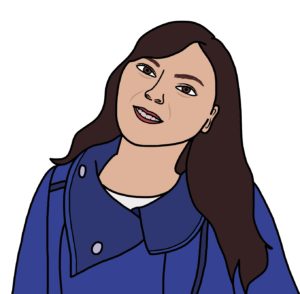 I never expected to find myself Googling, "What is polyamory?" but I felt desperate and confused. Suddenly, I found myself casually dating and falling in love with both a boy and a girl. I wanted to share my heart and my love with both of them. I wanted to be with both of them.
The Ethical Slut by Dossie Easton and Janet Hardy, widely considered the modern "poly" bible, says the definition of polyamory is still somewhat vague. Some views of polyamory include all forms of sexual relationships besides monogamy, while others restrict it to committed love relationships. The latter was my situation last summer when I was in a long-distance, open relationship.
The non-monogamous relationship we had helped with the separation. We maintained honesty and strong communication. We never lied to each other about going on dates or any physical intimacy with another partner. After endless how-to articles and hours of uncomfortable discussions, we learned we could define our relationship in any way we wanted. We agreed that we could like a person, but we could never love them. We were in what was called a "committed love relationship."
I ended up falling in love with my summer fling. But I loved my boyfriend more than my short fling and didn't want to lie or cheat on him. Polyamory is not cheating–all partners consent. I respected the terms of my open relationship, so I bid a bittersweet goodbye to my morning gym and driving partner on our last date.
Carrie Jenkins, author of What Love Is: And What It Could Be, says polyamory is difficult to define, and that she can only tell what it means to her. She narrows polyamory down to its etymology: multiple loves. Jenkins is in more than one loving relationship. The textbook definition of polyamory is the state or practice of having more than one open romantic relationship at a time.
Deep down I knew I wanted multiple loves, with both the boy and girl I was falling for at the moment, but I was ashamed. I'm a devout Catholic, and this idea goes against what I've been taught about monogamy and marriage. I felt pressure from both myself and my friends to pick between partners.
In the end, I wasn't able to fulfill my polyamorous dreams. Since polyamory is such a vague term, millennials are labeled by the media as "polyamorous:" a compulsion for sleeping with and/or dating multiple people.
To me, the way others thrive in this hookup culture doesn't seem like polyamory at all. Sexologist Jillian Deri says polyamorous people tend to form deep, emotional connections, while people who are generally monogamous are not necessarily polyamorous—they're just dating around until they fall in love with someone. I believe most of my generation is doing the latter, while I'm open to settling down with more than one person. Sometimes I want two relationships while still hooking up with other people.
Polyamory is more present in society than people think. According to Psychology Today, at least 9.8 million Americans are in some kind of non-monogamous relationship. Google searches for polyamory and open relationship rose steadily from 2006 to 2015, according to a study published in the Journal of Sex Research. 'What is a poly relationship?' was the fourth most relationship-related question searched on Google in 2017.
Polyamory might not be for everyone, but it benefits people like me. I don't have to worry about conforming to monogamy and its labels. I can satisfy my sexual and romantic curiosity. My fantasy of being in a polyamorous relationship with two partners didn't become a reality, but at least I know now that I can fall in love with more than one person and be comfortable with it.