Men's lacrosse ends four game road trip with loss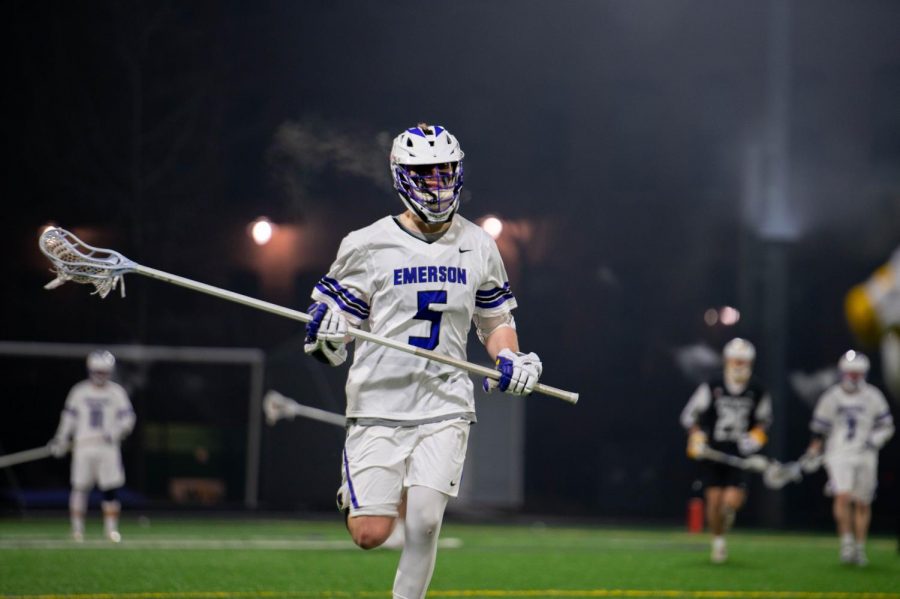 By Alberto Gilman, Beacon Staff
March 12, 2020
The men's lacrosse team concluded its four-game road trip with a 15-5 loss against the University of New England Wednesday night. 
Sophomore midfielder Skyler Celotto led the team in scoring with three goals. Sophomore midfielder Alex Hrisanthopoulos and freshman attack Cameron McNeal each scored one goal for the team.
Hrisanthopoulos led the team with nine ground balls and won 10 out of 22 faceoffs. Sophomore defender Lex Torrington recorded three ground balls and sophomore defender Jack Lewis recorded two. Sophomore goalie Malcolm McGrath totaled 20 saves for the Lions. Junior defenseman Jiwon Kim forced two turnovers. 
The men's team put up three goals in the first quarter, holding New England to one. Celotto scored his three goals, all unassisted, to end the first quarter. Entering into the second quarter, New England scored six goals, while the Lions scored one.  Hrisanthopoulos scored one goal. The Lions trailed New England 7-4 at the half. In the third quarter, McNeal scored a goal, but New England responded with three. In the fourth quarter, the Lions went scoreless and New England increased its lead and ended the quarter with five more goals. 
The Lions take on Saint Joseph's College of Maine at Rotch Field on Saturday, March 14 at 1 p.m.
We stand for community, fact-based journalism. What do you stand for?
Some things in life are essential; they touch us every single day. Good journalism is one of those things. It keeps us in the know as we hurry through our busy lives.