Lions fall to undefeated Widener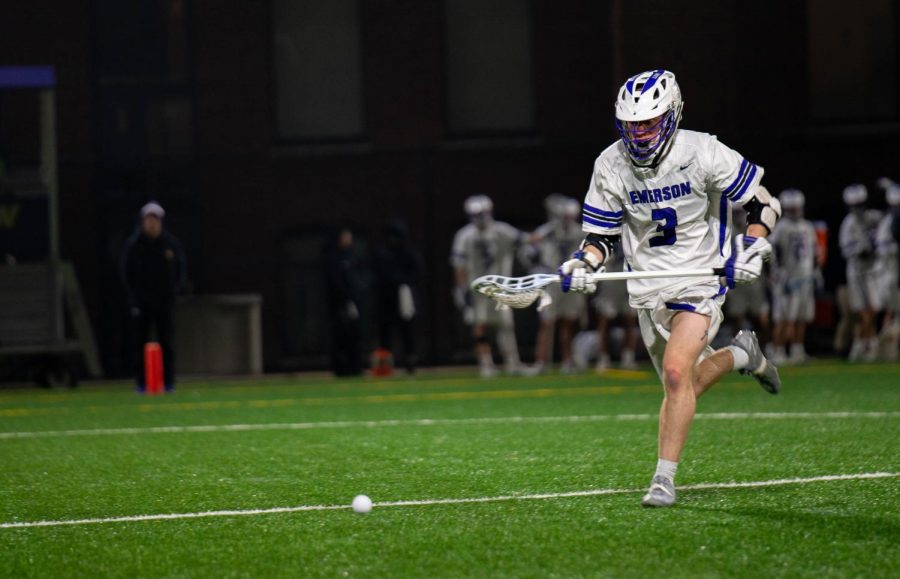 By Alberto Gilman
March 5, 2020
The men's lacrosse team is now 1-2 on the season following a 17-7 loss to undefeated Widener University.
Freshmen attacker Cameron McNeal scored a goal off an assist from sophomore midfielder Peirce Eldredge in the first quarter, but the Pride countered with five goals in the period.
In the second quarter, sophomore midfielder Alex Hrisanthopoulos scored an unassisted goal, but the Pride scored an additional five goals to end the half with a 10-2 lead. 
The Lions failed to score in the third quarter, and the Pride scored another five goals. An illegal body check penalty with 2:38 left in the quarter gave the Lions a man-up advantage, but they failed to score before the end of the quarter. 
The penalty carried over into the fourth quarter, and sophomore Skyler Celotto scored off an assist from freshman midfielder Jack O'Rourke. Junior attacker Chandler Day and O'Rourke each scored a goal. 
We choose information accessibility
News and the truth are under constant attack in our current moment, just when they are needed the most. The Beacon's quality, fact-based accounting of historic events has never mattered more, and our editorial independence is of paramount importance. We believe journalism is a public good that should be available to all regardless of one's ability to pay for it. But we can not continue to do this without you. Every little bit, whether big or small, helps fund our vital work — now and in the future.
Celotto scored again in the fourth quarter off an assist from senior attacker Austin Franklin. This marks Celotto's seventh goal of the season over the course of three games.
McNeal scored off an assist from sophomore attacker Hunter Gervais with a 1:06 left in the final quarter.
The Lions return to the field on Saturday, Mar. 4, at 12 p.m. for a road game against the Nichols College Bison.