Navigating the U.S. election season as an international student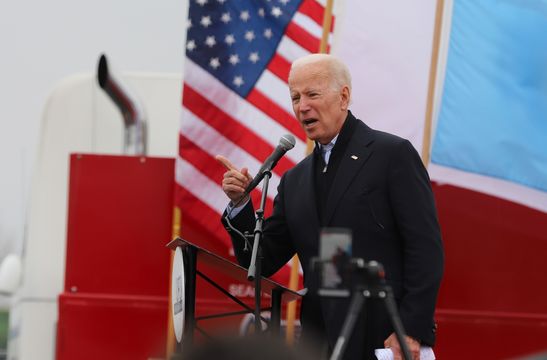 "How's the U.S. election vibe? Who do you think will win? Does any candidate pose policies that hurt China or international students?" I received this list of questions from family and close friends back home during the first presidential debate last Tuesday. Unfortunately, I had to tell them it was difficult for me to grasp the whole picture since three men were talking at the same time. 
Yes, people all over the world are focusing on what's happening in the U.S. right now. 
The climbing COVID-19 cases in the U.S. and the upcoming presidential election have undoubtedly brought my connections with folks back home closer—on both personal and political levels. Even during normal times, whenever I returned home in China, family and friends often brought up American politics during carpool rides or at the dinner table and asked me how I perceive the latest policies. They considered me a reliable source to answer their questions because I study here. 
But in fact, I do not think I am a reliable source. I still freeze like a deer in headlights and get tongue-tied when someone throws these questions at me. Oftentimes, I did not know the answers myself. 
As one of a million international students in the U.S., I find myself in a weird position during the U.S. election season. I have to stay abreast on the election news and engage in class discussions to fulfill my responsibilities as a journalism student. I have to stay on top of proposed visa-related policies that could potentially impact my student and post-student life in this country. Yet, I feel my voice matters less as I am not eligible to vote. 
It is a sense of powerlessness. When many international students and I wish to fight for our rights at this critical time, there is a greater uncontrollable force that attempts to drag us to the unknown. 
One of the unknowns is the Department of Homeland Security (DHS)'s recent proposal to establish time limits on international students and exchange visitors. According to the DHS, the proposal would permit international students and exchange visitors to stay in the U.S. until the end of their program, which will not last longer than four years. The goal is to "encourage program compliance, reduce fraud and enhance national security." 
What does enhancing national security imply here? What would be the impacts on aliens if these policies launched? I looked for answers during these debates but did not get any. 
When I researched this on my own, I found that for international students, it means to clampdown on open-ended F-1 student visas. The current rules grant them opportunities to change majors, career plans, and stay in school. The new proposed rule is "enforcement-oriented," according to Dan Berger from the immigration law firm Curran, Berger & Kludt. "The only basis to request time are 'compelling academic reasons,' a medical condition, or a natural disaster or other major event. Students may apply and find out months later that they cannot stay even if the school supports the extension," he said in a Forbes interview. 
Following the Trump administration's previous announcements to ban international students taking fully-online classes and the recent DHS proposals, I am disappointed and hopeful at the same time. It is election season. At these debates, I wish I'd actually be informed from a discussion about the future president's blueprint for vulnerable groups who aren't eligible to vote. 
Meanwhile, I would encourage all international students to use this chance to learn more about the basics of the U.S. political system through research, reading, and conversations. Understanding U.S. politics can help understand our own countries' political systems, so that we can evaluate more prudently when comparing different government systems. 
Colleges also have the ability to invite international students into those conversations aimed at expanding students' understanding of the U.S. political system. The University of Utah recently launched a free weekly webinar series to help international students navigate the U.S. election season, covering how the elections work and what rights and responsibilities international students have when engaging in political activism and election advocacy. 
Emerson could and should do the same by providing campus resources to help students stay informed during the election season.