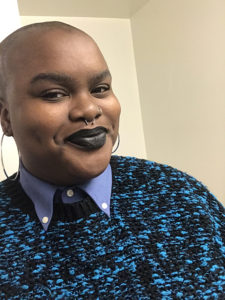 Senior Chala Tyson-Tshitundu said they felt inspired to start a Slow Food chapter at Emerson after hours of watching Chef's Table—an award-winning documentary series on Netflix that profiles a world-renowned chef every episode.
Slow Food Emerson, a new organization on campus, is trying to change the way students think about food.
"Writing is what I may be good at, but food is what I am passionate about," the writing, literature, and publishing major said. "Slow Food at its basis is dedicated to providing access to good, clean, and fair food for all."
Slow Food is a global non-profit organized into local chapters that seeks to promote local, organically grown food and support small-scale farmers, according to its website.
"It's the idea that meals can last a while, they involve conversation, and it involves putting care into the food that you make," Board Chair of Slow Food Boston Shane Clyburn '16 said.  
Clyburn said people should get to know the people who make the food they eat by buying locally rather than from a faceless corporation.
Tyson-Tshitundu interns at Slow Foods Boston, a chapter of Slow Food USA. They intend to inform the student body about various issues surrounding food justice and sustainability.
One of Slow Food Emerson's goals is to educate people on the exploitation and unfair compensation workers who produce food experience.
"We know [exploitation] has happened in a lot of industries, like the banana and chocolate industry, where they pay workers very little, if anything, and retain all the profit," they said.  
Ultimately, Chala hopes that Slow Food Emerson can act as an on-campus food justice organization that advocates for equal access to healthy food.
"We're in a point in history where [the most important thing] is advocating for … the rights of those who may not have the same access to power as we do," Tyson-Tshitundu said.
The first meeting for Slow Food Emerson will be on Feb. 1 in Campus Center room 118.