NEWMAC approves 2020-21 spring sports season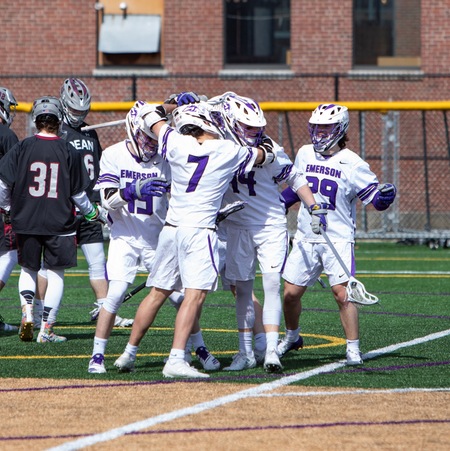 The New England Women's and Men's Athletic Conference Presidents Council voted to approve the NEWMAC 2020-21 spring sports season Monday.
Six Emerson teams—baseball, men's and women's lacrosse, men's and women's tennis, and softball—will be allowed to compete in the conference this spring for the first time in a year.
Each of the eleven schools within the conference must determine independently if it will let its spring sports teams compete. Teams will only compete in conference games this season. Emerson has yet to announced a decision as of Monday morning. Athletic Director Patricia Nicol could not immediately be reached for comment. 
"The NEWMAC Presidents Council has outlined a path forward for Spring Sports," the statement read. "The Presidents continue to hold the safety and well-being of student-athletes and surrounding communities as its primary focus when making decisions around the impact of COVID-19 and the resumption of intercollegiate athletic competition."
The statement briefly outlines safety protocols undertaken by the conference including mandatory mask-wearing, regular testing, and "other modification to game management standards."
This is the first NEWMAC season that will be held in almost a year. Spring competition was canceled last March due to the outbreak of COVID-19 and campuses moving students off campus, and the 2020-21 fall and winter sports seasons were canceled in July and November respectively.
The Presidents Council consists of the presidents of each of the eleven institutions that compete in the NEWMAC, including President M. Lee Pelton.