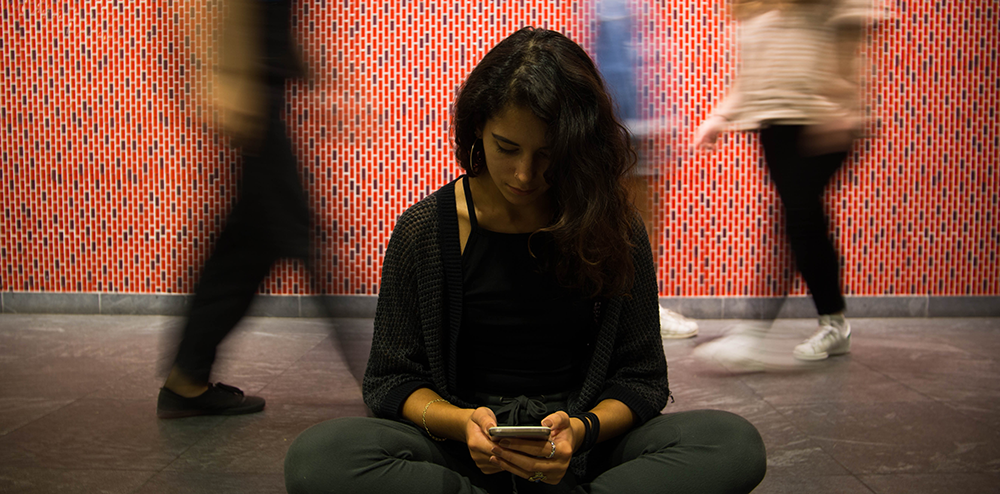 This summer, I found myself in Paris staying with a friend of a friend, a person I had never met. Yet the oddity of that never surfaced—we had other concerns. We went to parks, museums, and neighborhoods I never heard of. We slept when morning came and explored when sun set. In these sleepless nights, I was inspired by everything: the architecture, the food, the boys. I knew I couldn't let this trip slip away without attempts to summarize it.
So I carved out a day to just slow down and write. I went by myself to a cafe that Hemingway called his favorite, and hunkered down by a window seat. I took out my notebook and… didn't write anything. For hours, I just sat there, pondering how selfish and foolish it was to assume that I had anything to offer to the multitude of voices present in this world. And then I realized: Wait, I'm doing it again. I'm thinking about what I do more than I'm doing it. 
Going back to school creates opportunity for moments such as these. It's a time marked by a unique promise of change and new beginnings. The familiar anxiety and joy, the renewal of purpose, the chance of accomplishing things you didn't last year, are all common to us in these hours of open doors and endless excitement.
But all these possibilities can be paralyzing and cause us to retract into ourselves. There is so much opportunity, it's overwhelming. Though introspection is an important part of the college experience, it is also a perilous road down which to travel. Reflection is home to self-doubt. It's the place we sink to when we feel most hesitant or out-of-place.
All this stress caused by our hectic schedules is only intensified by the knowledge that these moments may be stored in our memory longer than others. Whether we like it or not, going back to school carries a certain burden of recollection, and its transient nature makes it nearly impossible to separate from first days of the past. Talking about what you did in the first weeks of your freshman year may make you feel nostalgic or embarrassed, even more so if you looked back on your first few days of high school.
The present eludes us because we are both prisoners of the past and followers of the future, concerned with what we did last year so we can do something better this year. Every day, we are presented with endless options: Every club and organization is eager to welcome new students, causing social lives to flourish. You might have a Tinder date at the same time that a club's information session begins. That's okay, though, because there's another meeting on Monday, but there's also a couple of crew calls happening in Piano Row that you want to check out. Oh, and Harvard's exhibiting Andy Warhol's portfolio on Marilyn Monroe. It all gets to be a bit overwhelming.
The compelling and essential piece of going back to school is finding harmony in this contrast. We need to make room for spontaneity without falling into apathy. Not being able to press pause is the reason why some periods are more memorable than others, and we need to accept this inherent contradiction.
Even if the first days back to school are frequented by promises which we may never return to, at least we tried them. It's not easy to say how they make an impression on us, but they do. That goal to finish your novel may result in a published poem, the desire to get in a relationship may turn into a series of one night stands. It's not what you wanted, but it's something.
During these hours of opportunities, don't think: Jump into it. Bite into this exciting and memorable period, gnaw on the flesh of new ideas, and get swallowed up by projects. That's what growth is, after all—motion.