Patriots: Collins returns to glory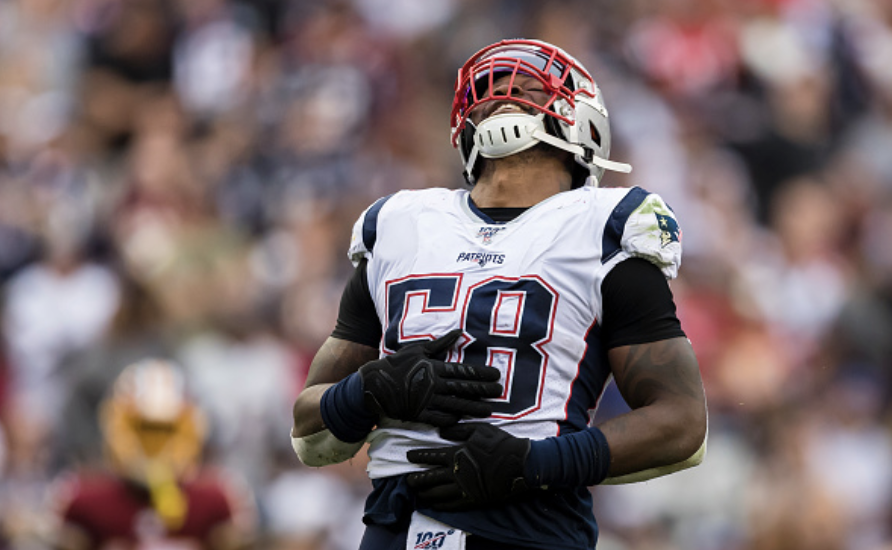 By Lara Hill
October 9, 2019
Since his return to the New England Patriots, linebacker Jamie Collins Sr. is having a career season for the team, but head coach and general manager Bill Belichick is the man behind it all.
The Patriots drafted Collins in 2013 as the 52nd pick in the second round. Collins quickly became an integral part of the Patriots' defense, contributing 9.5 sacks, nine forced fumbles, four fumble recoveries, and three interceptions in his first three seasons.
During the 2016 season, the final year of Collins' rookie contract, he consistently produced for the Patriots' defense. Midseason, Belichick shocked the sports world with the controversial decision of trading Collins to the Cleveland Browns for a third round pick. 
Patriots fans were undoubtedly upset, including myself. As one of the most dominant defensive players in the league, the fanbase believed the team would suffer significantly without him. 
We choose information accessibility
News and the truth are under constant attack in our current moment, just when they are needed the most. The Beacon's quality, fact-based accounting of historic events has never mattered more, and our editorial independence is of paramount importance. We believe journalism is a public good that should be available to all regardless of one's ability to pay for it. But we can not continue to do this without you. Every little bit, whether big or small, helps fund our vital work — now and in the future.
Looking back, Belichick made the right decision. Belichick knew Collins would become a free agent after the 2016 season. With his consistent production, Collins thought he was worth a massive contract and discussed wanting "Von Miller money," ESPN reported.
During the Belichick era, the Patriots are not known for giving out massive contracts to any player, not even to future hall-of-fame quarterback Tom Brady. More often than not, Patriots players who are money-hungry go to free agency because the team does not offer the contract they are looking for. This happens every offseason, with players such as Trent Brown and Trey Flowers being recent examples. 
Belichick anticipated this and felt confident the defense would continue to succeed this season without Collins. By sending him off through a trade, the Patriots obtained a valuable draft pick to bring on more talent in the future. 
Once Collins arrived to Cleveland, he received the large contract he was after, signing a four-year deal for $50 million with $26 million guaranteed. Despite the contract, his level of production decreased. Collins contributed just two sacks and one forced fumble in the last eight games of the 2016 season.
Collins played only six games in 2017 due to a torn MCL and totaled only one sack, one interception, and one forced fumble during that time. Collins finished the 2018 season with four sacks, one interception, and one forced fumble, but his defensive production was not worth the money the Browns were paying him. 
During the 2019 offseason, the Browns released Collins to free agency. With his mediocre production in Cleveland, Collins' value as a player decreased significantly. In May, the Patriots announced they signed Collins for a one-year deal for $1.05 million with just $250,000 guaranteed, a significantly lower contract value. 
With Collins back with the Patriots, he is producing at the same level as his previous time with the team, plus more. Collins boasts 4.5 sacks, four passes defended, and three interceptions this season and is on pace to set career highs in all three categories. The Patriots are receiving this production for a bargain. 
The strategic moves made by Belichick shows why he is more than an outstanding head coach—he's mastered free agency and trades too. Belichick evaluated the talent and coaching of his defense in 2016 and made the controversial trade with the best interest of the team. Belichick made a low-risk, high-reward decision when signing Collins to his current contract, and this strategic signing could lead to another Patriots Super Bowl victory.