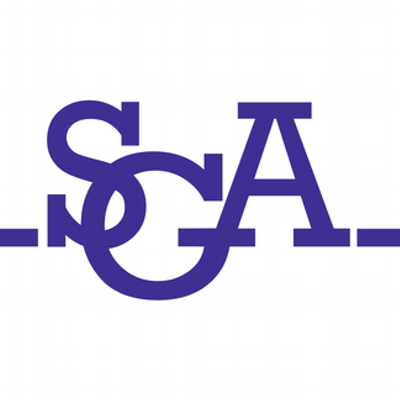 President M. Lee Pelton wrote in his annual State of the College letter that the college's failure to live up to its diversity, inclusion, and social justice promise was unacceptable. Members of the Student Government Association expressed concerns that the college is not focusing on day-to-day reality and needs of students on Tuesday.
"All of us—administrators, faculty, staff and, of course, the president—must commit ourselves to redouble our efforts and quicken the pace of change at Emerson," Pelton wrote.
2018 Senator Arianna Conte said she has concerns the college will focus too much on its real estate developments and brand identity rather than other issues impacting the Emerson community.
"I don't personally disagree with a lot of the changes that President Pelton talked about but changing too much too soon all at once … means sometimes things in the day-to-day get swept under the rug," Conte said.
According to Pelton, the Faculty Ad Hoc Committee for Cultural Competency met on Nov. 2 with faculty, students, and staff to respond to the demands made in an online petition created by Protesting Oppression With Educational Reform (POWER) in October. The Ad Hoc Committee submitted a letter-to-the-editorexpressing support for students and their demands.
"We recommit ourselves to fair and inclusive education," the letter said.
Pelton went on to address the college's staff and Emerson's commitment to working with the Service Employees International Union Local 888 bargaining unit. Employees sought representation from SEIU 888 after multiple bargaining committee members said one reason the union was formed was the inconsistent treatment employees received from Human Resources.
"While the net revenue loss from closing the Little Building for two years will perforce constrain the operating budget, the College is committed to working with the recently formed SEIU bargaining unit," Pelton wrote.
In 2013, a compensation survey conducted by the college found 75 percent of employees at more than 30 peer schools are paid more than Emerson staff members in similar positions. This puts college employees in the 25th percentile for wages. The president said the college will normalize issues related to long-term staff pay and those newly hired over time.
"I think I'd like to have seen more based on … the recent dialogues about how much staff is paid," SGA President Annie Makielski said.
Pelton also outlined four main focuses for the coming years. The four goals include the college's commitment to becoming a hub for arts and communication, while also working to understand what it means to be a diverse community.
Additionally, Pelton mentioned a desire to establish an institute to explore relevant critical issues. The college also wants to improve how it communicates with faculty, students, staff, media, and external constituencies.
"I understand that the last four points before the end are just sort of general overarching statements … but I feel like the rest of the letter didn't really outline a very solid plan to achieve these goals," SGA Vice President Madeline Ramaley said.
Max Reyes contributed reporting to this article.