Photos: A tale of two demonstrations on Beacon Hill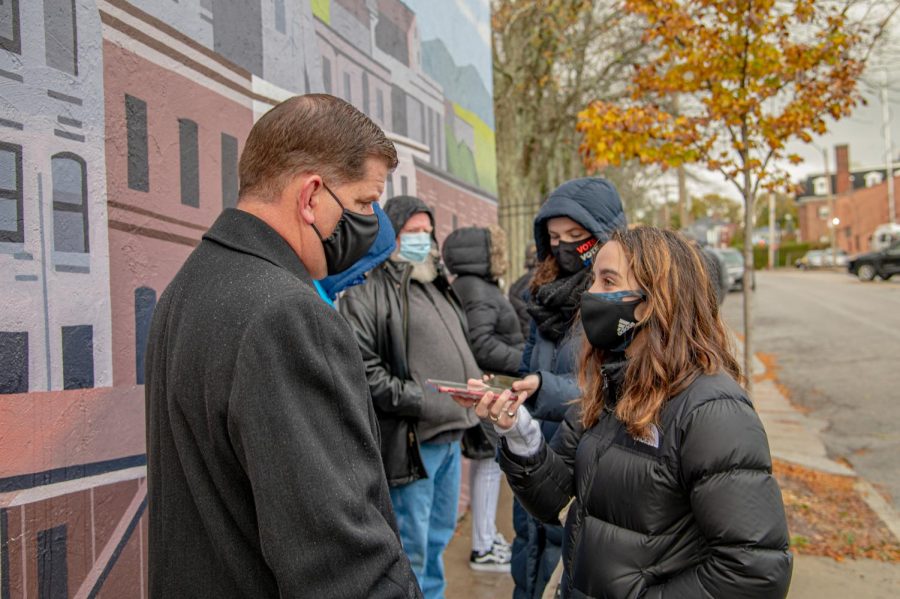 Independent journalism, by students for students, since 1947.
Two groups of protesters squared off Saturday in front of the State House. On one side, a local far-right political group hosted a "Restore Sanity" protest in support of police, and on the other, counter-protesters turned out for "All Out Against White Supremacy!"
The far-right protest was organized by a local conservative organization, Super Happy Fun America, to rebuke the nationwide protests against police brutality. SHFA organized last August's Straight Pride Parade that resulted in a few violent clashes between organizers and counter-protesters. The counter-protest was organized by local community coalition Solidarity Against Hate and organizers urged Bostonians to show up in solidarity with communities of color.
After the SHFA protest dispersed, the counter-protesters marched off to City Hall where they formed an impromptu rally. Several members of the crowd gave speeches as they began to patter on the pavement. Speakers told personal stories of oppression and shared their fears of facing police brutality like many of their peers.
One of the speakers who addressed the crowd was Darrell Jones, a local man who was wrongfully incarcerated in 1986 for murder and spent 32 years in prison before being cleared in June 2019. Jones urged the crowd to continue pushing for justice but to also be open to having conversations with people who have differing beliefs.
We stand for community, fact-based journalism. What do you stand for?
Some things in life are essential; they touch us every single day. Good journalism is one of those things. It keeps us in the know as we hurry through our busy lives.
Parker Purifoy, Senior Reporter
Parker previously served as Managing Editor of The Beacon from January 2020 to July 2020.

Email: [email protected]