Professors recall 'grim' days on campus after 2016 election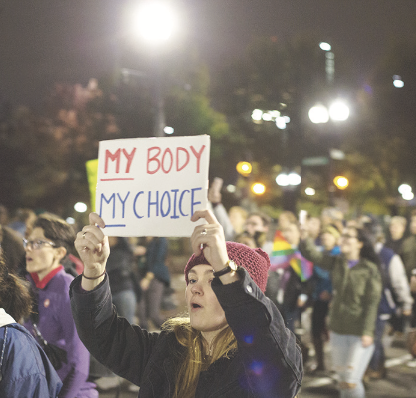 Mark Leccese never opened his briefcase for class on Nov. 9, 2016.
That day—just after Donald Trump's election to the U.S. presidency in 2016—a campus mourned. 
"The day after the election in 2016 the mood on campus was grim," Leccese, a journalism professor, said in a phone interview. "When I walked into the classroom, I realized there was no way that I was going to have the class I prepared. Just one look at the faces of everyone in the room, people were in tears."
In lieu of a lecture, Leccese simply talked to his students and opened the floor for them to vent. 
"[I] just took a chair and turned it around and sat down and said to the students, 'Well do you want to talk about this?' and they said no so I said 'alright, well, I'll talk about it," he said. "It took 20 or 25 minutes and then finally someone spoke up, and now everybody was talking"
Now as the nation anxiously awaits poll returns for the 2020 election, memories of the last election and the pain it brought the Emerson community loom large for professors who taught on the Boston campus in 2016.
Political Science Professor Mneesha Gellman, who led "Human Rights" and "The U.S. and Latin America" in fall 2016, recalled both the mass demonstration that students joined on Boston Common that week and the devastation in her classroom that Thursday. 
"I had two young women in one of my classes, one of whom had been an ardent Bernie supporter, the other had been an ardent Clinton supporter, and I remember coming into class and both of them crying," she said
Trump's victory coming on the heels of the liberal Obama administration made the feeling of shock in 2016 all the more intense for students, Gellman said. 
"The feeling of surprise that happened this time four years ago was palpable," she said. "People weren't starting from the same traumatic place on election night that they are today."
Gellman added that while students in her classes this semester have chatted about voting plans and remain hopeful for a Democratic win, the past four years have proven to be mentally taxing. 
"It was traumatic for students then," she said, "But we didn't even know the half of it in 2016."
Communications professor Vincent Raynauld said the mood on election night shifted drastically as results poured in. 
"Right away you saw students at first say 'Oh well, she's going to pull a win in other states. and things are gonna change,'" he said. "But as the night progressed and as we saw Trump was winning more and more states, people were in denial, obviously, and shock. Towards the end of the night, it was consternation." 
Raynauld, who flew to Europe the next morning, said Boston's Logan airport was a ghost town. 
"I've rarely seen the Boston airport that quiet in my life," he said. "Usually it's bustling, there's a ton of people, it's always noisy…[But] it was eerily quiet, people were looking at the ground, people were not talking"
Leccese, who spent most of his career as a political reporter for various Boston publications, said the results hit students who voted in 2016 for the first time the hardest.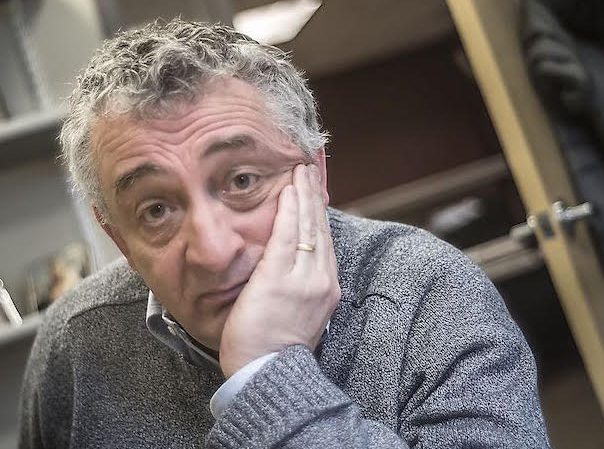 "I'm going into a classroom full of college students, and with very few exceptions they've all just voted for the first time," he said. "I think it hit young people particularly hard."
The reaction on campus to the 2016 election stood in stark contrast to the 2008 election when Barack Obama was elected president for the first time, Leccese said.  Then students flooded Boston Common and Copley Square in celebration instead of anguish.
"When the results came in…college students went out to celebrate like you do when your team wins the championship," he said. "None of the TV stations had crews there because no one had seen this before." 
Leccese said the results of the election coincided with an increase in the number of students enrolling in the journalism major. Three hundred thirty four students enrolled in the college's journalism program in 2015. But by 2017, that number rose to 389. In his public affairs course, Lecesse said half of the students in the class wanted to cover politics and government, whereas prior to 2016, only a few students per class expressed interest.
"The increase in interest in political reporting just shot up among students," he said. "The 2016 election seems to have created a real interest in young people in journalism and in public affairs journalism."
Director of Emerson Polling Spencer Kimball spent election night in 2016 with one of the college's student-run TV stations, WEBN, offering live commentary as results streamed in from states around the country. 
"We're in the show and we're watching the returns and it's about 10 o'clock and we see Florida and the panhandle comes in and Pennsylvania comes in and…it was pretty emotional," he said. "Our polling students down in the suite [were] looking at the numbers and looking at the board and when they realized that things were coming in differently than expected, you could feel that emotion."
Kimball, whose Road to the White House course met at 10 a.m. the next morning, said he could see the shock on students' faces in class. 
"To be honest, it took like six months to come back and study the election and understand what happened," he said. 
As results roll in, Raynauld said the coming days will be the culmination of four years of anxiety. 
"Everybody is on edge there's a lot of things that rightfully should get us on edge but there's things that should not get us on edge," he said. "I think it's important for everybody to take a deep breath and really let the process unfold."
Kimball predicts today will be particularly distressing for students. 
"Regardless of what polls say, or who you voted for… here, we don't know so we're certainly going to have some anxiety going into election night," he said.