Pub Club announces semesterly student manuscript winners
Come December, Emerson students will be able to read about a medieval woman who fights societal constraints in the name of friendship and a love story in reverse—each written by fellow students handpicked by the college's Pub Club.
The Undergraduate Students for Publishing chose those two student manuscripts, one historical fiction and one romance, last week as part of their annual manuscript competition. Both stories—Seat of the Soul by senior creative writing major Clarah Grossman and To Help and to Heal by senior WLP major Katie Lacadie—will be released as ebooks on Dec. 10. 
Pub Club, an organization that teaches students about the various aspects of the publishing industry, holds a physical book launch at the end of each term. But this year they will hold a virtual release. The organization hopes to eventually deliver the authors and their families copies of their books.
Senior co-presidents Nicole Turner and Thomas Garback will publish Seat of the Soul and To Help and to Heal, respectively. 
"We hope to be able to deliver the same level of enthusiasm to our readers and to continue keeping our members in the loop as we go through this very interesting semester," Garback said. "Things are going well so far, and we're really optimistic about the launch."
The initial vote is done by the executive board, followed by a second round of voting within the entire club. Once chosen, the authors have full say in choosing their book cover designs. Wilde Press, the club's imprint they house, has its own internal team of designers that make a selection of covers from which the authors choose their favorite.
"We have two really great authors who have been involved with Pub Club in the past, so they are familiar with the process," Turner said. "We're very involved with the authors and their opinions on how their books get published." 
Lacadie's story, To Help and to Heal, is a historical fiction piece that explores the complicated relationship between a prince and a girl named Mabel, who comes from a lower social class. 
"It's a story about their friendship and how they deal with the societal constraints of people saying that he shouldn't be friends with somebody who is below him," Lacadie said.  
Seat of the Soul, a romance piece, is about a couple and three different stages of their relationship before and after high school. The story is told backwards, chronologically, so it begins with their five year high school reunion and ends with the beginning of their relationship.  
"The theme is about connection, and about those people that you meet that you know are going to impact your life in some way," Grossman said.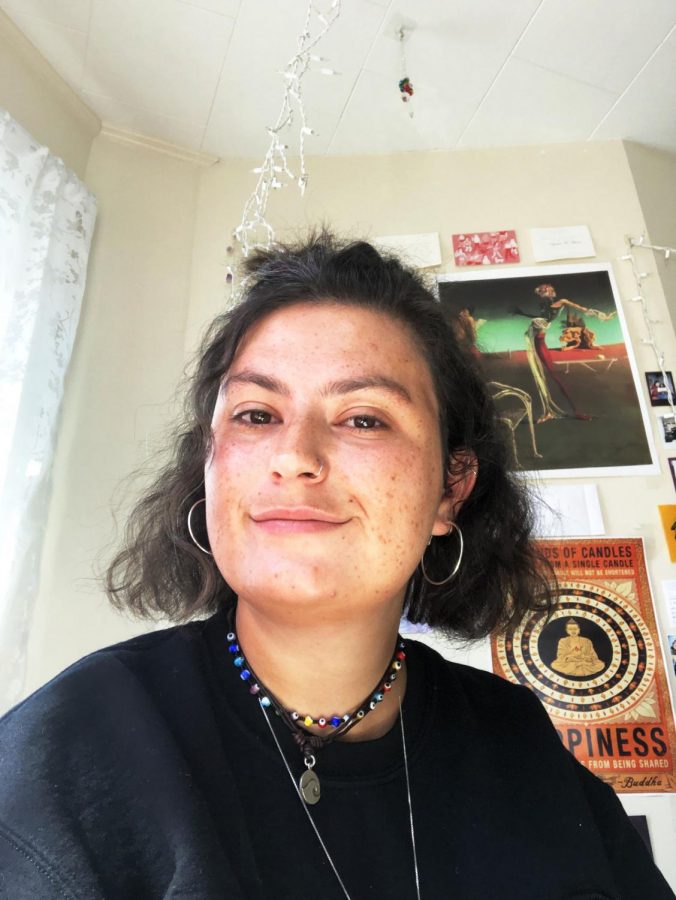 Lacadie and Grossman both submitted their stories last semester but were rejected at first. 
"I originally submitted the manuscript last spring for consideration and it was rejected," Grossman said. "I made revisions over the summer and resubmitted it for this fall." 
Turner and Garback said they received less submissions than normal this year. Last year, they had over a dozen, but this year there were half as much. 
Last week, Pub Club organized "author night," a meeting where Turner said they focused on the authors and getting to know them.
"We sit down with the authors and the whole club and we get to talk about what their process was like, what inspires them, and any preferences they have for design and marketing," Turner said. "We have a good basic knowledge about our authors and their submissions going into publishing it and being aware of the full context behind that submission, which is a really cool experience."
Lacadie explained how the author's night worked over Zoom, as it normally is held in person.
"Everybody asks questions about the authors and how they wrote their story," Lacadie said. "Then we break off into groups and have the authors go to each group and talk to marketing, design, and editorial teams. But we couldn't do that because of the pandemic so we had to do it through Zoom as one big group and it was a little awkward, but it worked fine."
In the past, Lacadie worked on the substantive editorial team for Pub Club. This semester, she said the switch to an author's lens was a little "strange," but she is honored to have her piece chosen this semester. 
Lacadie said the editors gave her suggestions on how they thought she could improve her manuscript, but ultimately, she has the final say.
"The substantive editorial team had its own Zoom session with me [October 16] and they asked me questions about what my view of the story is and how I want the theme to be going," Lacadie said. "I have two weeks to go through their suggestions. I don't have to choose everything that they gave me, but I think I might because they gave me a lot of really good ideas."
Now that her manuscript has been chosen, Grossman said she will begin revising Seat of the Soul based on feedback from a letter to the author from Pub Club's editorial team.
"Now that it's accepted in the actual process, I've been sent an author letter with the edits from the editorial team and I'm currently revising those," Grossman said. "From there, we'll go towards copyediting and into design." 
They are also planning on sending out PDF files and Google Drive links to their mailing list. Turner said she thinks the two stories will help take reader's minds off of the chaotic state the world is in right now.
"They're both very light reads," Turner said. "They'll provide a really nice distraction from the stresses that are going on in life right now. We hope we can put those books out and put a smile on everyone's faces."