SGA appoints journalism senator, commissioner, assistant PR chair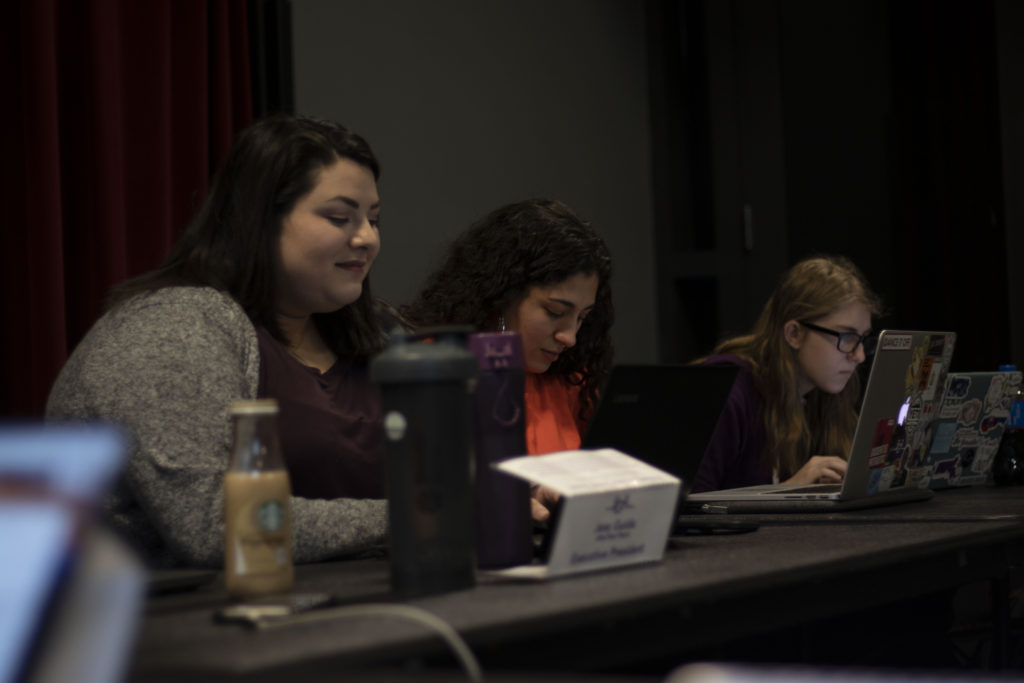 By Diana Bravo, Assistant News Editor
February 7, 2019
The Student Government Association unanimously appointed a new journalism senator, assistant public relations chair, and an on-campus commissioner at their Feb. 5 meeting.
SGA appointed sophomore Molli DeRosa as the journalism senator. If a senatorial position remains vacant in the second semester, after fall midterms, SGA Executive President Jessica Guida retains the right to appoint a replacement for the remainder of the semester. Joint Session must then approve the appointee with a two-thirds vote.
DeRosa's appointment denies her of voting rights in Joint Session meetings—where only elected officials can vote—however, she still serves as a voice for students in the journalism department. DeRosa plans to use her position to expand the journalism department's audio and human interest course offerings.
"I'm not exactly sure how to tackle everything, and I am so open to learning from all of you," DeRosa said in the meeting.
SGA also unanimously appointed freshman Cameron Kugel and sophomore Nicole Poitras as on-campus commissioner and assistant public relations chair, respectively. Kugel said he hopes to understand and address students' concerns by speaking to their resident assistants and directors.
We choose information accessibility
News and the truth are under constant attack in our current moment, just when they are needed the most. The Beacon's quality, fact-based accounting of historic events has never mattered more, and our editorial independence is of paramount importance. We believe journalism is a public good that should be available to all regardless of one's ability to pay for it. But we can not continue to do this without you. Every little bit, whether big or small, helps fund our vital work — now and in the future.
SGA created Poitras' position to assist PR Chair Liliana Schmalenberger in her duties. Poitras plans to make the livestream of SGA meetings more accessible by adding closed captions, among other ideas.  
"[Poitras would] not just do things for the sake of doing them, but do things for the sake of doing them right and doing them well," Executive Treasurer Ian Mandt said in the meeting.
Earlier in the meeting, SGA unanimously granted $9,684 to Emerson College Polling Society for a trip to a national conference in April. The Financial Advisory Board recommended the appeal to SGA in a Jan. 31 meeting.
Diana Bravo, Assistant News Editor