SGA officials grapple with tuition costs before trustees meeting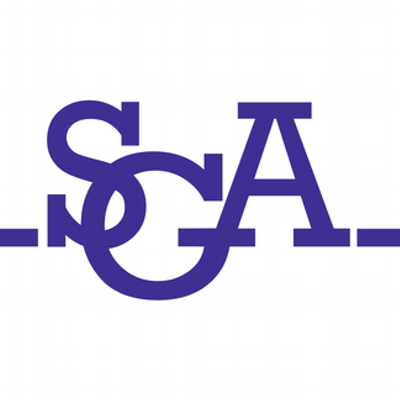 Student Government Association members clashed on Tuesday over rising tuition costs and the college's ongoing expansion at their weekly joint session meeting. 
The discussion began after class of 2021 President Arasha Lalani requested discussion topics from members for her meeting with Emerson's Board of Trustees.
The Board of Trustees, which is comprised mostly of Emerson alumni, has significant influence over major decisions made at the college regarding finances, academics and major projects.
Performing Arts Senator Connor McNinch told Lalani that rising tuition costs have become a prevalent issue for students.
"As we try to diversify the school, we keep raising tuition which is just making it so much harder to diversify the school," McNinch said. "Why do we keep buying new buildings when we should just be trying to find a way to provide more scholarships for students or lower tuition?"
Executive Treasurer Abigail Semple and Co-Executive Assistant Ariane Ivaner were quick to dispute with McNinch, claiming that the college's limited endowment causes rising tuition costs, not the ongoing campus expansion.
"The only way that Emerson can grow is by buying these buildings and getting more people to come," Ivaner said. "The only way that we can become more diverse and bring more people in is not by lowering tuition, it's by growing the endowment and being able to give more scholarships."
In an interview with The Beacon following the meeting, Semple explained that the growth of the college's endowment relies on an increase in donors to the college. 
"If you look at schools that are similar to Emerson like Brown [University] and Williams [College], their cost of tuition should be on par with Emerson," she said. "But instead, they have lower costs and vibrant student bodies. And that's because their student bodies have been contributing to their endowment since they became universities."
Semple additionally noted that students' tuition dollars are not used to pay for expansion projects.
Prior to the discussion, Executive Director of Library and Learning Cheryl McGrath held a conversation with SGA regarding the Iwasaki Library and how they can improve the space.
Tuesday's agenda also included a confirmation vote on class of 2021 Vice President Joseph Johnson for the position of chief justice that was delayed due to time constraints. Additionally, the agenda listed a proposed amendment to SGA's constitution from The Beacon that is now scheduled for the next joint session meeting on Tuesday, Oct. 22.