Sidewalk expansion construction to begin Wednesday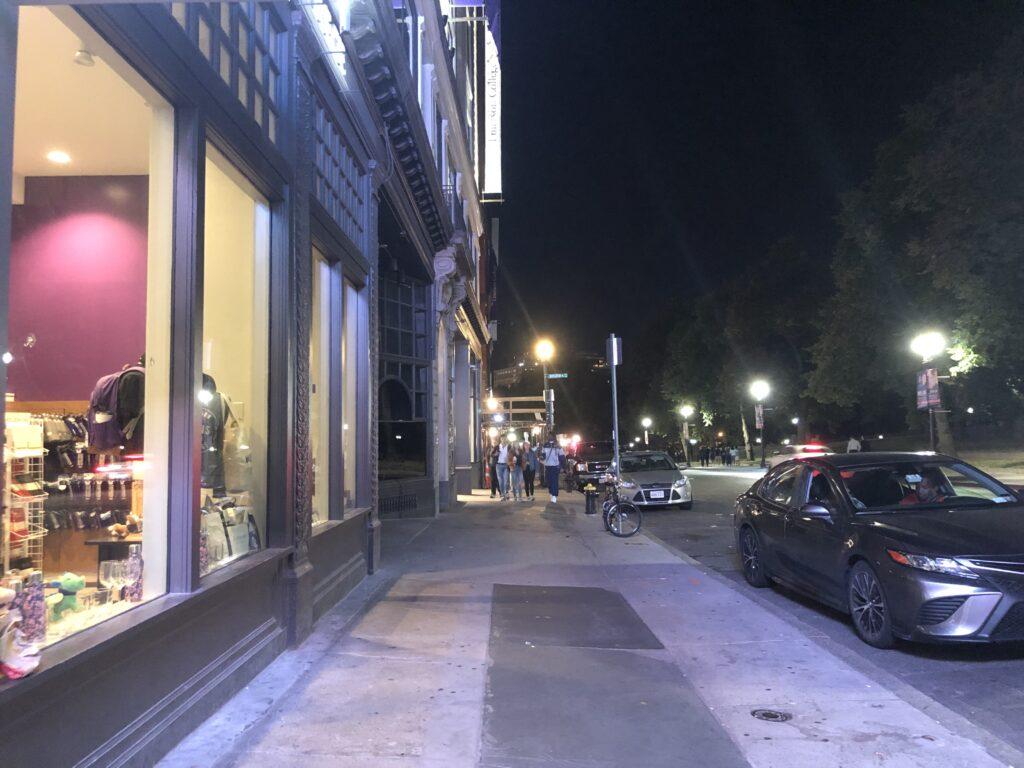 By Tomas Gonzalez, Visual Managing Editor
September 20, 2019
Construction for the sidewalk expansion will begin on Sept. 25, according to an email sent to the community on Friday.
According to the email, the college plans to widen the sidewalk from the corner of Boylston and Tremont streets to the entrance of Boylston Place. The expansion also includes a raised crosswalk from the sidewalk at the top of Boylston Place across to Boston Common.
The expansion is slated to finish in September 2020 and is split into two phases, the first finishing in December and the second beginning in April. 
Workers are scheduled to install barriers on Sept. 25–27 to reroute pedestrian flow into a temporary walking lane. People who wish to enter Little Building, Colonial Building Residence Hall, Colonial Theatre, and the Walker Building will have to pass through temporary bridges from the walking lane into each of the entrances. 
The walking lane construction will take place between 7 p.m. and 3 a.m. next week, and from 8 a.m. to 4 p.m. the following week, the email stated. 
We stand for community, fact-based journalism. What do you stand for?
Some things in life are essential; they touch us every single day. Good journalism is one of those things. It keeps us in the know as we hurry through our busy lives.
Vice President for Government and Community Relations Margaret Ings said the college is excited about the sidewalk expansion.
"It will certainly accommodate all the increase in the pedestrian traffic that we have now been experiencing, and it will also enhance all the upgrades we did to the Little Building," Ings said in an interview with The Beacon. 
She said the barriers will make a pedestrian walkway similar to the path created during Little Building construction.
"So the barriers are basically going to be the border of the pedestrian walkway that we just got rid of while we were doing the Little Building," Ings said. "This will be a terrific outcome for everyone, as is the Little Building."
Tomas Gonzalez, Visual Managing Editor
Tomas Gonzalez is originally from Maracaibo, Venezuela, but was raised in San Jose, Costa Rica. Currently he serves as the Visual Managing Editor, directing The Beacon's visual/media content. He previously...