Student organizations push political engagement on Election Day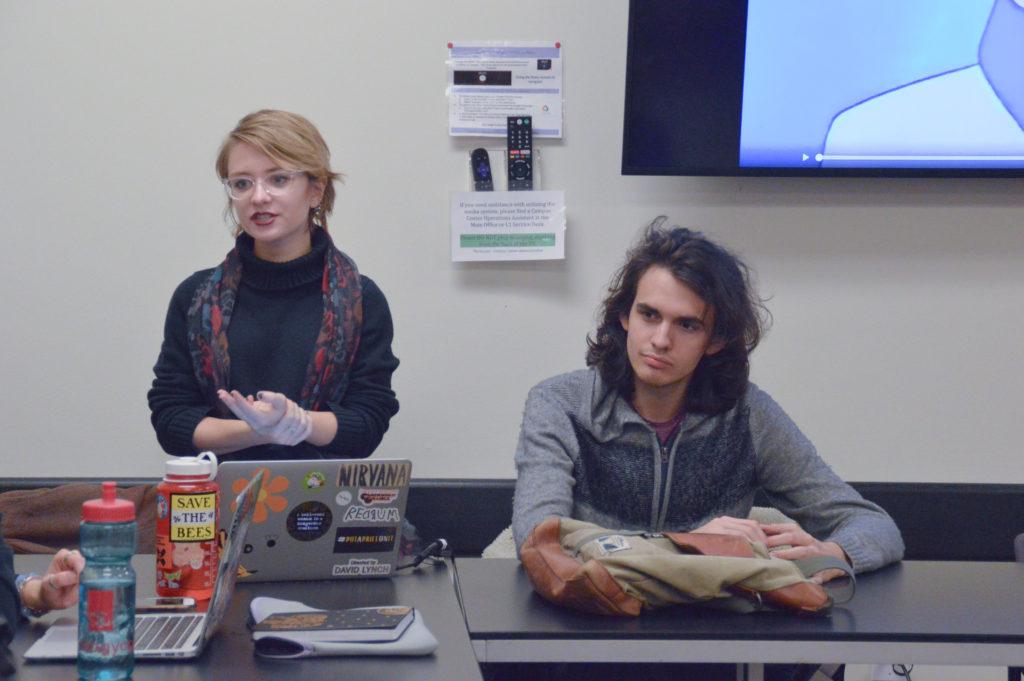 By Ann E. Matica, Assistant News Editor
November 3, 2020
Cultural, spiritual, and advocacy student organizations on campus are preparing to host Election Day events tonight that will center around self-care, political conversation, and the incoming election results.
Student organizations that are holding election events have had to adapt their plans to abide by Emerson and state COVID-19 guidelines. All events hosted by organizations will be held virtually over Zoom. 
The Communications, Politics, and Law Association, a group on campus that promotes civic engagement and social advocacy, is hosting a virtual "Election Returns Watch" with the Communications Department on Nov. 3 at 7 p.m.  
"We're basically just going to watch the returns as they come in and discuss what we think is going on," Co-President of CPLA Allison Valton said. "We have Spencer Kimball from [Emerson Polling] and a couple other professors coming to talk about specific topics, like the suburban white women's vote and just general polling and where things have been shifting since 2016."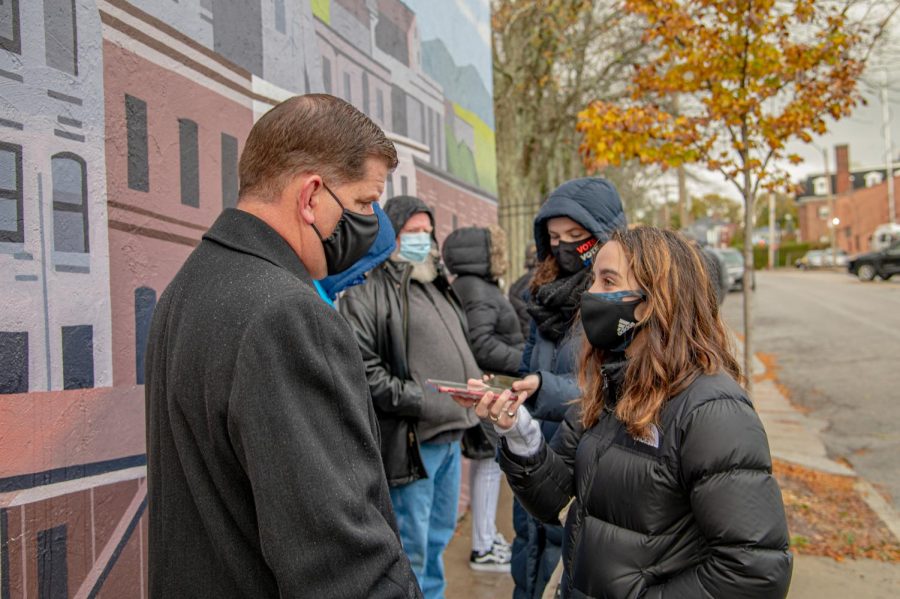 Independent journalism, by students for students, since 1947.
Students who attend the event will have the opportunity to win a politically-themed gift basket after filling out a short Google form, Valton said. The winner will be announced at the end of the event. 
CPLA has coordinated seven members-only events and five events open to all Emerson students this semester leading up to Nov. 3, assisting students in the voter registration process, providing online sources to track students ballots, and offering educational resources. They also hosted virtual debate watch parties for their members on top of their weekly meetings.  
"We meet every Tuesday to recap what's been going on and give our own election predictions," Valton said. "It's kind of like a therapy group for everyone in the org. For every debate, we've been hosting a Zoom party where we can all watch together and interact in the chat." 
Valton said that because it is an election year, the semester has been hectic for CPLA. The organization shifted its focus from its usual networking events to concentrating on civic engagement.
"Since we are a bipartisan organization, we try to represent all fields, but Emerson is this kind of echo chamber for more liberal left-leaning viewpoints, so we try to be pretty fair in our representation," Valton said. "It's been a challenge to find the balance as a political org and what group we may or may not be representing."
The Jewish student organization Hillel will open up their weekly Tuesday board meeting to all members who need a distraction or support from the stress of Election Day, Rachel Tabin, the group's president, said in a phone interview. 
"We wanted to make sure that there was a safe space, not only for a distraction but also just for comfort," Tabin said. 
The meeting will begin at 6 p.m. on Tuesday over Zoom, where students will be able to play games and talk with each other. 
"My board members were expressing that they wanted a distraction specifically," Tabin said. "So we might play quiplash or Jackbox games just to get some of the nerves out somewhere."
In September, Hillel International launched MitzVote, a national voter registration program which encourages members of Hillel organizations across the country to vote this fall.  
Earth Emerson, an organization that focuses on environmental activism, is providing their members with resources for phone banking events, virtual climate strikes, and voting information this semester. 
"We had a speaker a couple weeks ago give a presentation about the politics of climate change and how the issue relates to the current election," Earth Emerson Co-President Nadezhda Ryan said. "As for this week, things will be pretty stressful, so we're not having any meetings or activities, though we have been sending out some additional resources so that people can focus on voting, research, advocacy, and most importantly, mental health."
Emerson will also offer virtual events related to the election to students throughout the week. The Office of Student Affairs will hold an Election Week Virtual Gathering at 1 p.m. Tuesday through Friday for students to join and talk about the election with Emerson staff members. Off-Campus Student Services and Community Ambassadors will hold an event called "Election Day Decompression" from 7 to 9 p.m. where students can play games or participate in a guided meditation. The college will also have a drop-in Zoom call for their  "Virtual Day of Respite" event from 1 to 3:45 p.m. on Tuesday where students can do yoga and guided sound healing. 
As the results of the election loom, students across campus are on edge, Valton said. 
"[Tensions are] running high all over the country, especially at Emerson, so I would say, it's really hard to take a minute to yourself when it feels like the world is absolutely crumbling around you but it is so important to not let this election burn you out," Valton said. "Because in the end, there's not much we can do except our own personal vote, so take a minute, you did your best, you've done what you can, you voted, and now it's time to recharge for what is going to be a really, really stressful election."
We stand for community, fact-based journalism. What do you stand for?
Some things in life are essential; they touch us every single day. Good journalism is one of those things. It keeps us in the know as we hurry through our busy lives.
Ann E. Matica, Assistant News Editor
Ann Matica is currently the Assistant Enterprise Editor for the Beacon. She has lived in Massachusetts her whole life and transfered to Emerson College in the fall of 2019. She previously worked as a reporter...