Students from key battleground states express hope, excitement after Biden win
Some Emerson students woke up on November 7 with a unique sense of hometown pride, seeing their states vote blue for the first time in years. The presidential election had just been called for former Vice President Joe Biden, after initial vote counts in Michigan, Arizona, Wisconsin, and Pennsylvania—hotly contested states that went to President Donald Trump in 2016.
Those states ultimately swung the election for Biden, and the several students who call them home are a part of the reason the regions voted Democrat this time around.
"I'm from around the Philly area and we're very prideful people with our state," first-year Jack Benson said. "It just felt good that the state was able to help fight for democracy and uphold it. I felt very proud."
Approximately 14 percent of Emerson's undergraduates reside in those battleground states, according to college enrollment data from the 2019-2020 academic year. 
Benson's home state of Pennsylvania went to Biden, who won by a 1 percent margin, according to the Associated Press, after four days of painstaking vote counting. Watching the state flip, Benson said, was a proud moment.
Michigan, Pennsylvania, and Wisconsin were notoriously democratic states, earning the name "the blue wall." However, the Democratic stronghold turned red in 2016 with the election of President Trump. Arizona and Georgia have voted consistently Republican for years. The states last turned for Democrats under Bill Clinton;Georgia in 1992 and Arizona in 1996. In 2016, Hillary Clinton lost Arizona by a 3.5 percent margin and Georgia by a 5.1 percent margin. 
For junior and Arizona native Abe Speck, seeing his home state turn blue was shocking. 
"I was for sure surprised. I thought there was a chance," Speck said, "In recent years, it's become more liberal, but from my experiences… it definitely always felt much more like it would go conservative and be a red state."
The political landscape in Arizona has been shifting slowly towards Democrats' favor over the last decade, due partially to an increase in young voters, a surge of new residents moving from Democratic states, and an influx of Latinx voters. Arizona's political shift appeared to begin materializing in 2018 with the election of Senator Kyrsten Sinema, the first Democratic senator to be elected in the state since 1988. This year, Arizona elected Senator Mark Kelly by a 2.4 percent margin, meaning that the notoriously Republican state now has two democratic senators. 
For Hayden Scoplittle, an Arizona resident since the age of five, a switch to blue seemed impossible, as Republican ideals are deeply rooted in the state's culture, she said. 
"I have known for like my whole life that Arizona was deep red," Scoplittle said. "It was very, very shocking,to like, see the little thing [AZ on the election map] turn blue."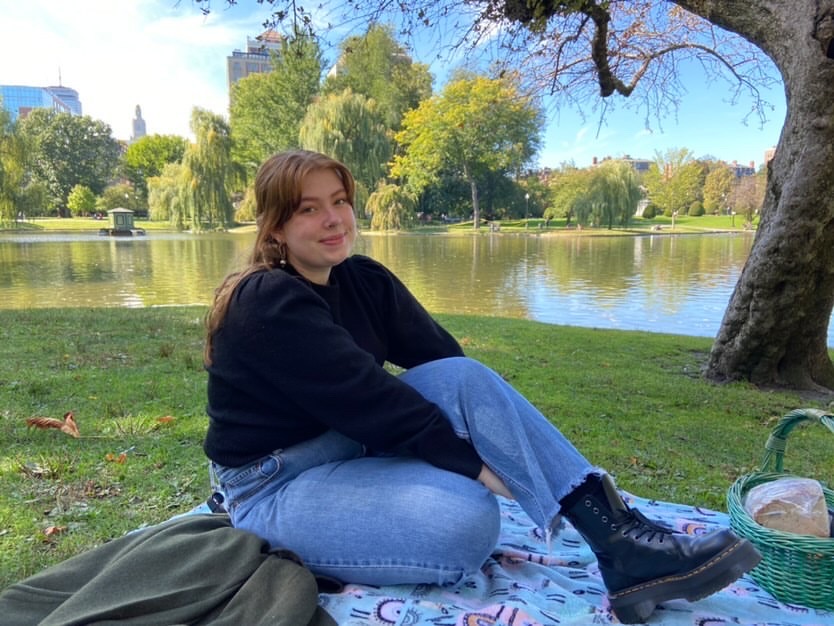 Caroline Bond wasn't surprised that her home state of Georgia turned blue, saying she knew there was potential for the state to go either way. 
"I wasn't surprised, but I wouldn't have been surprised if it went red either," Bond said. "That's just kind of how it goes. I wasn't surprised, but I was hoping that we would get it right."
Georgia has been a red state since 1996, but has started to show more democratic trends in recent years, demonstrated by the tight gubernatorial race in 2018 between Governor Brian Kemp and his challenger Stacey Abrams. Kemp won the 2018 race by a 1.4 percent margin, with Abrams winning the same metropolitan counties Biden banked on this year to win. 
The Associated Press has yet to declare Biden the winner in Georgia. Biden currently leads by a 0.3 percent margin, which has allowed Trump to call for a hand recount of all ballots in the state. The recount began on November 12 and is set to end on November 20. 
Georgia's electorate now appears to be split down the middle. Its metropolitan areas, specifically those around Atlanta, vote strongly Democratic, while its rural areas trend heavily Republican. 
Counties surrounding Atlanta were mostly responsible for the flip, most voting for Biden by significant margins. Biden successfully increased margins of victory in counties Clinton won in 2016. In Fulton, DeKalb, and Cobb counties—all in the Atlanta area—Clinton won by 41, 64, and 2 points respectively. Biden won all three by increased margins—Fulton by 46 points, DeKalb by 67 points, and Cobb by 14 points, according to data from AP. 
"I'm always proud to be from the Atlanta area," Tate said. "I'm more proud of being from there than Georgia…I'm very, very prideful about that because metro-Atlanta was a huge contribution to Georgia turning blue. I was glad we did our thing."
"I always kind of joke and say I'm from Atlanta, not Georgia," Ullman said "But, now I think it's okay to be proud of Georgia."
Senior Joseph Johnson said he felt like he was a part of something more impactful in this election than he was in 2016. 
"As a Georgia resident, in 2016, I kind of felt like I did nothing… but this 2020 election actually felt like I was a part of something for once in the state," Johnson said. "I actually feel like I have a say-so in the election process rather than just, voting for a candidate and then it's like the electoral voters aren't [going to] write that down anyways."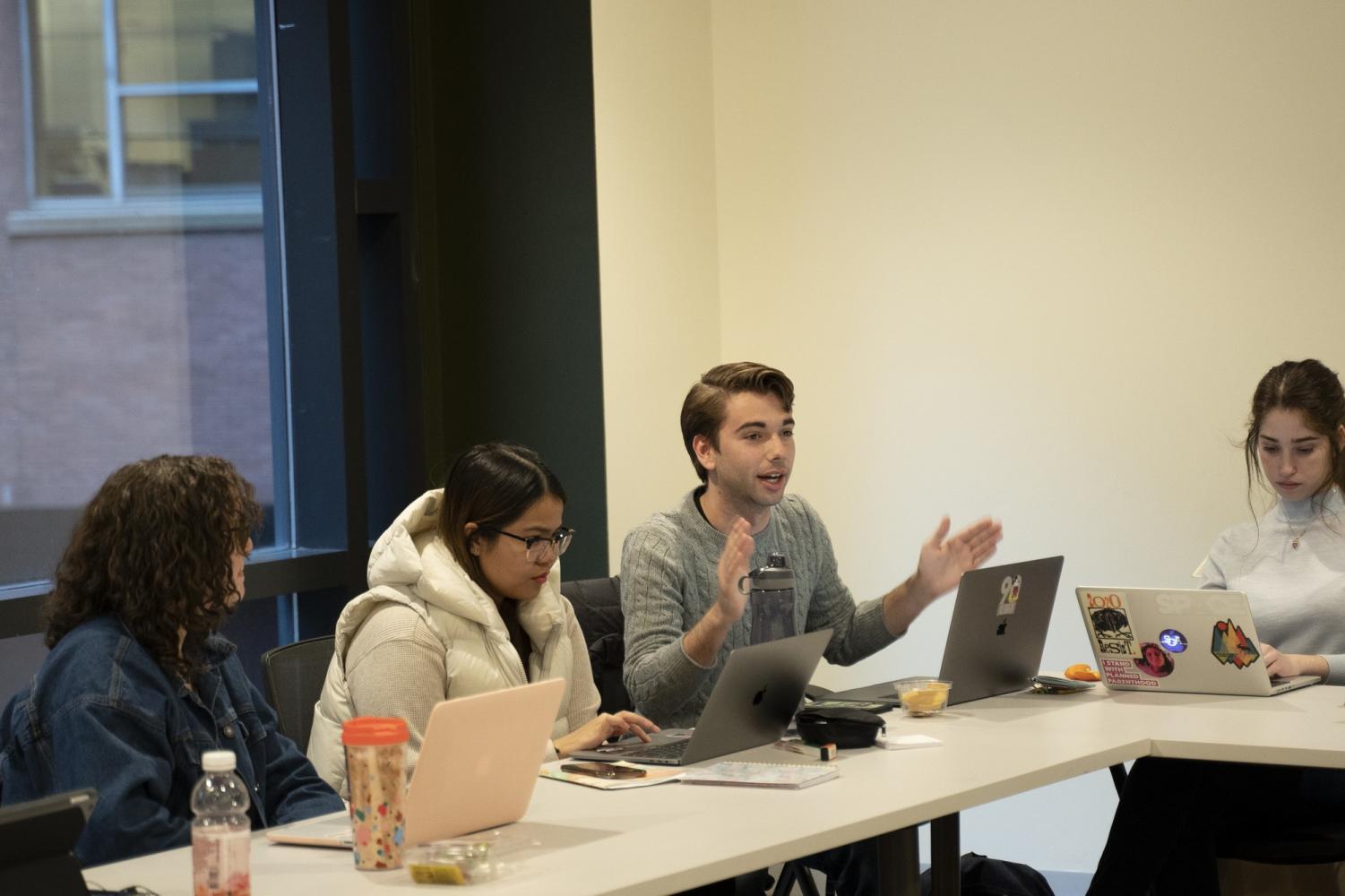 While excited to see their states turn blue, some students were optimistic about the possibility of a Democratic swing again in 2024, while others were skeptical. 
Benson said seeing so many young people organize voters in Pennsylvania gave him hope that the younger generations could keep the state blue in upcoming elections. 
"After this one, it staying blue could be a more normal thing," Benson said. "What really helped was… all the young people voting…I think it's a good chance that it could be a new normal."
The 2020 election saw a record number of young people vote. More than 25 million citizens, aged 18 to 29, cast votes in this year's election, according to the Center for Information and Research on Civic Learning and Engagement at Tufts University. Those under 30 preferred Former Vice President Biden to President Trump, by an almost 2 to 1 margin. CIRCLE estimated that 23.7 million people aged 18 to 29 voted in 2016, meaning that 1.3 million more youth voted in 2020. 
Scoplittle said seeing her generation vote predominantly blue did give her some hope. But knowing Arizona's history, she thinks that Arizona will always be a swing state. 
"There's always going to be the potential to flip," Scoplittle said.  "The reason that it turned blue this election was simply just to get Trump out, not because it was a Democratic candidate. As much as I would hope that Arizona would be able to stay blue, maybe it will because of our generation now voting, but I really do think it will always be deep rooted in Arizona to just be red."