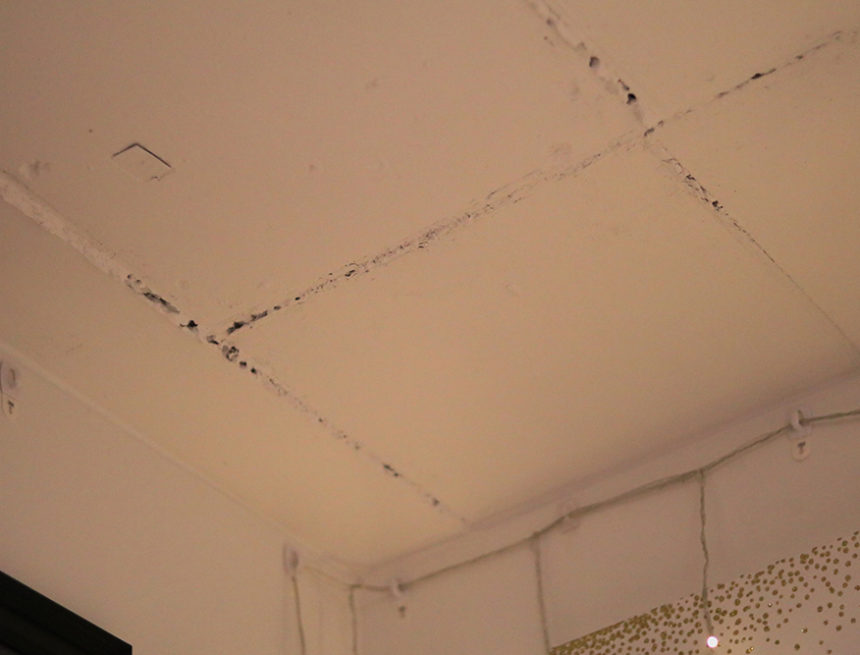 Some residents of 2 Boylston Place have said they are disappointed with structural problems they're experiencing in Emerson's newest residence hall.
Residents said the most common issues seen throughout the building are the paint chipping off of walls when using approved adhesives to hang items. 
"As soon as I take something off, the wall is ripped off," sophomore Sophia Basile said. "It just seems like it was really done in a rush and they didn't put enough time into it. I feel like they could've done a better design choice."
Erik Muurisepp, associate dean for campus life, said that housing is aware of the paint problem, and it is noted in school records so that students will not be charged.  Because it is such a large scale project, it will be addressed over the summer when students will not be disrupted. 
Freshmen Camila Fagen and Emerlynn Shibayama said they experienced issues with the lighting in their room. 
Because their lights are controlled by switches as well as motion sensors, the lights would stay on despite the switch being turned off, leaving them with at least one bright light still on in their room, according to Shibayama. She said they had been experiencing the problem since move in on Aug. 28, and it was not fixed until two weeks later. Fagen said they did not report the problem because they had received no response when they reported previous problems with their toilet not flushing. 
"I think it's fine that they respond to problems later, but it would've been nice if they sent an email [letting us know if] they were sending someone in, because they never responded," Fagen said.
An additional concern arose for administration when one of the desk lamps installed in the 2 Boylston rooms started a small fire. An email was sent to all residents informing them of the problem and asking them to unplug the lamps. Muurisepp said a small circuit issue caused the fire and that all of the lamps were removed the morning after the email was sent for safety precautions. 
Muurisepp as well asDuncan Pollock, assistant vice president for facilities and campus services, said the construction timeline for 2 Boylston had been completely on track and that the building was not at all rushed to be finished. 
"If students have concerns or questions, keep them coming. We don't want folks living in mystery or with misinformation," Muurisepp said.
Pollock saidthat there are facilities employees available 24/7 to respond to emergency issues students are having. He also said problems with different levels of urgency will be treated according to importance.