Team Harmony web series strives to educate and fight against hate
By Mariyam Quaisar, Content Managing Editor, Business Managing Editor
November 23, 2020
The international non-profit Team Harmony debuted a new web series against hate, titled "HATE: WHAT ARE YOU GOING TO DO?," in collaboration with Emerson's Communication Studies Department and several students.
Team Harmony, formed in 1994, produced the virtual program as one of their new ventures for battling discrimination worldwide, and the first episode was hosted by Emerson seniors Khary Higgins and Angel Salcedo, along with one non-Emerson student, Miranda Andreson. The series was released on their website on Oct. 20. Higgins and Salcedo will return for the second 60 minute episode, which will air on Nov. 24.
"In the most simple sense, it's to promote positivity and educate people," Higgins said. "It's to open peoples' eyes and bring awareness to different perspectives and backgrounds."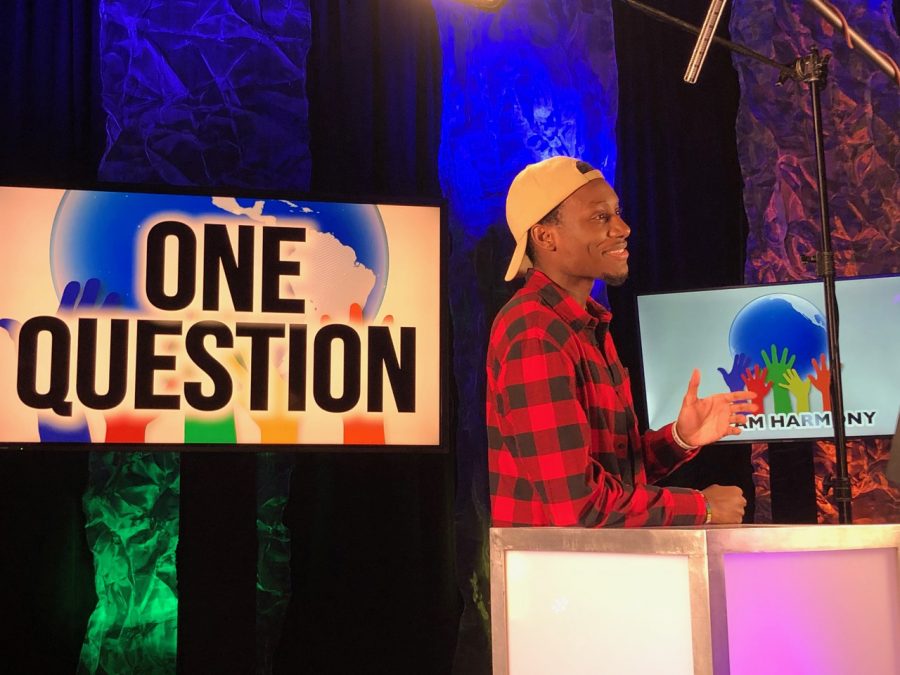 Higgins and Salcedo were approached with the opportunity from their professors, Mark Brodie, and Chair of the Communication Department Studies Gregory Payne—both are a part of the advisory committee. Emerson is the only college that Team Harmony works with, and the partnership began in June 2020. 
Higgins and Salcedo were asked to co-host the web series because of their interests in activism and broadcast journalism. As co-hosts, the pair consolidates all the content that is submitted from the global reporters and creates a coherent story on a live stage. The web series features over 100 middle and high school student reporters from more than 35 countries and is hosted by former Boston City Councilor Josh Zakim.
"[Team Harmony] gives people different perspectives of different cultures and different beliefs, because when you can understand other people, you can respect them as well," Salcedo said.
The web series explores hate worldwide with the help of global reporters that share clips of students from different backgrounds who discuss tolerance, equity, and inclusion through conversations with various global leaders. Team Harmony's message and discussions are aimed at high school and college students. 
"Right now as we transition from the current administration into what's coming next, it's an important conversation to be had about equality and respect," Salcedo said. "Whether you agree with what's happening right now in politics or whether you're against it, it doesn't really matter. Everybody deserves a level of respect."
In the first iteration of Team Harmony in the 1990s, leaders of the organization, including Leonard Zakim, hosted rallies and protests for the fight for equality. Late congressman and civil rights activist John Lewis and former President Bill Clinton are two of many who spoke at and supported the rallies. 
The first episode discussed antisemitism and hate crimes around the world. It included interviews with Congresswoman Ayanna Pressley, CEO and National Director of the Anti Defamation League Jonathan Greenblatt, and Founder of Free Radicals Project Christian Picciolini. Through it all, it explored the purpose of the Black Lives Matter movement, as well as the realities of systemic racism, antisemitism, and the rise of white supremacy. 
Picciolini shared his story of going from the leader of the biggest Neo-Nazi skinhead gangs in America to helping dismantle white supremacy, and global reporters shared videos of young adults who have experienced hate and how they were affected by it, many of them saying they "mostly try to ignore the discrimination."
The name of the web series stems from President Lee Pelton's viral letter to the Emerson community following the death of George Floyd, whose death at the hands of police spawned protests across the country. Pelton ended his letter by challenging students, asking them "What are you going to do?" The first episode includes an interview with Pelton as he discusses the purpose behind his letter and what the fight against hate means to him.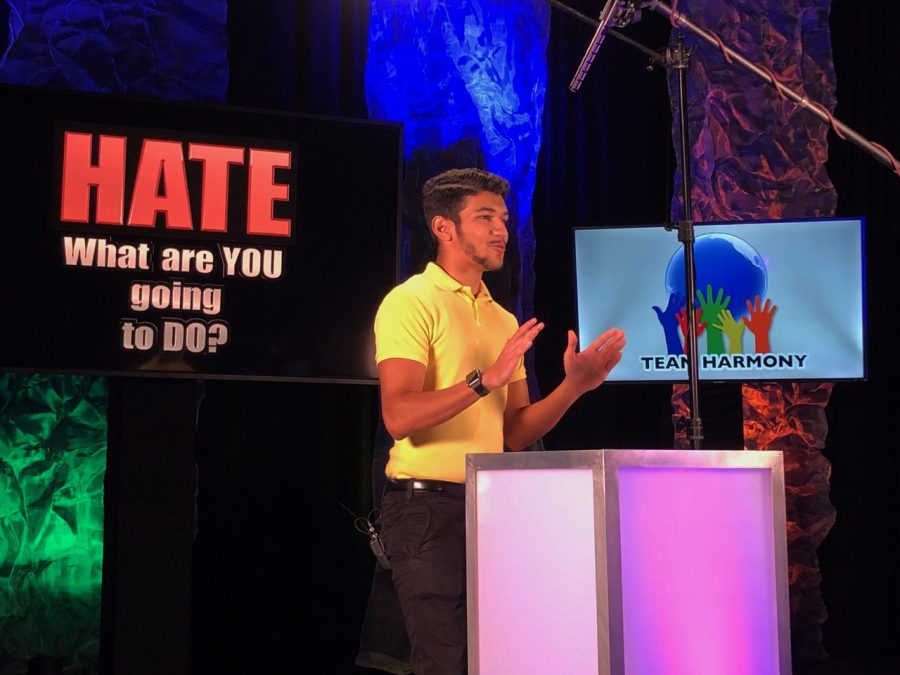 Junior Emily King, a public relations major with a minor in nonprofit communications, is a member of Team Harmony's public relations team. She said her interests in public relations and nonprofit communication motivated her to join Team Harmony. King was introduced to the nonprofit by Professor Brodie as well and works with Rasky Partners, a public relations firm in Boston that does PR for Team Harmony. 
"An opportunity to be a part of something so big that reaches so many people is just incredible," King said. "And I mean, living in this day and age with everything going on, being able to be a part in the fight against hate and violence is really important."
Team Harmony promotes their message on several social media platforms, including Instagram and Facebook. The season 15 winner of America's Got Talent and poet, Brandon Leake, is a co-producer for Team Harmony and has significantly enlarged the organization's audience. 
"Nothing more important to me than my passion of utilizing my words to inspire others, bring awareness to things that need to change and being a part of that social change," Leake said. "We here are raising our voices to stand against all forms of hate but most importantly to show the world what love can actually look like. 
Team Harmony's mission and work impressed Leake enough to bring him into the organization as a producing partner. 
Along with the web series, Team Harmony has collaborated with educators to create a free, downloadable activism tool kit designed for middle and high school teachers and students which will come out in late fall of 2020. The kit "includes age-appropriate activities that promote inclusion and community building, celebrate diversity, encourage unity, and refute hate speech in all its forms," as stated in the press release. 
In the future, Team Harmony and Emerson College will collaborate to release a 10-course Virtual Institute for Activism (VIA) which will commence in January 2021. 
"[The VIA is] designed to provide young people ages 14-18 with the background, knowledge, and skills needed to raise awareness, engage in difficult conversations, and use their voices to peacefully advocate for racial and social justice," a release read.
Some VIA courses will include Creating Visibility for the Cause, Building Bridges, Starting a Movement or Campaign, The Art of Organizing a PEACEFUL Demonstration, and the Art of the Difficult Discussion. Each class will be 60 minutes long and will be taught by 17 established and recognized Emerson College professors.
The first class of VIA will admit up to 200 students from around the world who will require a nomination by an educator or community leader for acceptance. The end of the Institute comes with a prestigious Team Harmony Award which will be presented to the top three presentations—Action Plans—that best foster "bridge building and dialogue between diverse groups and to advocate for peace and justice for all," as stated on the Team Harmony website. The presentations will be reviewed and judged by community activists and issue experts who will then award the winning students. 
Team Harmony is also planning on conducting its traditional youth rallies in designated cities like Boston and Atlanta, as well as around the world, just as it did in the 1990s. Prominent leaders and students in the fight for equality will speak at the rallies in fall 2021. 
Team Harmony's goal is to educate and inspire young people to bring forth change and abolish hate.