Three Emerson alums win Emmy awards
Three Emerson alums, two of whom had won previously, took home trophies at the 2021 Emmy Awards on Sept. 19 for their behind-the-scenes work in television. 
Randy Barbato '82, Joe Celli '91, and Ballard C. Boyd '03 took home gold for their work on "RuPaul's Drag Race," "The Oscars," and "The Late Show with Stephen Colbert," respectively. Barbato won his fourth Emmy, Celli won his sixth, and Boyd won his first.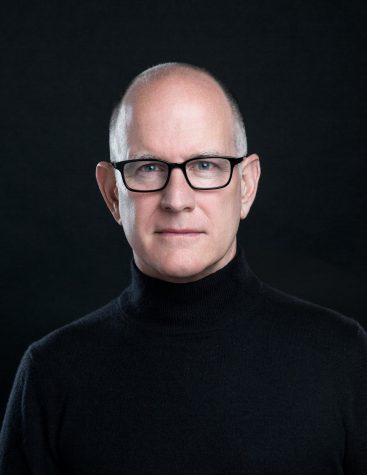 Barbato, a former visual media arts major, is a co-founder of the production company World of Wonder, and is the executive producer of "RuPaul's Drag Race."
Barbato also won his fourth Competitive Reality Emmy for the show and his first Unstructured Reality Emmy for "RuPaul's Drag Race: Untucked," which shows behind-the-scenes and exclusive unseen footage. He said it was just as gratifying to win a fourth time as the first. 
"Not just for myself, but [it's] thrilling for everyone involved," Barbato said. "I walk home with a trophy and the executive producers walk home with a trophy, but you win it for everyone. It takes a village to make a show like RuPaul's Drag Race. To be honored is a thrill for everyone involved." 
Boyd, who received a Bachelor of Fine Arts in film production, is the producer and segment director on "The Late Show with Stephen Colbert." The show garnered six nominations this year. Although the show first premiered in 2015, this was the show's and Boyd's first win for Outstanding Variety Special (Live). After losing the first five times they were nominated, the win was unexpected.
"It was a wild, exciting experience that also came a little bit as a surprise," Boyd said in an interview. "It was definitely a really exciting moment that we didn't expect. We're now talking eight days later, it still feels surreal."
As art director for "The Oscars"—the Academy Awards given for artistic and technical merit in the film industry—Celli uses his musical theatre background daily. By working on the set for years, he has garnered 12 nominations and six wins for Outstanding Production Design for a Variety Special.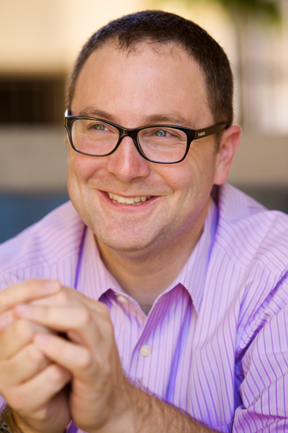 "It's always an honor to be nominated, it's even more exciting to win," Celli said. "That sounds really cheesy, but I'm certainly grateful to have been recognized by my peers." 
This year, the show was held at L.A. Live, an outdoor entertainment complex, which is different from the usual location, the Microsoft Theater. Attendees were required to be vaccinated and show a negative test result to enter. The Television Academy was allowed to open the show up to more people this year, compared to last which was held mainly virtually. Nominees were kept in socially distant groups.
Boyd attended the Emmys for the last three years prior as a member of "The Late Show" rather than as a nominee, who are typically separated from attendees. However, since the rules changed due to COVID, the award show only allowed people who were nominated, with Boyd included as a nominee.  
"There were no extra attendees, so every person you saw were also fellow nominees, and that was really special," Boyd said. "It felt very unique." 
Celli said he empathized with the crew of the Emmys after art directing this year's Oscars, which were held in Union Station in Los Angeles. 
"This year in particular was a special challenge because of the pandemic," Celli said. "The show was in Union Station in Los Angeles and the nature of working in that space was unique. It was a landmarked building that was protected and we had to make sure we treated it with care. The truth is, 'The Oscars' is a really hard show. I'm thrilled to have been a part of it. I signed up for the challenges and I'm glad to have been there."
Each alum is dedicated to their respective job, showcasing the passion every Emerson student has. Barbato's World of Wonder aims to do every job with meaning and every opportunity is valuable to them, especially "RuPaul's Drag Race." Everyone working on set is committed to showcasing the life of the drag queens and their craft, Barbato said. 
"It's just so awesome to work on a show that shines a light to a community that for so long has been marginalized, misunderstood, and basically just ignored, and are now a major force in the entertainment industry all over the world," Barbato said. "That's the most rewarding thing about 'RuPaul's Drag Race' being honored by the Academy, because it has helped draw more attention to this amazing group of artists who for so long didn't get the sort of attention that they deserve."
Similarly, Boyd praised the people he works with, including Stephen Colbert himself. The crew collaborates to "make the best comedy" in order to shed a positive light into the world.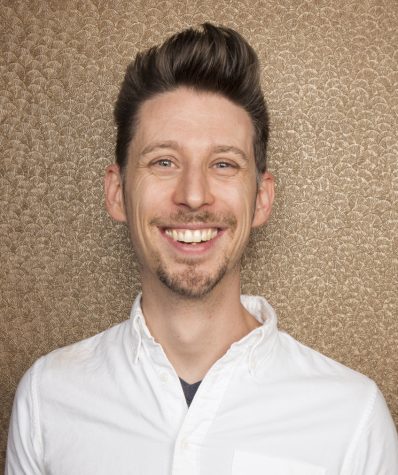 "It's been really wonderful working with a group of folks that feel like a team," Boyd said. "They're all focused towards everything and they're all really nice people to work with." 
Like other jobs, the entertainment workforce utilizes a joint effort of every employee to produce efficiently. In Celli's case, his job involves an end goal of creating a piece of artistry. 
"Theater is a collaborative art, as is television, and a communicative art, which is what I do as a director," Celli said. "It's important to make sure every department is up to speed with what we're doing, and it's a primary responsibility of my job." 
All three alumni agreed that Emerson helped translate what they learned at school into their careers. The school's setting allows creatively driven students to flourish and become inspired, Barbato said. 
"Overall, Emerson is all about expression, openness, and acceptance," Barbato said. "Those things have been with me my entire career. The most important thing that had an impact on me that came from Emerson was the environment itself." 
Boyd said he has relied on connections he made at the college while working on the Colbert show. 
"To study at Emerson with so many incredibly funny peers was really wonderful to have a network of very funny people that I knew and had access to outside of school," Boyd said.