Winter sports practices cancelled after uptick in campus COVID-19 cases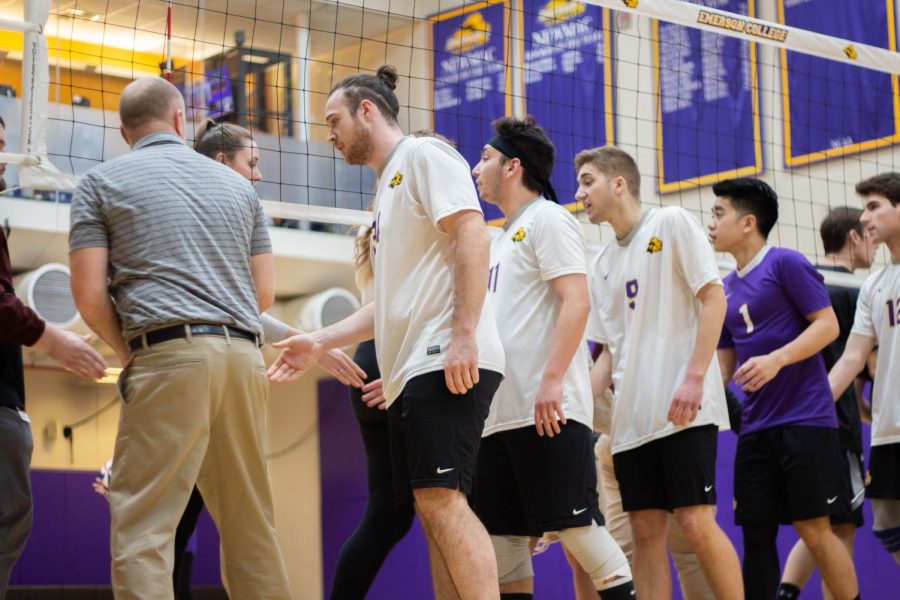 By Christopher Williams and Domenic Conte
November 18, 2020
The Emerson Athletics department cancelled the remainder of sports practices this semester on Wednesday, due to the recent rise in COVID-19 cases on campus.
Athletic Director Pat Nicol told The Beacon she cancelled all practices remaining this semester immediately upon notice of an increase in positive test results.
"As soon as I heard there was an uptick, we cancelled for the rest of the semester," Nicol said. "They were only gonna go until Friday anyways, so they're just missing a couple of days." 
Most students return home for Thanksgiving break and two subsequent weeks of online-only classes in the middle of next week.
The cancellation impacts the men's and women's basketball and men's volleyball teams, who were already in their last week of practices.
We stand for community, fact-based journalism. What do you stand for?
Some things in life are essential; they touch us every single day. Good journalism is one of those things. It keeps us in the know as we hurry through our busy lives.
Assistant Vice President for Campus Life and "COVID Lead" Erik Muurisepp stated in an email Wednesday afternoon that the college has reported positive COVID-19 cases for four residential students, four off-campus students, one vendor, and one faculty member within the last day. In addition to the 12 new cases this week, 25 students are currently quarantined within the Paramount Center. 
There is no confirmation that transmission took place on campus, but the college has taken multiple precautionary measures including the cancellation of "non-academic in-person student activities and gatherings."
Christopher Williams, Sports Editor
Christopher Williams was promoted to Sports Editor in September 2020 after serving as a correspondent covering Emerson College athletics for a year. In addition to The Beacon, he is a sports reporter for...
Domenic Conte, Managing Editor
Domenico D. Conte is a junior journalism student from Wakefield, Mass., and the Beacon's Managing Editor for Content. He formerly served as a Print Managing Editor after two semesters as a sports editor,...