Women's basketball clinches NEWMAC playoff spot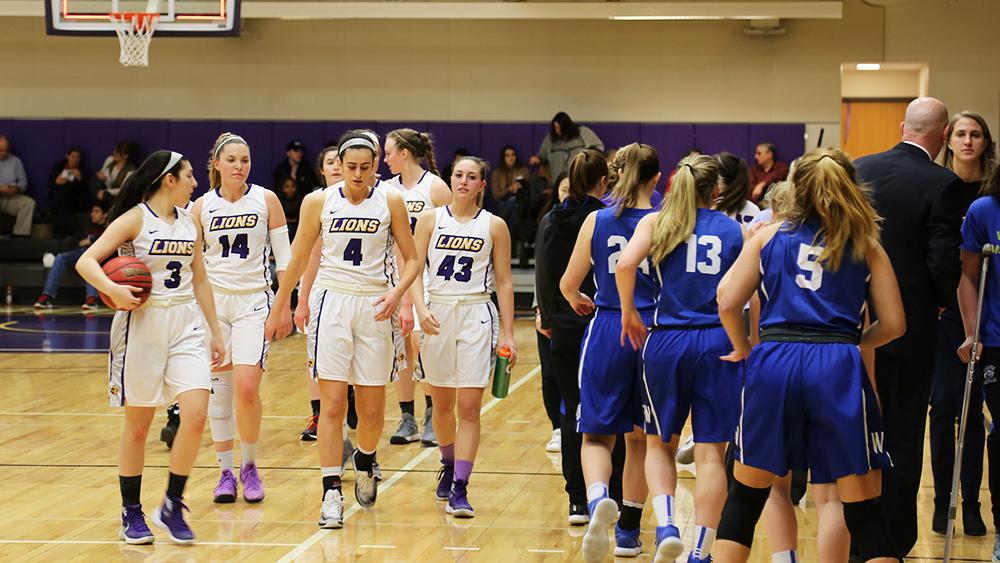 By Matt Couture
February 14, 2018
Emerson's women's basketball team celebrated Valentine's Day with a playoff-clinching win over Wheaton College.
The 75-50 victory secured the women's basketball team's first playoff berth since 2015, when the Lions lost to Wheaton in the quarterfinals. The team is the first to clinch a playoff spot in the 2017-2018 season for Emerson athletics.
Head coach Bill Gould said he's focused on his team's play and not worried about which opponent the Lions draw.
"It's more about how we play and what we're doing," Gould said. "Obviously there's some matchups that maybe we would prefer over another, but overall it doesn't matter who we play … if we play well then we'll give ourselves a chance to win."
Emerson occupies the sixth seed in the NEWMAC standings, and would play third-seeded Worcester Polytechnic Institute if the standings hold. The Lions are set to meet the Engineers in their regular season finale on Saturday.
We choose information accessibility
News and the truth are under constant attack in our current moment, just when they are needed the most. The Beacon's quality, fact-based accounting of historic events has never mattered more, and our editorial independence is of paramount importance. We believe journalism is a public good that should be available to all regardless of one's ability to pay for it. But we can not continue to do this without you. Every little bit, whether big or small, helps fund our vital work — now and in the future.
There is room for movement in the standings, with Babson College (13-3), Smith College (12-3), WPI (12-3), and Springfield College (11-4) competing for the top slots in the bracket.
Emerson beat Smith 83-76 on Jan. 6 at home before losing 65-50 to the Pioneers on the road earlier this month. Babson beat the Lions 78-48 in Boston in January, and Springfield is 2-0 against Emerson on the season.
The NEWMAC quarterfinal games are scheduled for next Wednesday, Feb. 21.