The women's volleyball team added five new freshmen and lost one senior after missing out on the playoffs last year in the New England Women's and Men's Athletic Conference.
Head coach Ben Read said, on paper, this squad is one of the most talented teams he's seen during his eight years at Emerson.
"Our team already looks much different. We are a stronger passing team, we are definitely a better defensive team, and we are serving tougher," Read said. "It is still early in the season, but we have definitely improved."
However, Read said the Lions will not get ahead of themselves.
"I looked at our team early on, and I knew we were going to be a better team than in previous years," Read said. "But what does that mean? Being a little bit stronger at passing, serving, and defense—what does that equate to? Is it going to be more sets won, more games won, or just being more competitive with other teams?"
As the Lions attempt to live up to their season's expectations, freshmen players step into important roles on the team. Freshman outside hitter Carolyn Vaimoso stands out in the NEWMAC, as she ranks third in kills per set with 3.71 and third in points per set with 4.2. Freshman defensive specialist Lauren Quan also makes her presence known on the court as she earned a pair of block assists against the United States Coast Guard Academy.
Senior middle Kelley Guerra said the maturity of the freshmen made a difference in the team's mentality.
"I don't think they knew coming in that they would have starting positions," Guerra said. "However, I think those who have had to step into starting positions have done it gracefully. They have power and enthusiasm. We can get through really long runs where we are not getting points and work together through hard parts of games. Their energy is a big part of why we can do that."
This year, three seniors—Moira Brennan, Fara Cohen, and Guerra—lead the team.
"The seniors are really strong leaders," Sophomore outside hitter Grace Tepper said. "They all play different positions and have different strengths on the court, so they balance the team out with a stable base."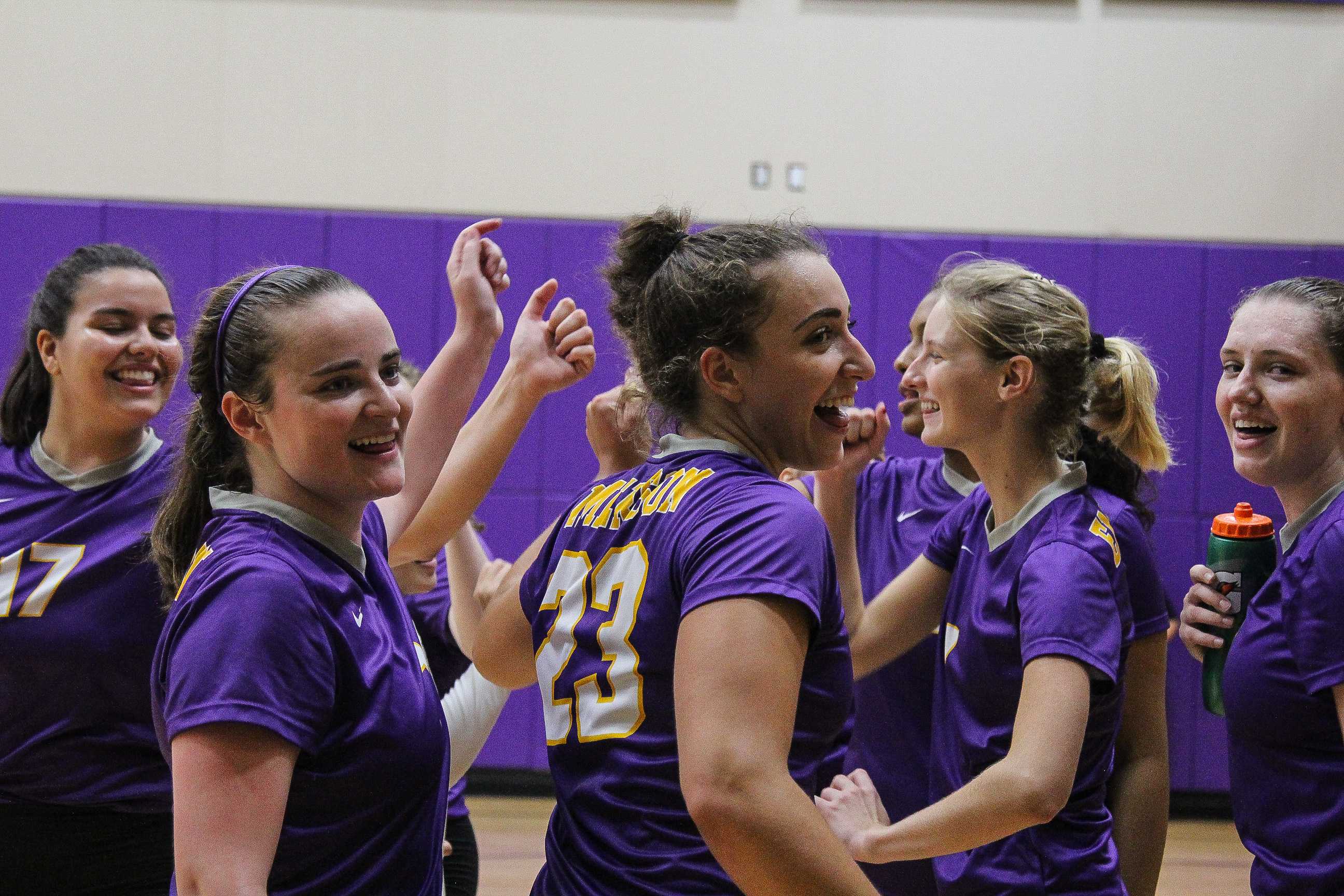 Emerson started off the season 4-0 after opening with the Western Connecticut Invitational. With a conference record of 0-3, Guerra said the team prepared themselves to face the most challenging part of their season.
"We got over the hurdle of preseason, which is the hardest physically on our bodies," Guerra said. "Now we are reaching the point where we are in classes, and we have games against really tough teams. This is where the mental focus and sharpness really comes into play."
The Lions lost their first three conference games to Wellesley College, Coast Guard, and Babson College. On top of that, this week features a conference game against a 0-3 Mount Holyoke College.
"I'm not sure if we have lost to [Mount Holyoke] since I have been here, but they are improved from last year and are definitely going to create quite a few problems for us on Saturday," Read said.
Read said Emerson outgrew the "underdog" label that followed their team last season.
"This year more than ever, I think teams respect us more," Read said. "Last year, we were kind of the underdogs, and we surprised some teams. That's not happening this year, since early on we beat some non-conference teams. Salve Regina [University] was a big win, and beating them the first game of the year was eye-opening for other teams in the conference. Teams are not overlooking us this year."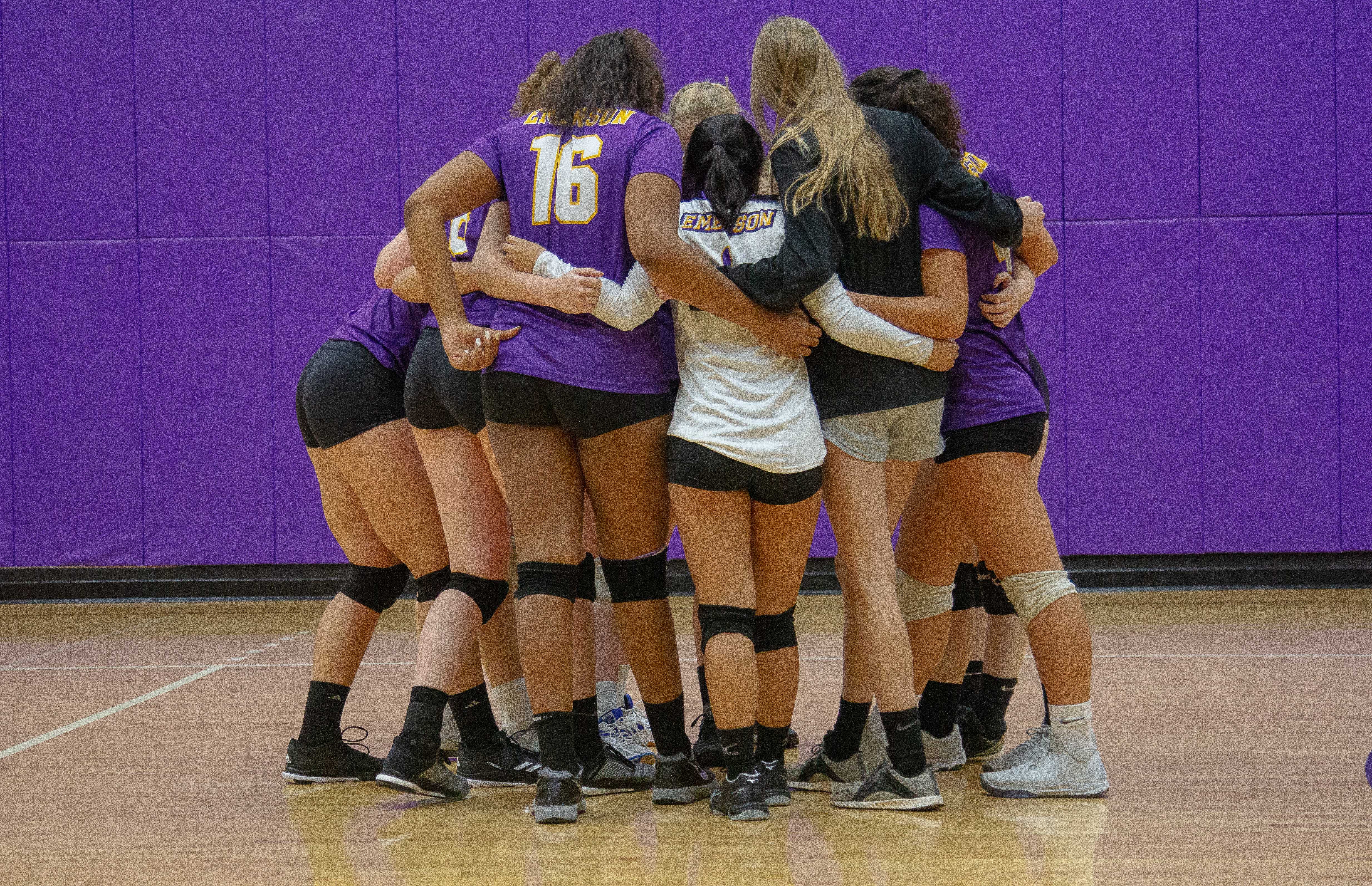 Read said because of the Lions' mentality, they could be a threat this season. 
"They are extremely motivated, they are very hard working, and they want to be the best that they can be," Read said.
Emerson will travel to Brandeis University on Thursday, Sept. 18 for a 7:00 p.m. matchup before hosting Mount Holyoke on Saturday, Sept. 22 at 12:00 p.m.