Abnormally warm November draws students to Boston Common
By Diana Bravo, Copyeditor/Photographer
November 10, 2020
A Boston November typically greets students with rapidly dropping temperatures and whipping wind, forcing them to dust off winter coats, gloves, and scarves. But this year, students are reaching for T-shirts and shorts when they venture outside. 
Temperatures reached above 70 degrees Tuesday for the third time this month, making this one of the hottest Novembers on record. In 1990, temperatures topped 70 six times in November. On Wednesday, temperatures are expected to reach 74 degrees, before dropping back into the 50s and 60s for the rest of the week, according to the National Weather Service. 
Students enjoyed the brief respite from the cold by making an effort to go outside.
"I definitely have been at least trying to spend a lot more time outside because it's super nice and sunny and I love it," Rachel Tarvy, an Emerson student, said in an interview.
Students could be seen picnicking on Boston Common and walking in the Public Garden to soak up the late autumn sun. 
All the big stories delivered to your inbox every Thursday morning 
The fair weather gave students' mental health a much-needed boost after midterms.
"My mental health has increased because just being able to go outside when it's not freezing is really nice" Maddie Browning, a first-year, said.
New England's weather is famously unpredictable, which students experienced firsthand between the end of October and the beginning of November. This burst of warm weather comes less than two weeks after the first snowfall of the season enveloped the Boston campus, leaving some students struggling to adapt.
"I took out my winter jacket for a weekend and then I put it away; I wore shorts this week, it's been a very weird time," first-year Erin Sullivan said. "My wardrobe is a mess."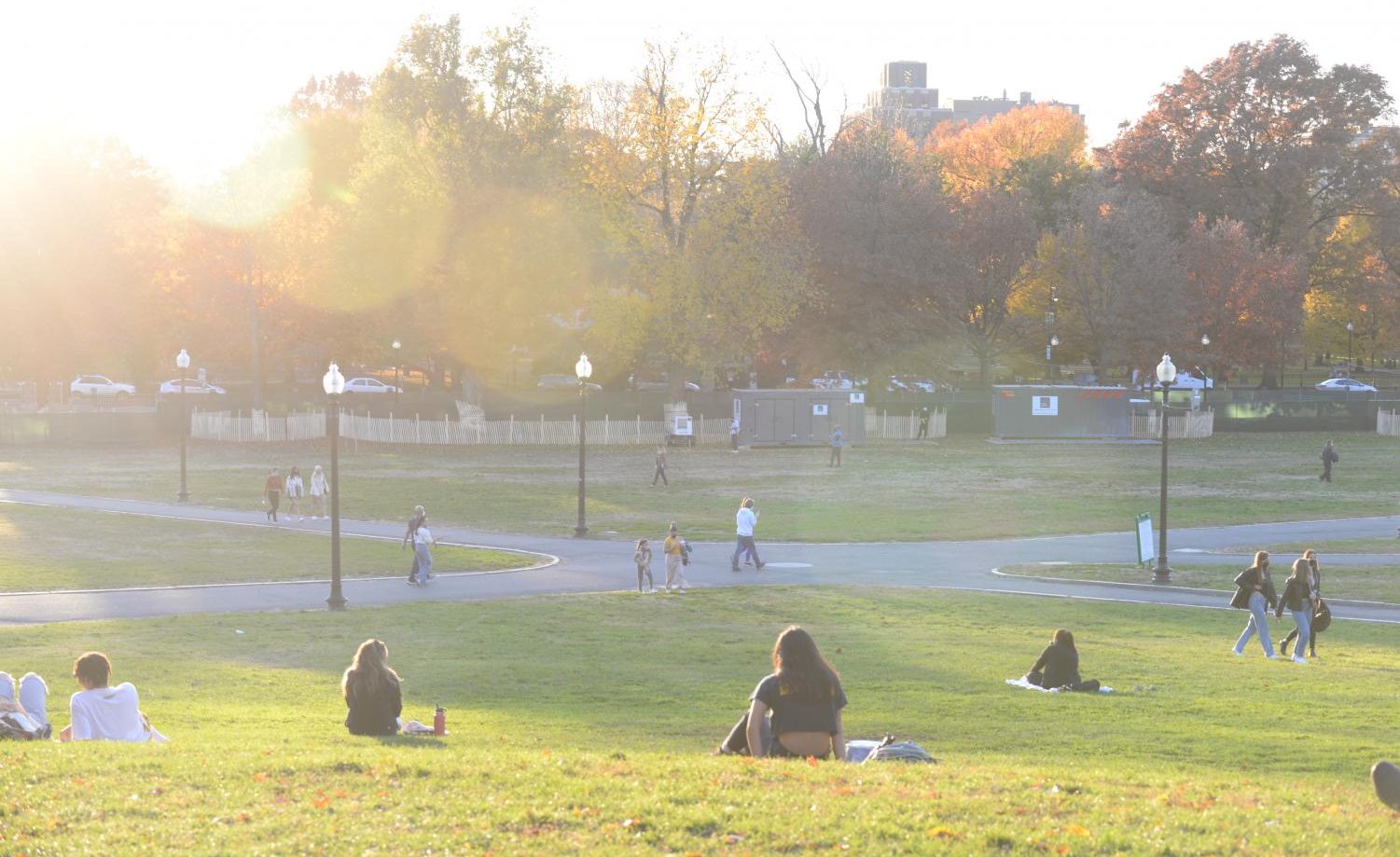 Diana Bravo, Copyeditor/Photographer
Diana Bravo is a copyeditor and photographer for The Beacon. She also works as a Metro/Local Co-op at The Boston Globe. Prior to her current role, Diana served The Beacon as Deputy Lifestyle Editor, Assistant News Editor, and SGA reporter. She is originally from the New York City area and Stratton, Vermont and is an avid skier.