Alum Jackson Davis terminated from NowThis after investigation into sexual misconduct allegations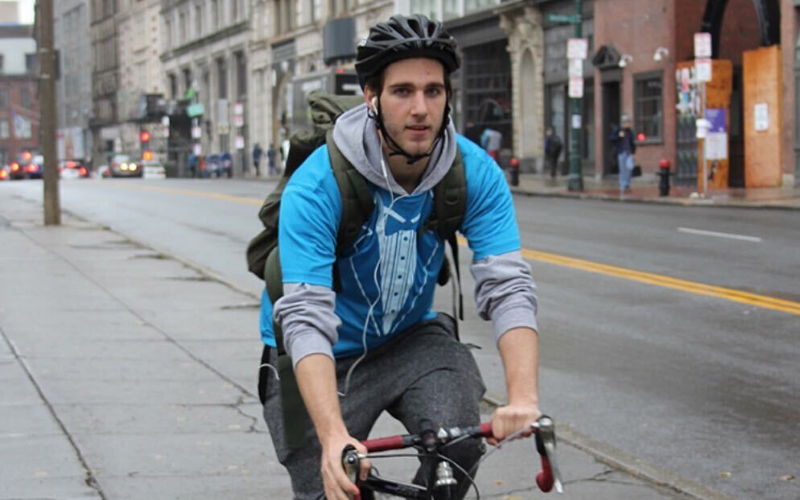 Emerson alum Jackson Davis '17 was terminated from his job at NowThis News after the organization concluded an investigation into multiple allegations of sexual misconduct, a spokesperson for NowThis told The Beacon Tuesday.
The investigation was prompted by allegations posted on Twitter in late June by at least three Emerson alumni who alleged that Davis is a serial abuser with a history of sexually inappropriate and violent behavior. 
"We take any allegations of sexual assault very seriously," a NowThis spokesperson told The Beacon in June. "We have engaged outside counsel to take the lead on this."
Davis did not immediately respond to requests for comment. 
He worked for Senator Bernie Sanders (D-VT) for a year in 2017 before moving to NowThis in May 2018, according to his LinkedIn profile.
We choose information accessibility
News and the truth are under constant attack in our current moment, just when they are needed the most. The Beacon's quality, fact-based accounting of historic events has never mattered more, and our editorial independence is of paramount importance. We believe journalism is a public good that should be available to all regardless of one's ability to pay for it. But we can not continue to do this without you. Every little bit, whether big or small, helps fund our vital work — now and in the future.
Emerson Alums Against Abuse, an advocacy group created in response to the allegations against Davis, said NowThis' actions are the first step in changing the culture around misconduct at Emerson and beyond.
"We are gratified that survivors have been heard and thank NowThis for listening and understanding the impact of allowing a voice such as Jackson's to use their platform," the statement read. "While this was what initially spurred the creation of this collective, we recognize that it is only the beginning of the work that needs to be done."
The college released an initial statement, several days after Davis was suspended from NowThis in late June, which emphasized their dedication to ending sexual misconduct and violence. 
"Emerson College is committed to fostering a community that is free from power-based interpersonal violence, including sexual assault, which has been all too common on college campuses throughout the United States for far too long," the college said in the statement.
The statement was met by widespread criticism from students online who said it did not go far enough to address the allegations of improperly handled Title IX cases. The college apologized for the statement in a letter days later and vowed to take steps to further transparency within the institution. 
The allegations began to surface when Davis posted a tweet comparing the internship wages offered by Representative Alexandria Ocasio-Cortez (D-NY) and Senate Majority Leader Mitch McConnell (R-KY). Ocasio-Cortez quote-tweeted his message, but eventually deleted it. 
"Hey all, note for transparency: [Yesterday] I quote-tweeted someone noting that we pay interns a living wage," Ocasio-Cortez tweeted. "It has since been brought to my [attention] that multiple survivors are speaking up about this individual. My heart breaks for them, and I am deleting the quote tweet in solidarity."
News Editor Andrew Brinker contributed to this report
Update 7/22: This article has been updated to include that Davis was terminated by his employer, NowThis.
Stephanie Purifoy, Senior Reporter
Stephanie Purifoy is a freelance writer. She served as Managing Editor of The Beacon from January 2020 to July 2020.

Email: [email protected]
Diti Kohli, Editor-in-Chief
Diti Kohli serves as one of The Beacon's content managing editors and works as a part-time correspondent for The Boston Globe. She rose through the ranks of The Beacon's opinion section and has also...