Emerson alum suspended from NowThis after sexual misconduct allegations
A slew of sexual misconduct allegations against Jackson Davis '17 posted on Twitter prompted NowThis News to suspend him from his position, days before the college asserted its commitment to investigating sexual misconduct in a vague statement released Tuesday.
In the statement, the college emphasized their dedication to ending sexual misconduct and violence after they received multiple inquiries about individual cases.
"Emerson College is committed to fostering a community that is free from power-based interpersonal violence, including sexual assault, which has been all too common on college campuses throughout the United States for far too long," the statement read. "To be clear, when the College receives reports of misconduct, they are addressed with consideration for the safety of our community and the wishes of the reporting parties."
The college's statement did not include names, cases, or specific details because federal law prohibits them from doing so. 
Since Friday, almost a dozen people have alleged Davis is a serial abuser with a history of sexually inappropriate and violent behavior. Davis told The Beacon he will not speak to the allegations publicly until NowThis closes its investigation. 
It is unclear if there are any formal Title IX complaints filed against Davis. Title IX Coordinator Pamela White did not immediately respond to requests for comment.
NowThis also launched an investigation into the allegations against Davis over the weekend, a company spokesperson said Monday. 
"We take any allegations of sexual assault very seriously," they said in an email to The Beacon. "We have engaged outside counsel to take the lead on this."
Emerson Alums Against Abuse, an alumni advocacy organization, said the college's statement does not go far enough to address the allegations of improperly handled Title IX cases. 
"The statement does nothing to address what students actually experienced and trusted the college to act on," they said in a statement released via Twitter. "The Emerson administration has failed students and helped perpetrate trauma."
The organization called for the college to hold a public town hall with administrators in charge of handling Title IX cases. 
"Emerson, with its gross lack of responsibility, repeatedly sent the message that assault is acceptable, and victims must be silent," they said in their statement. "They created a rape culture. This message only echoes that."
The wave of outrage began when Davis posted a tweet comparing the internship wages offered by Representative Alexandria Ocasio-Cortez (D-NY) and Senate Majority Leader Mitch McConnell (R-KY). Ocasio-Cortez quote-tweeted his message, but eventually deleted it.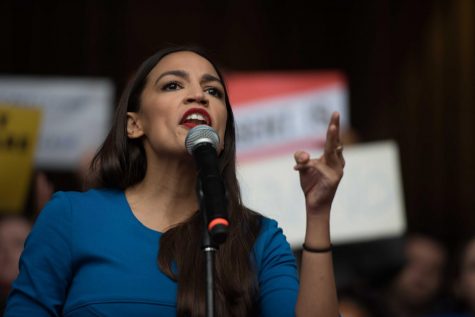 "Hey all, note for transparency: [yesterday] I quote-tweeted someone noting that we pay interns a living wage," Ocasio-Cortez wrote Saturday. "It has since been brought to my [attention] that multiple survivors are speaking up about this individual. My heart breaks for them, and I am deleting the quote tweet in solidarity."
The accusations come amid a far-reaching review of the college's Title IX policies by a presidential working group that has been criticized by student activists. The group was convened after an unknown number of students publicly accused 12 of their peers of sexual misconduct by listing their names on the side of Boylston Street scaffolding in April 2019.
A second committee is working to change the college's sexual misconduct policy by mid-August to comply with the Department of Education's new Title IX guidelines. 
Clarification: A previous version of this story said "almost a dozen people identified Davis as a serial abuser." This has been updated to include the fact that these are allegations and have not been confirmed by law enforcement or the Emerson College Title IX office. 
Leave a Comment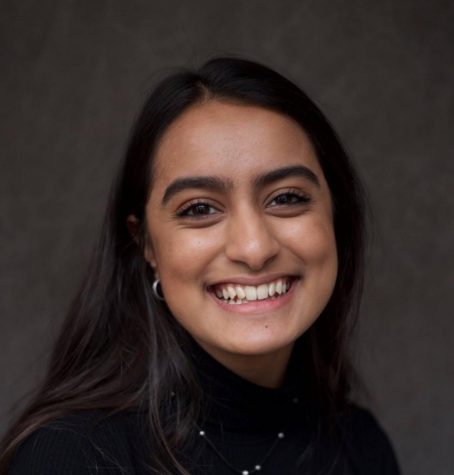 Diti Kohli, Print Designer
Diti Kohli graduated in 2022. She previously served as The Beacon's Editor-in-Chief, and later helped put together the paper's weekly print product. Kohli also serves as a digital producer at The Boston Globe and spends her free time watching Bollywood movies or making chili.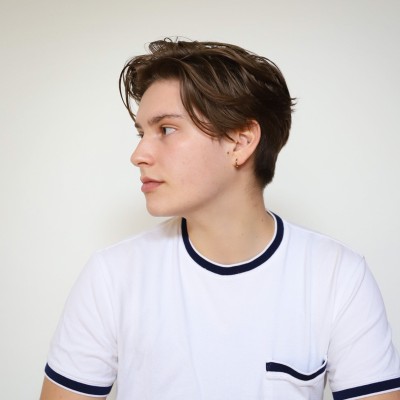 Parker Purifoy, Emerson '21
Parker served as Managing Editor, News Editor, and Senior Reporter at The Beacon. They graduated from the college with a journalism degree in December 2020. Parker is currently an Associate Reporter with Bloomberg Law. Based in Washington, DC, Parker previously worked for Law360, The Associated Press, and the Boston Globe.