College officials apologize for earlier statement on sexual misconduct, lay out steps for further accountability
College officials apologized for a previous statement on sexual misconduct allegations after students and alums heavily criticized it and vowed to hold themselves accountable when addressing issues of sexual assault on campus in a letter Friday. 
The letter, signed by President M. Lee Pelton, Vice President for Equity and Social Justice Sylvia Spears, and Vice President and Dean of Campus Life James Hoppe, included plans to increase transparency within the college. 
The college will begin publicizing an annual summary of sexual misconduct reports along with their outcomes, the letter states. They also plan to launch a website showing the evolution of the college's sexual misconduct policy and release educational resources about federal laws pertaining to campus policies. It did not say when any of these measures would be implemented.
The college's previous statement regarding sexual misconduct made vague assurances that all reports of sexual misconduct are investigated fully and pointed to the Title IX working group, which has been widely criticized by student advocates, as a sign of change. The statement ignited anger and frustration among students and alum who said the statement did not go far enough to address allegations that the college does not handle sexual misconduct cases properly.
The two statements from the administration come on the heels of multiple alumni stepping forward on social media to accuse Jackson Davis '17 of sexual misconduct. Davis was suspended from his job at NowThis News over the weekend while they investigate the allegations. 
Davis told The Beacon he will not speak to the allegations publicly until NowThis closes its investigation. 
Emerson Alums Against Abuse, an alum advocacy organization, denounced Tuesday's statement in a message posted to Twitter. 
"The statement does nothing to address what students actually experienced and trusted the college to act on," the organization said. "The Emerson administration has failed students and helped perpetuate trauma."
In Friday's letter officials said they understand that actionable change is the only way to show their commitment to student safety. 
"Our campus must be a safe place for survivors to come forward and seek justice," they said. "We are working to learn, evolve, and make it so."
EAAA could not immediately be reached to comment on Friday's letter. 
The outpouring of allegations comes during an internal review of the college's Title IX and sexual misconduct policies by a working group. The group and its drafted report faced criticism over the summer from several prominent student advocates and from administrators in the Title IX Office, the Healing and Advocacy Collective, and the Social Justice Center. The group is scheduled to turn their final report with recommendations over to Pelton during the fall semester.
Leave a Comment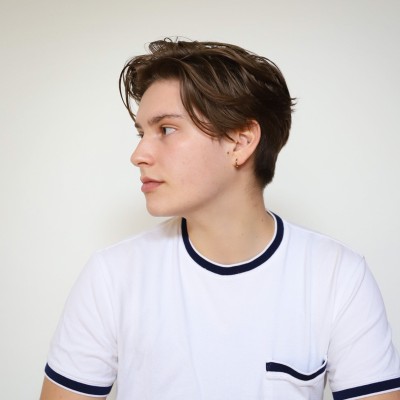 Parker Purifoy, Emerson '21
Parker served as Managing Editor, News Editor, and Senior Reporter at The Beacon. They graduated from the college with a journalism degree in December 2020. Parker is currently an Associate Reporter with Bloomberg Law. Based in Washington, DC, Parker previously worked for Law360, The Associated Press, and the Boston Globe.