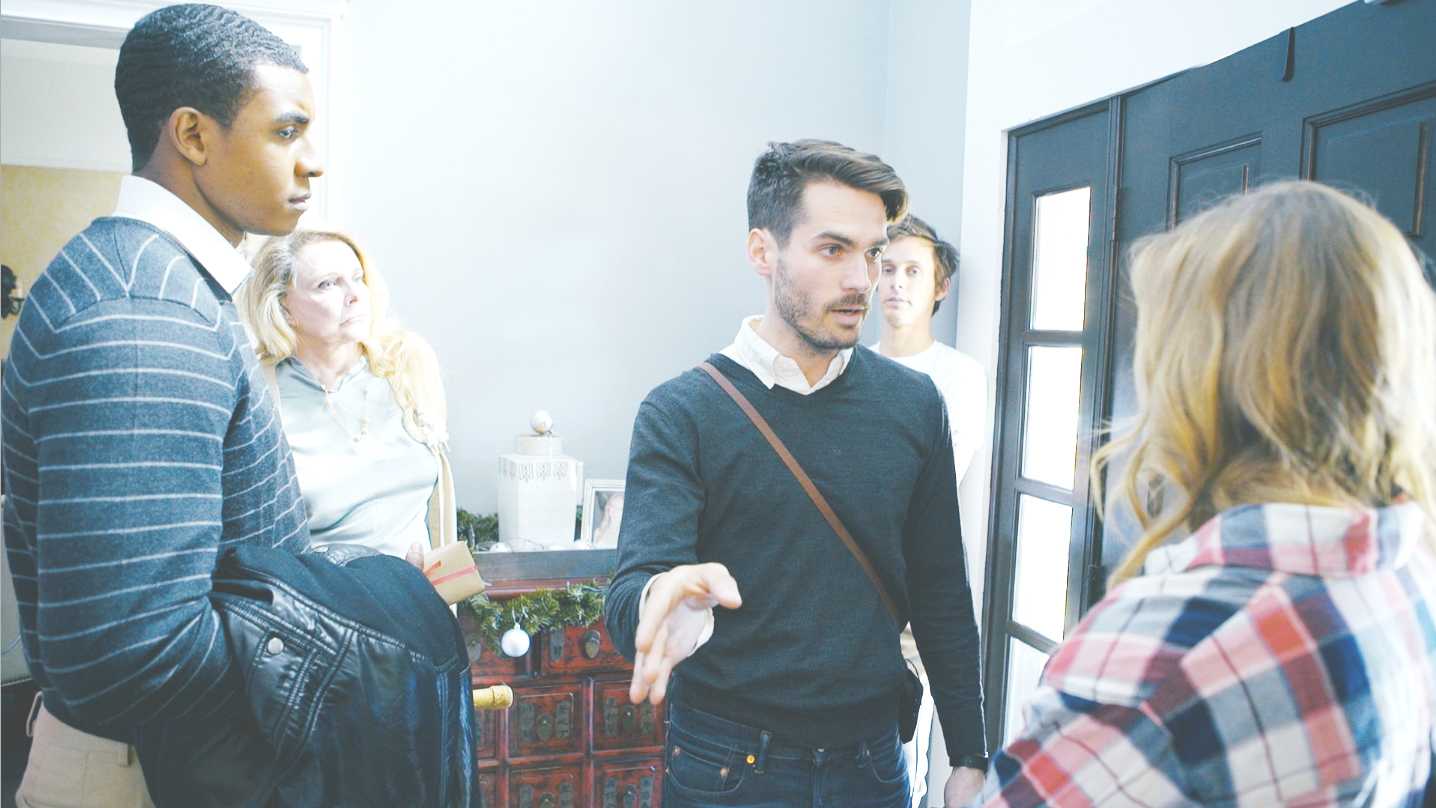 Jim Cummings' '09 Thunder Road began as lines of dialogue recorded on the Voice Memos app during his daily commute. Last year, it won the Short Film Grand Jury Prize at Sundance Film Festival, and now Cummings is adapting it into a feature film.
Two weeks ago, Cummings, 30, launched a Kickstarter campaign to produce the full movie. He reached his goal of $10,000 in seven hours. The amount raised has nearly tripled and the page is active until Oct. 11.
Cummings, a visual and media arts graduate, wrote and directed the short. He stars in the lead role as Jimmy Arnaud, a Los Angeles police officer. In the 13 minute film, all shot in one take, Jimmy fights back tears while giving an emotional yet humorous eulogy at his mother's funeral. It culminates in a spirited, if inappropriate, song-and-dance performance to Bruce Springsteen's "Thunder Road," the song his mother used to sing to him at bedtime.
The short combines comedy and heartfelt emotion, two things that Cummings said he knew he needed to balance in order for the film to work.
"[Thunder Road] had to be funny throughout but also heartbreaking." Cummings said. "By doing that, you create a Pixar-like tone that brings the audience in."
The feature film will focus on Officer Arnaud as a single father raising his daughter as an ode to his mother. The short will be the film's opening scene. Production starts Nov. 5 in Austin, Texas. Cummings said Thunder Road is set to be completed by January 2018 to meet the deadlines of spring and summer film festivals like Sundance, South by Southwest, and Cannes.
On top of receiving the Grand Jury Prize at Sundance, the festival said the short is "a masterpiece of writing, directing, and acting." The film was also crowned Staff Pick on Vimeo, won awards from 12 other film festivals, and was named one of the best short films ever made by Indiewire.
The purpose of the Kickstarter is to raise initial funds for pre-production and hire people for production-level positions. The pre-production aspects include location scouting, casting, and production design.
"I want to create an opportunity for people to come in and do what I did starting out as a producer." Thompson said. "My goal is to help people make their visions come true."
Danny Madden '09 was the sound designer for the Thunder Road short. Madden has been a friend of Cummings since their freshman year of college. They first started working together as members of Latent Image, a former Emerson film magazine that put on a yearly festival. Now they collaborate in Ornana, Madden's film collective on Vimeo that he created in high school.
Madden said the success of Thunder Road is a great lesson for up-and-coming filmmakers.
"It's something that Jim poured his heart and soul into," Madden said. "It came straight from the heart, and he wanted to do it in the most raw and painstaking way in one take."
Dustin Hahn, a 2009 graduate of the College of Santa Fe, met Cummings at the Los Angeles Comedy Shorts Festival, an event showcasing comedic filmmakers, screenwriters, and their projects. Hahn worked on Thunder Road and acted in the film.
"On set I worked as a production assistant," Hahn said. "I saw firsthand how much passion Jim had for the overall project."
Cummings attributed his success to his dedication and perseverance, and encouraged Emerson students to have the same level of grit.
"Keep doing the things that interest you, and never give up on any project," Cummings said. "Keep making movies and don't listen to anyone who says you can't do something."