Balanced scoring leads Lions to first victory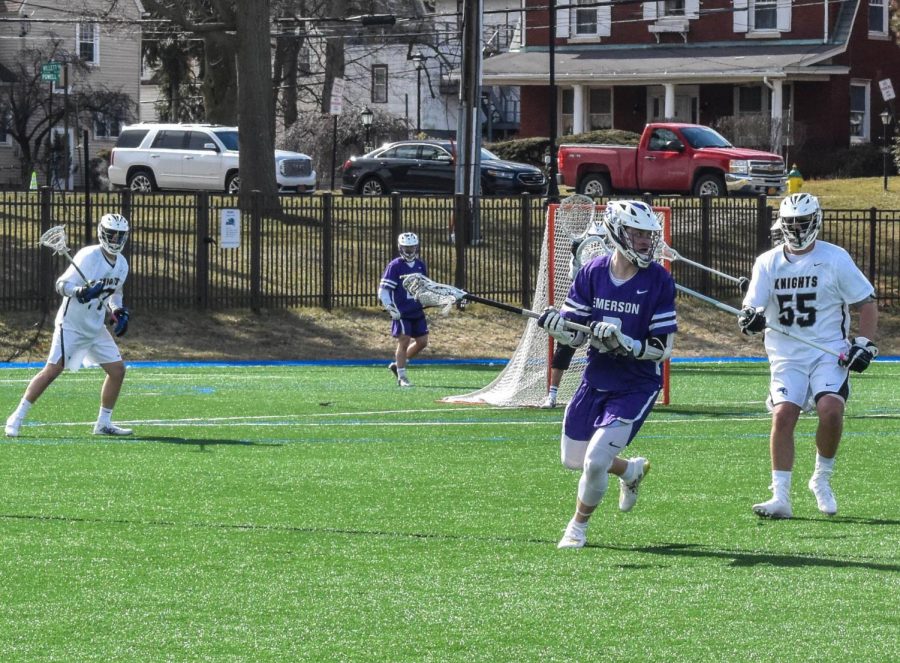 By Alberto Gilman, Staff Writer
March 1, 2020
The men's lacrosse team's weekend road trip ended with an 8-4 victory over Mount Saint Mary College, marking its first victory of the season. 
Senior attack Austin Franklin, sophomore midfielder Skyler Celotto, and sophomore attack Hunter Gervais all scored twice in this match. Sophomore goalie Malcolm McGrath recorded eight saves for the Lions. 
The Lions scored three goals in the first quarter, holding the Knights to one. In the second quarter, the Lions scored three more goals, again holding the Knights to one. 
After halftime, the Lions and Knights picked up two goals each. The fourth quarter ended scoreless. 
Celotto said the team entered Saturday's match prepared.
We choose information accessibility
News and the truth are under constant attack in our current moment, just when they are needed the most. The Beacon's quality, fact-based accounting of historic events has never mattered more, and our editorial independence is of paramount importance. We believe journalism is a public good that should be available to all regardless of one's ability to pay for it. But we can not continue to do this without you. Every little bit, whether big or small, helps fund our vital work — now and in the future.
"We watched film the day before, like we do before every game," Celotto said in a post-game interview. "We were just looking for the win, doing everything we can on our side."
Junior defenseman Jiwon Kim said he helped bring the defense together, maintaining a winning focus.
"It's really just being accountable on each other and building upon what we do right," Kim said in a post-game interview. "What we did well today was communicating and listening to each other."
Kim said the role of mentor is important to maintain, as he is now the oldest defenseman on the Lions roster. 
"There's definitely an added responsibility," Kim said. "The responsibility to just build upon what the old guys left behind."
The Lions' next match takes place Mar. 4 at noon against Widener University in Pennsylvania.