College announces decision to cancel fall sports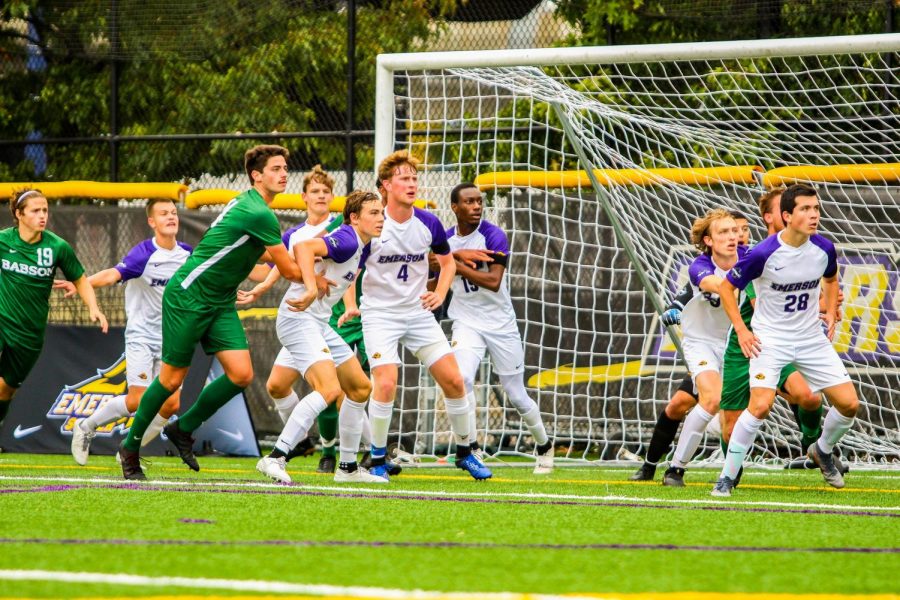 The college announced its decision Tuesday afternoon to cancel all competitive sporting events for the fall 2020 athletic season due to the COVID-19 pandemic, according to an announcement from Vice President and Dean of Campus Life Jim Hoppe and Associate Dean and Director of Athletics Patricia Nicol.
The cancellation impacts a total of seven teams: men's and women's soccer, men's and women's tennis, men's and women's cross country, and women's volleyball.
The college previously canceled the spring 2020 athletic season due to the outbreak of COVID-19 in March.
The college came to the conclusion that, in order to keep the Emerson community safe and healthy, they have to join with the other colleges in the New England Women's and Men's Athletic Conference and other schools across the state in canceling athletic competition.  
Mount Holyoke College announced the cancellation of it sports on July 1, while other 
We choose information accessibility
News and the truth are under constant attack in our current moment, just when they are needed the most. The Beacon's quality, fact-based accounting of historic events has never mattered more, and our editorial independence is of paramount importance. We believe journalism is a public good that should be available to all regardless of one's ability to pay for it. But we can not continue to do this without you. Every little bit, whether big or small, helps fund our vital work — now and in the future.
NEWMAC members Wellesley College and the Massachusetts Institute of Technology announced the cancellation of their fall sports on June 30 and July 7 respectively. 
The Patriot League, the Division-I athletic conference Boston University competes in, announced Monday that they would also be canceling fall sports. 
"Although this was a very difficult decision, the health, safety, and wellbeing of our students will always be paramount," Hoppe and Nicol wrote in the announcement. 
The college has not made any decisions regarding the winter and spring sports seasons, according to the announcement.
"We realize this is devastating news not only for our athletes who participate in men and women's soccer, women's volleyball, men's and women's tennis, and men's and women's cross country, but also for the community who watch, cheer, and follow the successes of these teams," Hoppe and Nicol wrote in the announcement.
Lara Hill, Deputy Sports Editor
Lara Hill is a junior Sports Communication major with a double minor in Public Relations and Marketing Communications from Groton, Massachusetts. She has contributed to The Beacon for the last three semesters...
Emily Cardona, Deputy Sports Editor
Emily Cardona is a junior journalism major with a minor in environmental studies. Her hometown is Mooresville, North Carolina, a southern town forty-five minutes away from the Charlotte Metro area. She...