College announces decision to cancel fall sports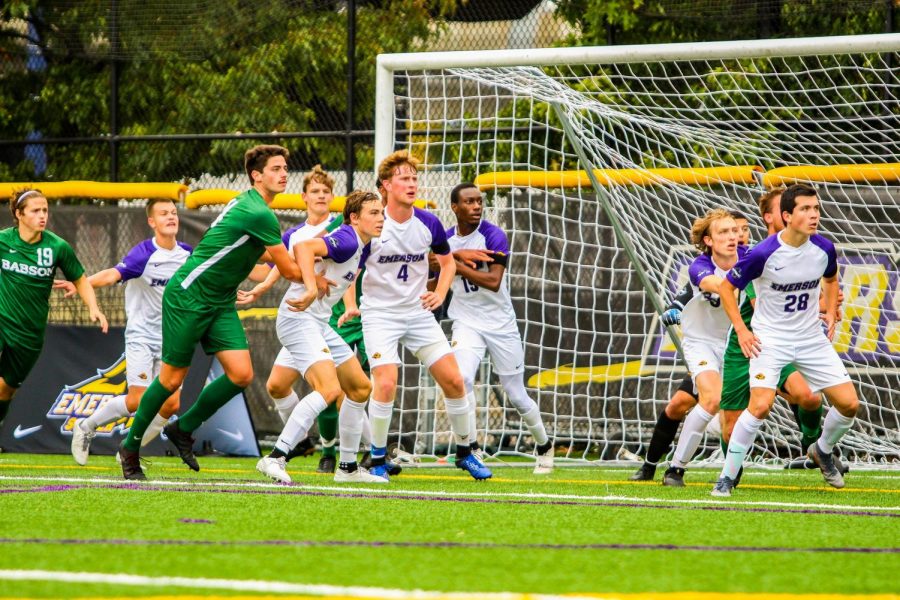 The college announced its decision Tuesday afternoon to cancel all competitive sporting events for the fall 2020 athletic season due to the COVID-19 pandemic, according to an announcement from Vice President and Dean of Campus Life Jim Hoppe and Associate Dean and Director of Athletics Patricia Nicol.
The cancellation impacts a total of seven teams: men's and women's soccer, men's and women's tennis, men's and women's cross country, and women's volleyball.
The college previously canceled the spring 2020 athletic season due to the outbreak of COVID-19 in March.
The college came to the conclusion that, in order to keep the Emerson community safe and healthy, they have to join with the other colleges in the New England Women's and Men's Athletic Conference and other schools across the state in canceling athletic competition.  
Mount Holyoke College announced the cancellation of it sports on July 1, while other 
We stand for community, fact-based journalism. What do you stand for?
Some things in life are essential; they touch us every single day. Good journalism is one of those things. It keeps us in the know as we hurry through our busy lives.
NEWMAC members Wellesley College and the Massachusetts Institute of Technology announced the cancellation of their fall sports on June 30 and July 7 respectively. 
The Patriot League, the Division-I athletic conference Boston University competes in, announced Monday that they would also be canceling fall sports. 
"Although this was a very difficult decision, the health, safety, and wellbeing of our students will always be paramount," Hoppe and Nicol wrote in the announcement. 
The college has not made any decisions regarding the winter and spring sports seasons, according to the announcement.
"We realize this is devastating news not only for our athletes who participate in men and women's soccer, women's volleyball, men's and women's tennis, and men's and women's cross country, but also for the community who watch, cheer, and follow the successes of these teams," Hoppe and Nicol wrote in the announcement.