Lions wrap up nationwide spring break competitions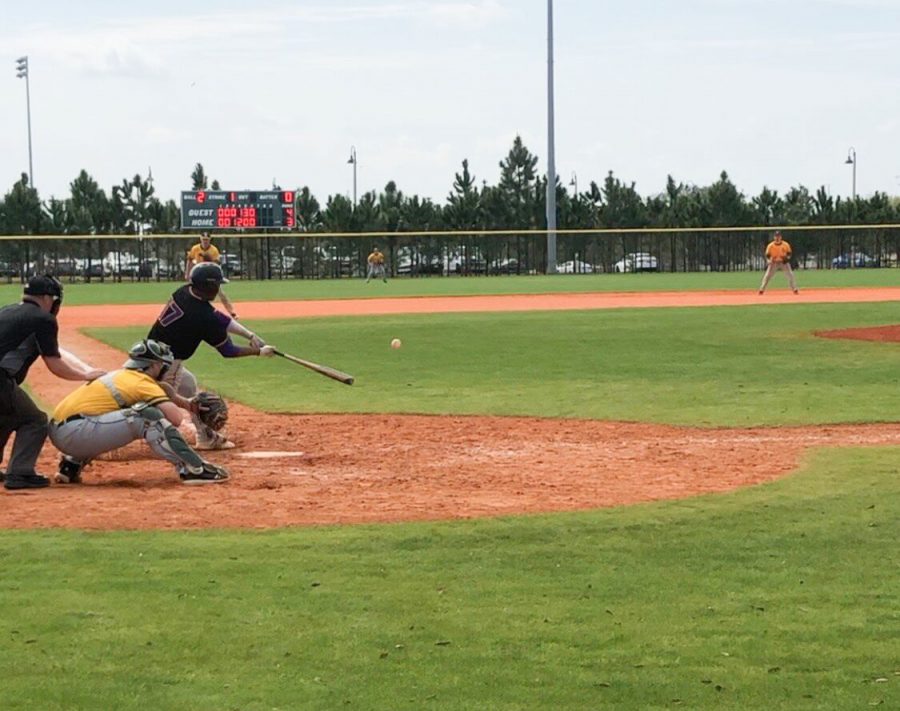 By Emily Cardona, Deputy Sports Editor
March 11, 2020
Emerson's spring sports teams traveled across the country for their 2020 spring break trips, playing 29 games in five states. 
The baseball team, men's and women's tennis team, and women's lacrosse team all traveled to Florida for their spring break trips. Softball went to Tucson, Arizona and the men's lacrosse team took a road trip along the east coast. 
The men's lacrosse team started its road trip on Feb. 29. They journeyed to Newburgh, New York, for its first game against Mount Saint Mary College. The Lions left for Newburgh on Feb. 29 and won their first matchup of the season 8-4. 
On March 1, the team planned to visit the 9/11 Memorial in New York City. The Lions learned more about Welles Crowther, a former Boston College lacrosse player, who saved dozens of lives before dying during the terrorist attack of Sept. 11, 2001. 
"We got to learn more about his story and more about 9/11 which was a very neat experience for the team," senior captain and attack Austin Franklin said in an interview with The Beacon.  
We choose information accessibility
News and the truth are under constant attack in our current moment, just when they are needed the most. The Beacon's quality, fact-based accounting of historic events has never mattered more, and our editorial independence is of paramount importance. We believe journalism is a public good that should be available to all regardless of one's ability to pay for it. But we can not continue to do this without you. Every little bit, whether big or small, helps fund our vital work — now and in the future.
On March 2, the team continued its road trip to Collegeville, Pennsylvania, to play against Widener University later in the week. After practice, the team spent the rest of the day exploring downtown Philadelphia, Pennsylvania. 
"I think everyone got cheesesteaks, they were really good, probably the best cheesesteaks that I ever had," Franklin said. "We also got to see the place where the Declaration of Independence was signed and the Liberty Bell."
On March 3, Franklin said that the team visited the Philadelphia Museum of Art.
"We got to run up the 'Rocky Steps' which was a big highlight for everybody," Franklin said. 
Head lacrosse coach Matthew Colombini said he wanted the trip to encourage team bonding and help start the spring season against a tough opponent. On March 4, the Lions lost 17-7 against Widener University at University of Pennsylvania.
"Widener University is a really good opponent, and it's really good for the team to play against a very competitive team," Colombini said in a phone interview with The Beacon. "Off the field, it's great time for everyone to get to know each other." 
On March 1, the women's lacrosse team flew to Clearwater, Florida. The team lost its first game by a score of 23-5 against John Carroll University. The following two days, the team practiced at Phillip Jones Stadium and Water Campbell Field. On March 5, the team flew back to Boston. 
"John Carroll was a good team, and they challenged us a lot," Koffman said in a phone interview with The Beacon. "Watching the film afterward, and playing a team that is higher in level, helps us see where we can grow in certain areas."
Senior captain and midfielder Jenna Tomsky said the team used the spring break trip as an opportunity to relax and tan on the beach.
"Off the field, we really just bonded doing beach activities," Tomsky said in a phone interview with The Beacon. "We had a corn hole tournament, and we just got to chill out and hang with each other in the hotel rooms, we were working on that team chemistry that would transfer on the field." 
Head coach Jessie Koffman said the spring break trip helped create a better team bonding environment.
"Spring training is a time to go to warmer weather and to play some games, but it is also a time for team bonding and to build a team's cohesiveness," Koffman said in an interview with The Beacon. "Because when the team is closer off the field, they will be closer on the field."
The women's lacrosse team planned to play two games at Clearwater, however, its last game on March 7 resulted in a delay. Koffman said she doesn't know why the other team postponed the game, and the team cut its trip short and flew back on March 5.
The baseball team traveled to Orlando, Florida, to compete in the Russmatt Baseball Tournament on March 1. The Lions played six games in total during its spring break trip. 
Head coach Nicholas Vennochi said the trip allowed the Lions to start the season in warmer weather and play against teams they do not normally face. 
"Being from New England, we have to worry about the weather and we wanted to start the season off in a place we usually don't play in," Vennochi said in a phone interview with The Beacon. "The trip created the opportunity for everyone to come together because everyone is stuck with each other for a week."
Vennochi said the baseball team learned a lot over the six games they played.  
"We just wanted to start the season with being together and playing baseball," Vennochi said. "Overall the team had a good time before the conference begins."
Both the men's and women's tennis teams flew to Orlando, Florida, on Feb. 29  to participate in the Spring Sports Orlando, Florida program. Colleges nationwide can register and pay to get in contact with various teams and schedule matches with each other. Head coach Aaron Begeron said the company provides locations for the matches and hotels. The tennis teams played five matches during the trip.
"The key component for us was bonding," Begeron said in a phone interview with The Beacon. "We wanted the team to spend time with each other and get to know each other a lot better. In a competitive standpoint this time is great for the team to progress throughout the week of matches."
Begeron said the tennis teams do not get much time to work on team chemistry since they travel off campus to practice, and he wanted the trip to be an opportunity for the teams to bond. 
"We had team dinners, and we had a couple of off days, so a few of the kids went to Universal," Bergeron said. "We wanted to get more unity as a group from this trip."
The softball team flew to Tucson, Arizona, on Feb. 29. The Lions planned to play 10 games during their spring break trip, that's two games per day. The Lions last game on March 8 got cancelled, and they returned to Boston on March 9.
Sophomore outfielder and infielder Mary Kuczkowski said the team participated in several group dinners. 
"One of the restaurants that we went to had a patio area where you could play corn hole and ping pong," Kuczkowski said in an interview with The Beacon. "It was really fun because we did a lot of team bonding." 
Due to the tight game schedule on March 5, the team got an off day to do any activity. Kuczkowski said she hiked at the Santa Catalina Mountains mountains with her father. 
"Most of our families flew in with us, so on Wednesday the team split up with our families and did different things," Kuczkowsi said. "Some girls went horseback riding in the desert, others went shopping, or to the zoo. Some people went to Tombstone." 
Kuczkowski said the team learned a lot from play in Arizona and became more productive on offense. 
"It was definitely a learning experience because we had tough competition and these teams have the benefit of being able to practice and play outdoors," Kuczkowski said. "Learning to work as a team was the biggest thing especially because playing outdoors is a different experience." 
The softball team left Aroniza with an 0-9 record, and Kuczkowski said her favorite part of the trip was playing against competitive teams. 
"If you look at our record coming back you might not feel incriedable about it, but I think that taught us to be resilient in a way," Kuczkoski said. "We played teams that had a rogester twice the size of us and being able to compete with them was fun." 
Emily Cardona, Deputy Sports Editor
Emily Cardona is a junior journalism major with a minor in environmental studies. Her hometown is Mooresville, North Carolina, a southern town forty-five minutes away from the Charlotte Metro area. She...