Marine Corps reservist charged in death of Emerson student Daniel Hollis
A reservist in the Marine Corps has been charged in the death of Daniel Hollis, an Emerson student who died in fall 2019 after an altercation outside a Brighton house party. 
The man, identified as Lance Corporal Samuel Boris London, has been charged with one count of murder with intent to kill or inflict great bodily harm, one count of voluntary manslaughter, one count of involuntary manslaughter, two counts of assault consummated by a battery, and wrongful use of a controlled substance, according to a statement from the Daniel Hollis Foundation. 
A group of college-age men confronted Hollis, who was a sophomore, and his friends as they were leaving the party in the early morning hours of Sept. 28, 2019. Hollis was pushed and hit his head on the cement, suffering extensive brain injuries. Despite successful surgery immediately following the incident, doctors said Hollis would not recover. He died four days later on Oct. 2.
The Marine Corps identified London as a suspect in the initial investigation, led by the Suffolk County District Attorney, in November 2019 and were in the process of removing him from service so he could face potential charges. A grand jury declined to charge London following a five-month investigation by the DA's office and Boston Police Department. 
The Naval Criminal Investigative Service took over the case in June and officially charged London on Sunday.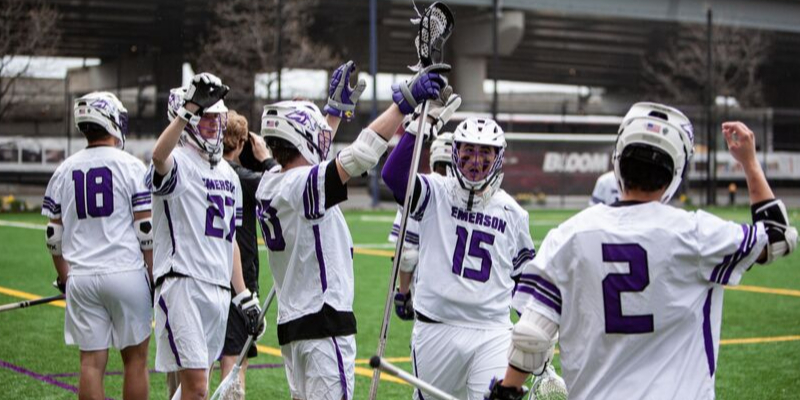 "It has been almost 14 months since Dan was attacked outside of his friend's apartment," the foundation's statement reads. "We miss him every minute of every day. We know his loss is felt far beyond our immediate family and while nothing will bring him back, there is no longer the frustration and despair that the accused would not be called to account for their actions. It may be later than we had hoped, but the justice system is at work."
Hollis, a marketing communications major, was a goalkeeper for the college's lacrosse team. 
Those that knew him remembered Hollis for his kindness, humor, and positive attitude.
Men's Lacrosse Coach Matthew Colombini told The Beacon last year that Hollis always showed up to practice with a smile on his face. 
"He just had a great personality, great energy," Colombini said in an interview. "He was smiling the whole time, he asked a bunch of great questions. He was just excited about the school, and lacrosse, and was just very outgoing."
Hollis' family launched the Daniel J. Hollis Foundation after his death. The foundation seeks to provide scholarships and learning experiences for the community.
The college released a statement noting the ongoing nature of the investigation.
"The Emerson College community continues to mourn the loss of Daniel Hollis '22 who died tragically in the Fall of 2019," the statement reads. "Our thoughts and prayers are with the Hollis family as they continue to seek justice and closure following his death.
UPDATED 8:37 p.m. This story was updated to include a statement from Emerson College 
This is a developing story. Check back for more updates. 
Tomás González, Andrew Brinker, Diti Kohli, Dylan Rossiter, and Belén Dumont contributed reporting.