Marine reservist found guilty of manslaughter in death of Emerson student Daniel Hollis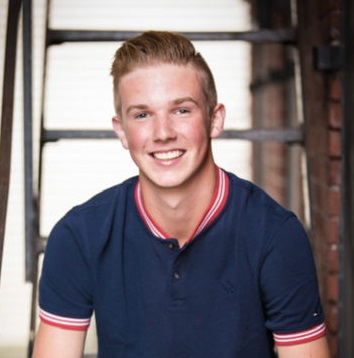 Marine Corps Lance Corporal Samuel Boris London was found guilty of manslaughter in the death of then-Emerson sophomore Daniel Hollis, by court-martial on Friday, and now faces over five years in a military prison.
The Navy-Marine Corps Trial Judiciary in the Northern Circuit convicted London of involuntary manslaughter—a violation of the Uniform Code of Military Justice—after seven days of testimony and five hours of jury deliberation. In addition to his 65 month prison sentence, London was reduced in rank to E-1 Private First Class; simultaneously, he was dishonorably discharged from the Marine Corps, losing all pay and benefits, according to the Marine Corps Times.
"Justice #7years," the Daniel J. Hollis Foundation, set up by Hollis's family in the wake of his death, said in a tweet.
The Public Affairs Office of Marine Corps Base Quantico did not respond to multiple requests for comment.
In fall 2019, London served as a reservist with the 25th Marine Regiment, based out of Fort Devens, MA. He was on pre-deployment leave on Sept. 28, 2019, when an altercation at an Allston houseparty caused London to push Hollis to the ground, leaving the Emerson student with severe brain injuries; despite a successful surgery, Hollis died four days later.
The court-martial decision comes after a Suffolk County grand jury declined to indict London for criminal homicide charges last February, causing outcry from the foundation.
London, who has spent the last 18 months incarcerated, will begin the rest of his sentence immediately.
Hollis, who majored in marketing communications and played goalie for Emerson's lacrosse team before his death, was remembered by his peers and professors as an upbeat and positive personality, "always trying to make [people] laugh."
CORRECTION 6/21: A previous version of this story incorrectly stated London's prison sentence to be seven years, instead of 65 months with 18 months time served. The Beacon regrets this error.