Boston Police treating sophomore's death a homicide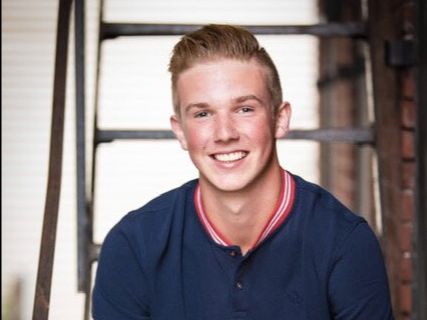 By Chris Van Buskirk
October 3, 2019
Update 10/3/19: Boston Police are investigating the death of Daniel Hollis as a homicide.
Update 10/3/19: Boston Police identified Daniel Hollis as the victim in an assault and battery Saturday. 
Boston Police are investigating the death of Daniel Hollis as a homicide and urged community members to contact the department with any information.
"Community members wishing to assist this investigation anonymously can do so by calling the CrimeStoppers Tip Line at 1 (800) 494-TIPS or by texting the word 'TIP' to CRIME (27463)," a statement from the department read. "The Boston Police Department will stringently guard and protect the identities of all those who wish to help this investigation in an anonymous manner."
Boston Police identified Hollis, 19,  as the victim of an assault and battery in the area of 15 Park Vale Ave. at 1:30 a.m. Saturday, the release read. Upon arrival, officers found a male victim unconscious and suffering from head injuries.
We choose information accessibility
News and the truth are under constant attack in our current moment, just when they are needed the most. The Beacon's quality, fact-based accounting of historic events has never mattered more, and our editorial independence is of paramount importance. We believe journalism is a public good that should be available to all regardless of one's ability to pay for it. But we can not continue to do this without you. Every little bit, whether big or small, helps fund our vital work — now and in the future.
Hollis died on Wednesday at 5:32 p.m. after the Saturday confrontation with a group of college-aged men sent him to an area hospital with life-threatening injuries to his head. 
A spokesperson for the Suffolk County District Attorney previously told The Beacon their office is working closely with BPD as the investigation continues. 
The college hosted a community vigil in the Semel Theatre Thursday with Rev. Avis Rogers and President Lee Pelton.
"The College plans to hold a celebration of Dan's life in the coming weeks, the details of which will be shared as soon as they become available," Pelton wrote in an email to the community on Wednesday.
Chris Van Buskirk,
Chris Van Buskirk is originally from Buenos Aires, Argentina, but was raised in Dallas, Texas. He served as Editor-in-Chief of The Beacon from July 2019 to July 2020.

Email: [email protected]
Tweets...