Tennis defeated in Orlando matchups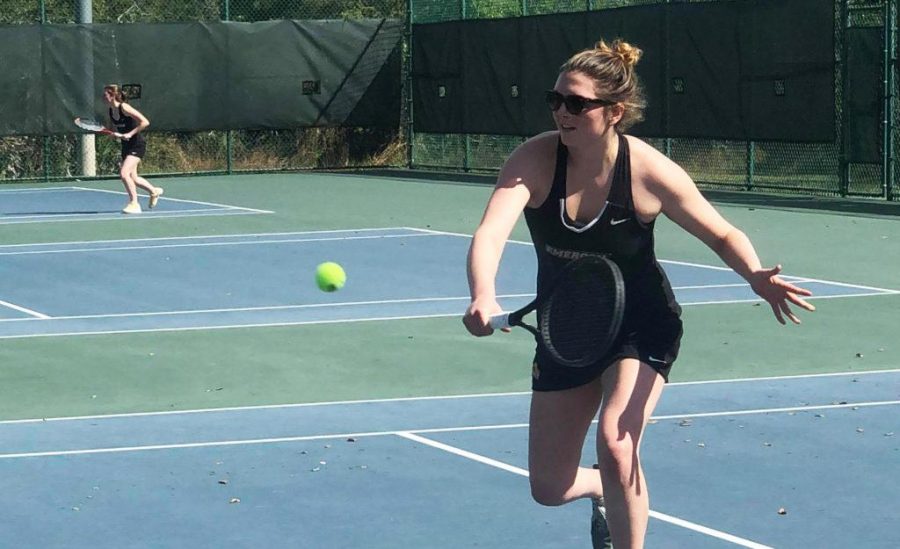 By Megan MacLaren
March 5, 2020
The men's and women's tennis teams fell to North Central College by scores of 6-3 and 8-1 respectively.
The Cardinals took the men's doubles matches by a score of 2-1. Sophomores Bass Lin and Maximo Lawlor earned the Lions' only win by a score of 8-6.
Lin won one point for the Lions in singles play, defeating freshman Guillermo Gonzales in two sets. Freshman Alexander Laugier Naim earned the third and final point of the match for the Lions. Max Chalik came the closest to another Lions' point, but he lost in three sets. The Lions did not earn another singles point.
The men's team is now 2-1 during its spring break trip.
The Cardinals swept the women's team in doubles play, entering singles play with a 3-0 lead.
We choose information accessibility
News and the truth are under constant attack in our current moment, just when they are needed the most. The Beacon's quality, fact-based accounting of historic events has never mattered more, and our editorial independence is of paramount importance. We believe journalism is a public good that should be available to all regardless of one's ability to pay for it. But we can not continue to do this without you. Every little bit, whether big or small, helps fund our vital work — now and in the future.
The Lions did not overcome the deficit, and their only win came from sophomore Thea Nagle who defeated junior Morgan House in two sets.
The men's team will face the University of Charleston at 11:30 a.m. on March 5 for its last game in Orlando, Florida. The women's team will face the University of Massachusetts Boston on March 22 at a time to be announced.