Emerson discloses bulk safety supply purchases, faculty and staff testing details
Emerson has purchased personal protective equipment and safety supplies in bulk for the coming semester, officials announced Monday afternoon.
Included in those purchases are 3,300 face coverings, including 1,300 KN-95 respirators, in order to supply two reusable masks to every person that arrives on campus in late August, Associate Vice President of Campus Life Erik Muurisepp said in an email sent to faculty and staff. In addition, the college bought 100 gallons of hand sanitizer, 320 hand sanitizer dispensers, and 200 containers of disinfecting wipes along with 6000 disposable gloves, 200 face shields, 150 safety goggles, and 100 disposable gowns.
The college also installed 200 plexiglass "installs" intended to limit the spread of the virus through the air across campus, 300 social distancing floor decals, and 2,200 public health reminder signs for every building entrance, restroom, classroom, conference room, and elevator on campus.
Hospital-grade air filters designed for normal room capacities have been installed in all buildings.
The announcement did not detail estimated costs of the new measures, but the purchases will likely add up to thousands of dollars.
Administrators announced an expected $33 to $76 million in losses in the next fiscal year prior to the bulk purchases.
Muurisepp's announcement also detailed the college's testing plan for faculty and staff, which includes a baseline test upon arrival on campus and the ability to opt-in to regular weekly testing. Students are required to undergo weekly testing at Tufts Medical Center. 
The college plans to publish the results of community members testing, though it is not specified when, how, and what information will be made publicly available. 
The Dining Center will only be open for students in the fall, Muurisepp wrote, though several on-campus restaurants will be opening in Little Building and on Boylston St., where all community members can use EC Cash.
Leave a Comment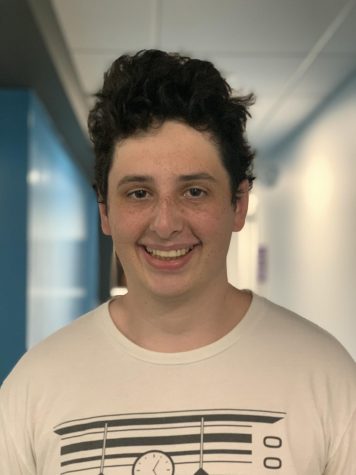 Charlie McKenna
Charlie McKenna graduated in 2022. He is from Los Angeles, CA and served as The Beacon's Editor-in-Chief during the Fall 2021 semester, overseeing all of the paper's print and digital content in addition to daily operations. He has contributed to The Beacon since the Fall 2019 semester and previously served as a Content Managing Editor, the Deputy Express Editor, and the SGA correspondent. McKenna's work has appeared in The Boston Globe and in his...