Freshman defensive specialist shines on volleyball court
Standout freshman Lauren Quan took on a larger defensive role for the women's volleyball team in the wake of a season-ending knee injury to star player Carolyn Vaimoso.
Senior captain Fara Cohen said Quan's skill and composure help fortify the back line.
"[Quan] plays dynamite defense—it's an absolute pleasure to be back there with her. She stepped into a starting role with grace and confidence," Cohen said. "She has a very calm demeanor, which is great in those pressure moments."
Quan began starting at the libero position following Vaimoso's Sept. 15 injury.

"We have had some injuries, but I feel like everyone on the team has stepped up," Quan said. "We are a strong team that is working very hard, and it's starting to pay off."  

Head coach Ben Read said Quan contributes her versatility to the team.

"Her passing, serving, and defense is something our team needs, and it was what we looked for in the recruitment process," Read said. "There's already been a huge improvement from where she's been in the preseason to where she's been this week."

Quan recorded at least 15 digs in each of the past four matches with 4.5 digs per set. The highest ratio of digs per set in the New England Women's and Men's Athletic Conference is 4.69. Read said Quan can realistically and ideally maintain a dig per set ratio of 4.0 or better for the rest of the season. 
Her 3.06 digs per set ratio this season ranks 17th in the NEWMAC, and her 190 digs on the year put her at eighth—second of all freshman in the conference.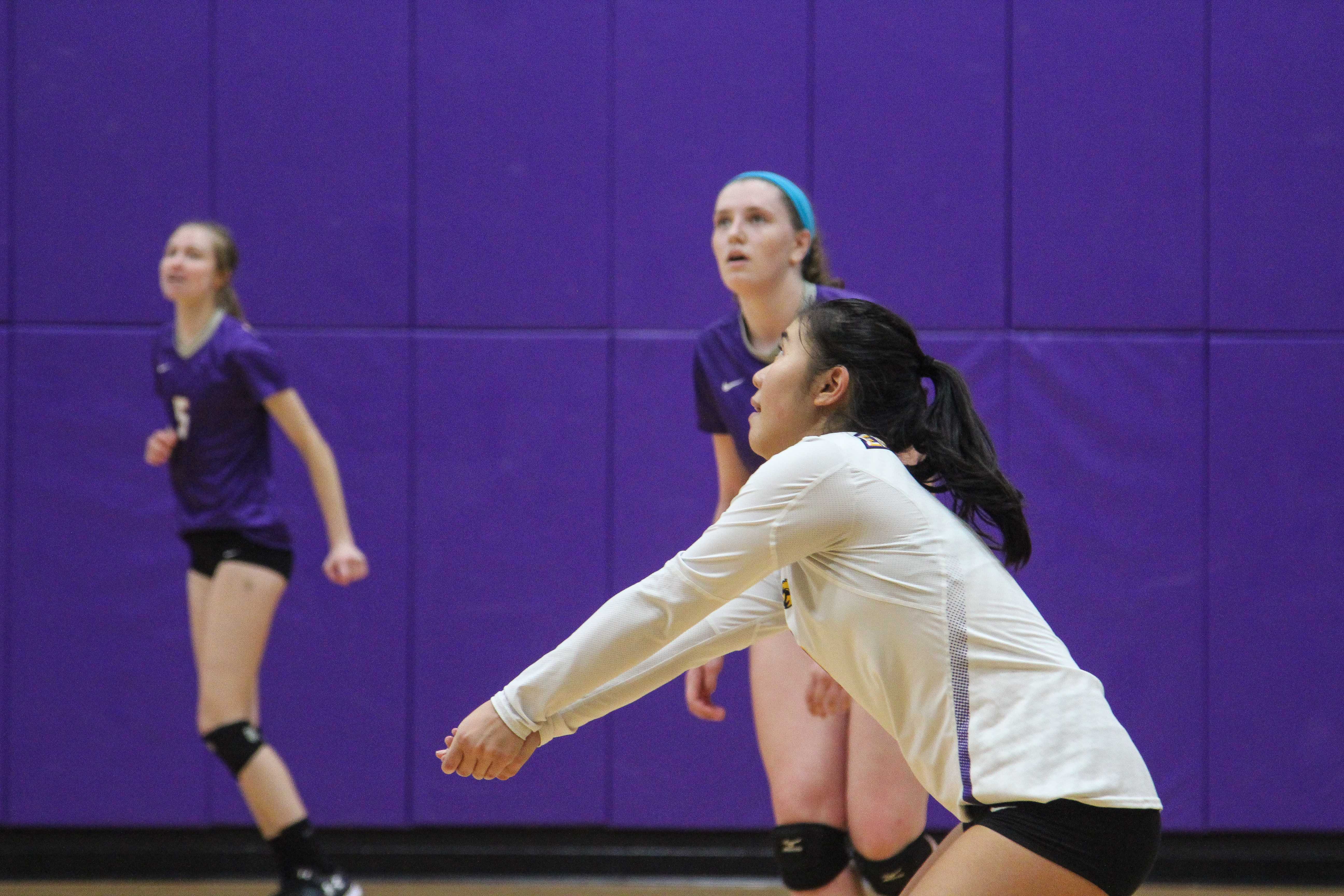 Quan said the team chemistry and atmosphere provided her with a smooth transition into college-level volleyball.

"The team has been so welcoming since the start of the season," Quan said. "It was easy to settle into my role and play comfortably because of the team support on and off the court."

Cohen said her chemistry with Quan on the court lifts the team defensively.

"I can always look over at her, and we lock eyes, and we know we can pick up the next ball that comes our way," Cohen said. "We trust each other, and that's one of the most important aspects of serving, receiving, and defending."

Quan said she owes her development, in part, to Cohen's leadership and experience on the court.

"Fara has taught me so much about staying calm and being a good leader on the court," Quan said. "She's very aggressive, hard-working, and has a strong presence on the court that I want to mimic."  
Off the court, Quan has a passion for reading. She prefers contemporary fiction like her favorite book The Catcher in the Rye. The San Diego native said she loves visiting the Boston Public Library.
As a marketing communication major, Quan said she hopes to incorporate literature into her future career by joining the marketing department for a publishing company.
"I love the opportunity to play volleyball, but I was most attracted by the impressive and unique programs that Emerson has to offer," Quan said.

Quan said she hopes the team makes playoffs, but she set individual goals as well.

"I would really love to break 300 digs on the season," Quan said. "As for my career, it would be awesome to follow in Fara's footsteps and record 1,000 digs."

Cohen said she expects Quan to play a big role in the Lions' future.

"[Quan] is a dedicated athlete—the sky's the limit for her," Cohen said. "I have no doubt that she will continue to be a defensive rock for this program for years to come."