Protesters march through Boston for second night
A peaceful protest that attracted thousands of demonstrators to Boston's Franklin Park split into multiple groups that spread around the city after dark Tuesday. Hundreds gathered outside the State House, while others surrounded Boston Police Headquarters in Roxbury. 
Protestors at one point were observed heckling a WCVB, Channel 5, photographer, and reporter in front of the State House. The group also called on members of law enforcement to take a knee with them in solitary.
Just before 9 p.m., protestors were seen marching down Boylston Street towards the college. The group then turned north on Tremont Street, before entering the Boston Common and gathering on the steps of the State House. Police secured the scene and cleared the area around Beacon Street by 11:30 p.m.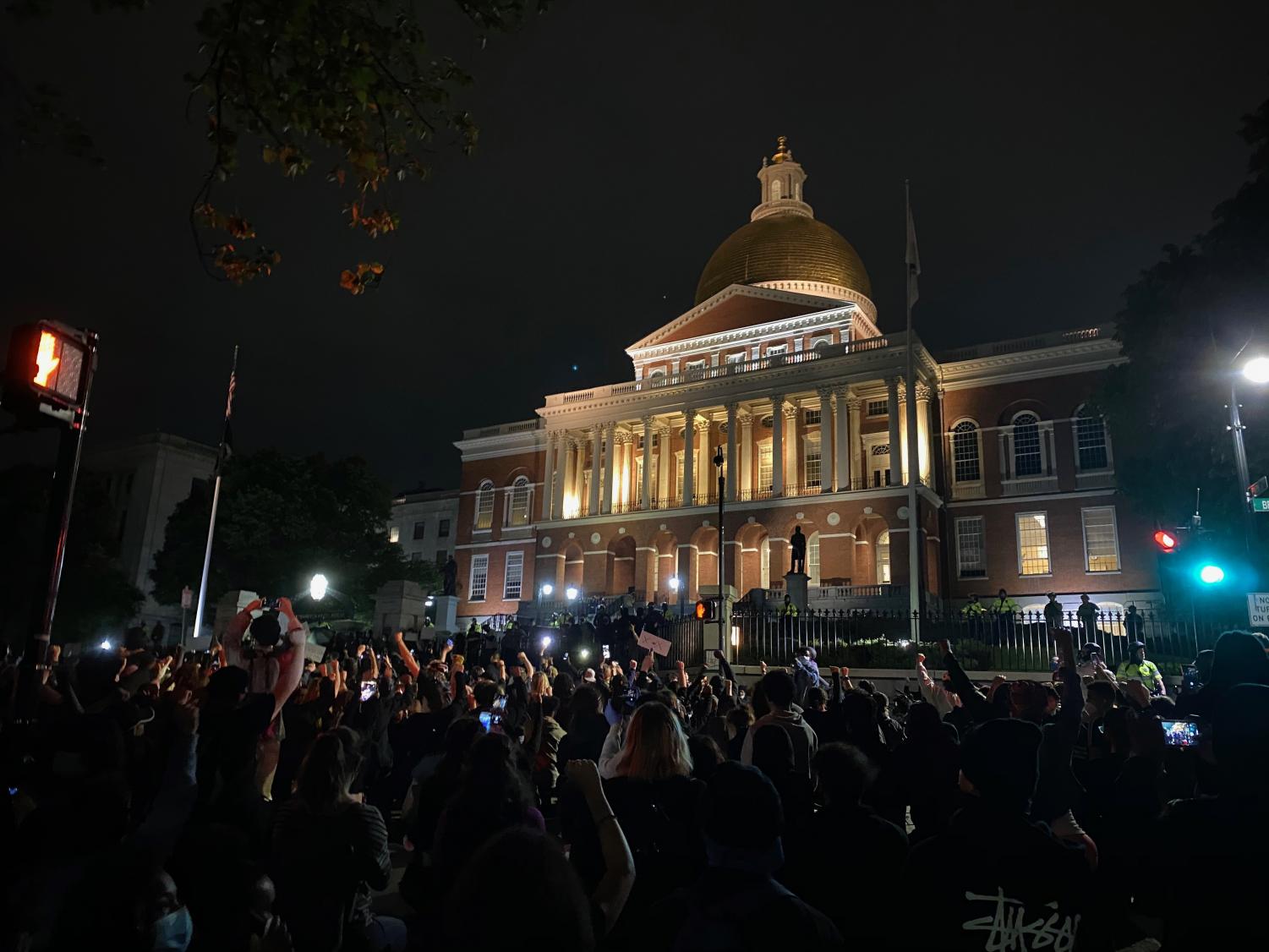 The protests follow a night of chaos and violence that turned the streets of Boston into a battle zone Sunday. Businesses were looted after their windows were smashed and a police cruiser burned on Tremont Street. Several buildings on Emerson's campus were damaged and vandalized. 
There were no visible signs of property damage as a result of Tuesday's protests in Boston. 
The MBTA suspended train service at Chinatown, Downtown Crossing, and Park Street stations for a brief time as police worked to contain crowds. Regularly scheduled service was restored by 10:45 p.m.
Protestors sing with flashlights up in front of the state house in Boston pic.twitter.com/cIH5XaWWmX

— Lizzie Heintz (@lizzieheintz) June 3, 2020
In a tweet early Wednesday morning, Boston Police announced just two arrests from the protests. A 34-year-old Weymouth man was charged with assault and battery on a Police Officer, while a 25-year-old from Boston was arrested for breaking into a commercial building.
A Massachusetts State Police spokesman could not immediately be reached to provide additional information.
Leave a Comment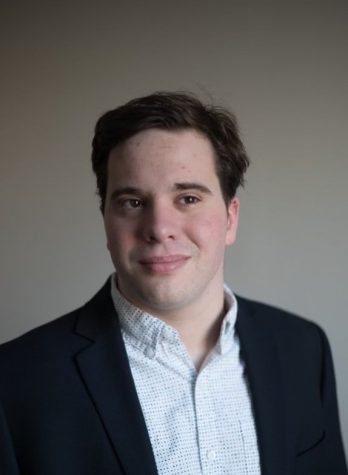 Dylan Rossiter, Emerson '21
Dylan Rossiter is the Publisher for Consumer Products at the State House News Service, where he manages advertising, events, and the company's flagship newsletter, MASSterList. He served as The Berkeley Beacon's Operations Managing Editor overseeing finance, institutional advancement, and newsroom administration from May 2019 to July 2021. He is the only known disabled managing editor in the history of The Beacon. During his first semester at Emerson,...