Local restaurants navigate reopening under lifted restrictions
The progressive relaxation of the state's coronavirus restrictions over the past several weeks cleared the way for Emerson-area restaurants to start returning to normal operations—though the shift to business-as-usual is anything but straightforward.
Restaurants in Boston are now free to operate without any percentage-based occupancy limits as part of the state's move into Phase Three, Step Two of its reopening plan, effective March 1. Despite the new freedoms, some business owners are approaching the revised guidelines with caution, even as the restaurant industry continues to recover from the prolonged closures and revenue shortfalls brought on by the coronavirus pandemic.
Garbanzo Mediterranean Fresh, an Emerson Board Bucks partner on Boylston Street, plans to keep its capacity levels at the current 40 percent—15 people—for the near future. Operating partner Derek St. George said he is wary of immediately raising the seating limits—especially given the abrupt roll back of the state's reopening process in December.
"We've been in and out of phases so many times—we take a step forward, and we take a step back—so we're just going to play this as it comes," St. George said. "If we see the need to go up in capacity, we will."
Before restrictions were lifted, restaurants had been operating under capacity limits since June 22, when indoor dining first returned after the state's initial shutdown in March 2020. Until early this year, capacity limits were set at 25 percent of normal indoor occupancy, increasing to 40 percent on Feb. 15.
South Street Diner, a Kneeland Street eatery that was able to return to its hallmark 24-hour service only last month, welcomed the capacity change given the diner's tightly-constrained seating situation.
"We have under 20 customers [in at a time], and that's just under 50 percent," owner Solomon "Sol" Sidell said, before the restriction was officially lifted. "Before it was 51 or 52, nobody was really counting. Now, we're counting every person. It's stressful—and it decimates your business."
Despite the elimination of capacity limits, various other restrictions effectively prevent most restaurants from actually operating at 100 percent capacity. Six-foot social distancing requirements, 90-minute eating time caps, and a six-person-per-table policy all remain in place for Massachusetts restaurants.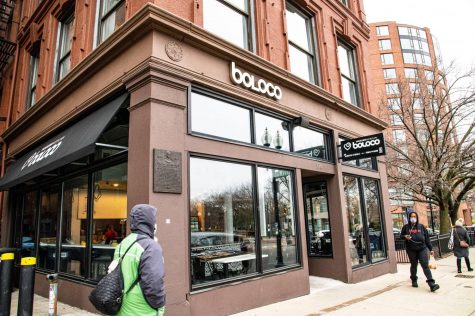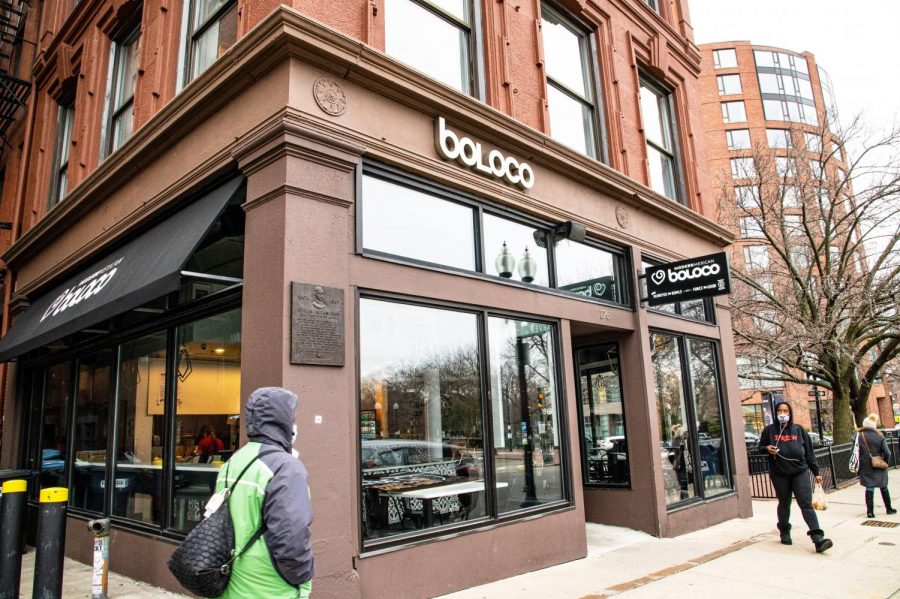 "While they've taken [the capacity limit] out, there's still an implied restriction," John Pepper, owner of Boloco Modern Mexican, said. "You still have to social distance, the tables should be six feet apart—that part isn't different. That's why we're continuing to keep [our indoor layout] probably about the same."
In the interest of social distancing, Garbanzo also plans to maintain its current table layout despite the policy changes, according to St. George. The Mediterranean restaurant will keep its "table tents"—self-standing folded paper tops marking off unavailable tables—as well as the appropriate social distancing placards and signage.
"We haven't pulled any of those off quite yet, because this stuff is just beginning to happen," he said. "But even if we did, we still wouldn't have a situation where people are bumping into each other at tables—the habits of people eating out have changed so drastically."
He also drew attention to the fact that, aside from Emerson students, there have been thousands fewer individuals present in the downtown area since last March. In December, the Wall Street Journal reported foot and vehicle traffic in Boston was "less than 20 percent" of its 2019 levels, largely a result of people being forced to—or electing to—work from home.
"Now you don't have that half a million people in the Financial District in their offices ordering delivery, ordering DoorDash, catering events for their office parties or meetings," St. George said. "That revenue would offset the lower foot traffic due to the bad weather. Unfortunately, you're just not getting what you normally would."
For many restaurants already forced to operate at fractional capacity, the lessened foot traffic has been debilitating. Boloco, which reopened its Boston Common location on Jan. 12, currently faces a revenue shortfall of about 70 percent year-over-year. Yet returning to business-as-usual is more complicated than reversing capacity restrictions, Pepper said.

"We don't have any fantasy that taking away those precautions would all of a sudden draw our same level of business back," he said. "It's not like the seats we even have are full."
As a result of the pandemic, indoor dining has fallen significantly. Health authorities, chief among them the Centers for Disease Control and Prevention as well as Chief Medical Advisor to the President Dr. Anthony Fauci, continue to caution the public against indoor dining, which is still labeled a "higher risk" activity even with the improving vaccination rate.
"The sad reality is that, over the last year, a lot of guests and people who frequent restaurants have gotten into the habit of not eating in," St. George said. "It's not as if we're not allowing people to sit in the restaurant to the capacity that the Governor is [already] allowing. It's just that nobody's doing it."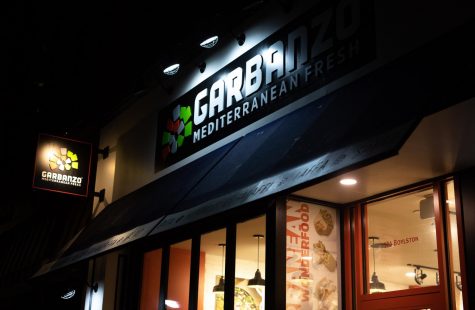 Typically, Garbanzo would have a roughly even split between in-person diners and to-go or third-party orders, St. George said. Now, he estimates the proportion of patrons choosing to dine indoors to be "maybe one out of ten or fifteen people who come in."
"The purchasing habits of society have changed overall, from all the restrictions and safety concerns," he said.
At South Street Diner, Sidell said he too has felt the reluctance of patrons to eat in—a trend that has challenged him to try to preserve the eatery's nostalgic brand.
"Our business has gone from being 90 percent in-house business to a 50 percent delivery business—because people don't want to go out to restaurants," he said. "We're taking the memories that people have created, a 1950s comfort food experience, and we now have to box that up and ship it to people. We're learning."
St. George said even with the lifted restrictions, he was unsure when Boston restaurants would truly be able to approach a semblance of normalcy.
"[Even with] all that—going to 100 percent capacity, taking all the social distance signs down a year from now, whenever that is—the habits are still going to be in place," he said. "I don't know how long it'll take for indoor dining to really return to what it traditionally has been."