Men's lacrosse announces spring 2020 captains
The men's lacrosse team announced sophomore midfielder Skyler Celotto and senior attacker Austin Franklin as its captains for the 2020 season earlier this week. 
Celotto is the first underclassman named as a captain in program history.  
"It's a really big honor," Celotto said in an interview. "Regardless of age, to be recognized as a leader by this team with incredible talent and leadership already, it's something I really take to heart." 
Celotto led the team with 30 goals and 35 points and the New England Women's and Men's Athletic Conference awarded him second-team all-conference honors as a freshman. 
Head coach Matthew Colombini said he did not decide for Celotto to be a captain, but a majority of the team voted for it. 
"We asked everyone on the team to put three names down," Colombini said in an interview. "[Celotto] got votes from almost every person on the team, other than himself, so that's how we decided to name him."
Colombini said Celotto is more than fit for the position regardless of his grade
"He's a great leader, and a hard worker," Colombini said. "He's learned to bring people with him, and come the spring, we expect him to just be who he already is, and we'll be fine."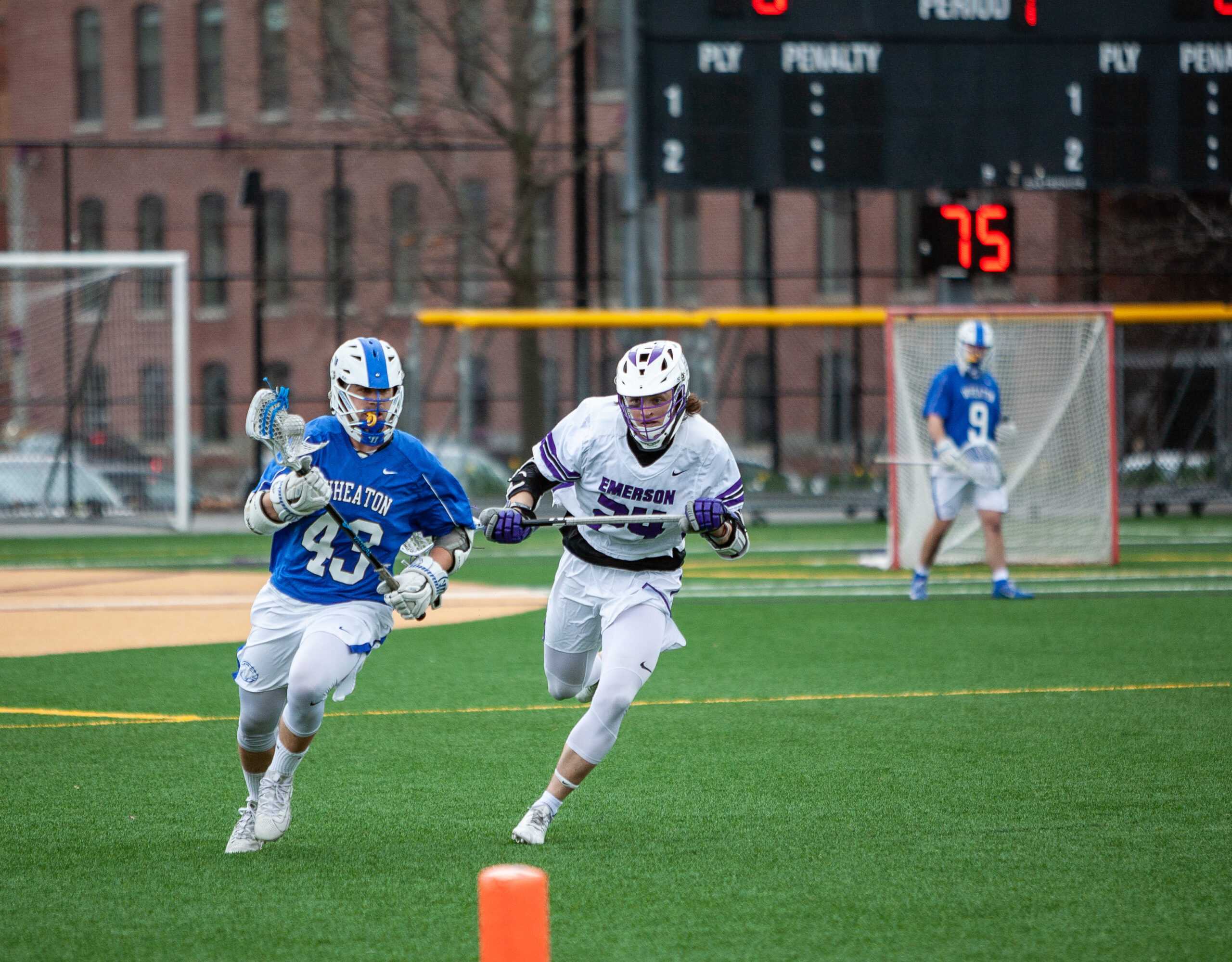 Franklin, who transferred to Emerson during his sophomore year, led the team with 17 assists and finished second in scoring with 34 points last season. 
"It's an honor," Franklin said in an interview. "To be given that privilege by your coaches and teammates to lead a great group of guys, it means a lot."
Colombini praised Franklin for his dedication to the program since he arrived.
"This was a long way coming," Colombini said. "He's always been active with his teammates, getting in extra work before and after practice, and always asking questions. So we've given him more responsibility over time, and now it's a no brainer."
Franklin said he will continue to stick to what works for him in order to continue his success. 
"I expect myself to keep doing what I'm doing," Franklin said. "Make plays when we need it, makes everyone laugh when we need it, and help everyone focus when we need it."
With both Celotto and Franklin pacing the team on the field, Colombini said he expects the Lions to continue their offensive playstyle.
"They both better score a lot of goals," Colombini said. "They're both very talented, and we have the deepest team to go around them that we've had in my time here."
Coming off a season in which the team won its first conference game, both Celotto and Franklin feel the team can win more than just one match in the NEWMAC. 
"If everyone gives everything they have and give 100 percent, that will help us reach the best outcome," Celotto said. 
Franklin said the team has the potential to make its first-ever NEWMAC playoff appearance.
"If we play hard and play as a team, we can make the [NEWMAC] playoffs," Franklin said.