Pelton to lead Boston steering committee combating racism and inequity
Boston Mayor Martin J. Walsh's office appointed President M. Lee Pelton to lead a new citywide steering committee that will raise money to combat racism, according to an announcement Thursday.
The Boston Racial Equity Fund will collect millions to address systemic racism and prejudice in the city. Nonprofits that support economic development, public health, youth jobs, and education and training will benefit from the fund, according to multiple reports. 
The steering committee, led by Pelton, will consist of eight to ten people, predominantly people of color, according to the mayor's office. It is unclear how much time Pelton will spend with the committee in conjunction with his full-time position at the college. 
Walsh declared racism a public health crisis in Boston earlier this month following several weeks of protests around the country after the killing of George Floyd by Minneapolis police.
On May 31, Pelton sent a letter to the Emerson community following Floyd's killing and several days of nationwide protests addressing his experiences with prejudice as a Black man. 
"Black Americans are invisible to most of white America," he wrote. "We live in the shadows—even those of us, who like me, sit at the table of bounty. At the same time, we are hyper-visible in classrooms, workplaces, social settings, and as we go about our daily lives."
The college could not immediately be reached for comment. 
Leave a Comment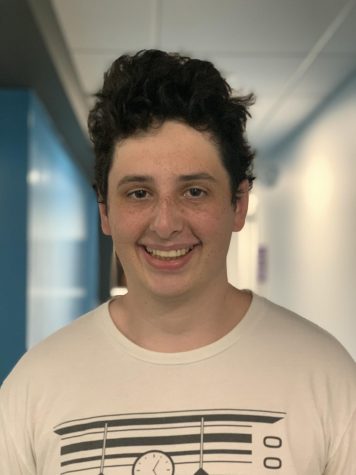 Charlie McKenna
Charlie McKenna graduated in 2022. He is from Los Angeles, CA and served as The Beacon's Editor-in-Chief during the Fall 2021 semester, overseeing all of the paper's print and digital content in addition to daily operations. He has contributed to The Beacon since the Fall 2019 semester and previously served as a Content Managing Editor, the Deputy Express Editor, and the SGA correspondent. McKenna's work has appeared in The Boston Globe and in his...