Q&A: Claire Alexandra Doyle '00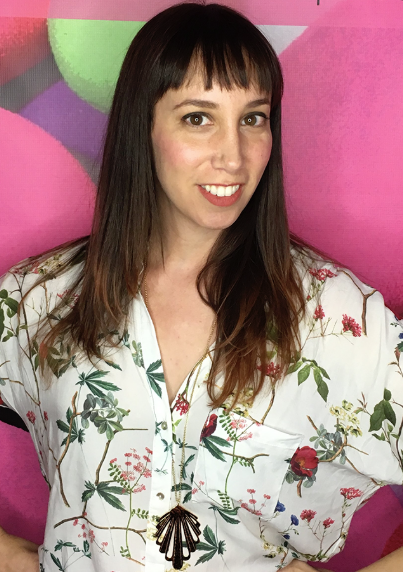 As a visual and media arts major, and a typical Emerson student, Claire Alexandra Doyle '00  explored many different opportunities. She produced and hosted an Emerson Independent Video show, was a segment producer for the EVVY Awards, and tried her hand at costume design. But it wasn't until a class with Mary Ellen Adams, professor emerita in the performing arts department, that Doyle discovered her desire to become a makeup artist. With a new focus, Doyle tracked down three-time Oscar-winning makeup artist Ve Neill, made her pitch, and became Neill's first ever intern during Doyle's final semester at Emerson Los Angeles.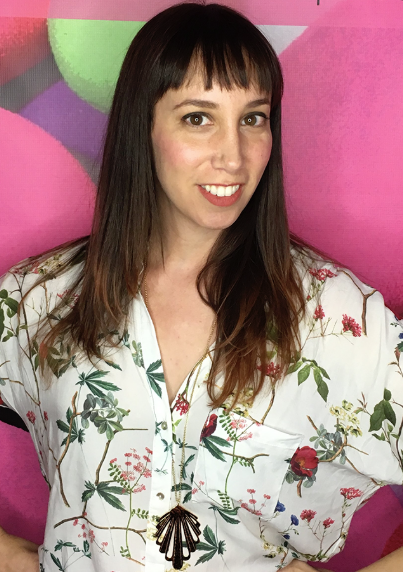 A year and a half after graduating—as Doyle worked on a commercial and worried about the future of her career—she received a call. It was Neill. Her assistant was sick with the flu. She asked Doyle if she could be in Long Beach as soon as possible. Doyle said yes and drove to the set, not knowing what to expect. When she arrived, Neill told her that she needed her help for a silly-sounding movie based on a Disneyland ride. It was Pirates of the Caribbean.
Since then, Doyle has worked on projects like Curb Your Enthusiasm, Scream Queens , and The Amazing Spider Man and on people like J.J. Abrams, Conor McGregor, and Chris Rock. Speaking with the Beacon, she offered advice and insights from her career.
This interview was edited for clarity and brevity.
Berkeley Beacon: What projects are you currently working on?
Claire Alexandra Doyle: I have a four-and-a-half-year-old, so I'm not strictly on one project. I usually do a day here, a day there. Most recently I was working on the new American Horror Story  season. I was working on some segments for Chelsea Handler's show on Netflix [Chelsea], and I also did work on Bill Nye Saves the World.
I also do a lot of work on commercials. I do a lot of behind-the-scenes publicity work. It's so funny; the work I do is not always just being on a film or TV set—it's doing what didn't exist when I started. I just did [Jeremy Shada, the voice of Finn the Human from Adventure Time], for Facebook Live.
BB: What is the key to good makeup?
CAD: Ryan Murphy [co-creator of Glee, American Horror Story, and Scream Queens] told a very funny story about his own filmmaking experience. He said that when he was working alongside Warren Beatty he asked him, "Warren, do you have any career advice for a young filmmaker?" and Warren looked at him and said, "Ryan, make sure the wigs look good." And that was it. It just takes one bad wig or one horrible makeup to take you out of the story really quickly.
BB: Why do you think Ve Neill agreed to have you become her first intern?
CAD: Recently I asked her why, and she said it was the timing. The pitch I gave her was something she could use. Any time a person approaches a person, you really gotta do your research. I didn't just blankly come at her and say, "Oh, like, I just want to hang with you." I researched her, I researched her business, I gave her a business plan, and that's what got me the job.
BB: What did you learn from working on Pirates of the Caribbean?
CAD: [Ve] really taught me the business side to running a makeup department on a major motion picture. And it introduced me to a lot of makeup artists that were on a high level. I'm still in touch with them because we met on Pirates of the Caribbean.
BB: What is your favorite aspect of your job?
CAD: I love that I get to meet different people all the time. I get to drive to different parts of LA that I never knew even existed. It really takes me out of my comfort zone. I like some things to be very consistent in my life, [but] with work, I don't. I like that there's always something new and wacky coming my direction.
BB: What advice would you give to your younger self?
CAD: It sounds kind of harsh, but I think I would tell my younger self that it's not about me. It's about the client or the actor or the project, and that comes before the ego. I think to be involved in film, we need to realize that it's a collaborative effort. And if you can be OK with that, you'll be successful. But if you need the recognition and the constant spotlight, you're going to be very disappointed.
BB: Do you find that the better you do your job, the more it goes unnoticed?
CAD: Sometimes the absence of the compliment is the compliment. When no one's complaining, that means you did it right. You might go around and say, "Is it good? Is it good?" And you kind of get stuck in this spiral of, "Did I do good job? Did they like me?" Well, if they call again that means they like you. If they referred you, that means they like you. They may not throw you a parade and give you a gold star and a trophy every time you do a good job.
BB: You spend a lot of time with the artists you are working on. What is that relationship like?
CAD: I've [worked on] many people that are not in a good mood, and production depends on us [to] kind of [act] like their therapists. We take care of them all day long to keep them looking beautiful and controlled and relaxed. Whether they're going through an infidelity or a divorce or they're just having a bad day, you're the one that has to bring joy and peace and make them look good like nothing is going on.
BB: What advice would you give to aspiring makeup artists?
CAD: This is a career, not a hobby. You can have a hobby doing makeup but you can't have a hobby being a successful makeup artist. Being a good makeup artist isn't just knowing how to put on eyeliner, because there are thousands and millions of people that know how to put on eyeliner.
BB: What advice would you give to Emerson students?
CAD: Emerson is its own little protected microcosm of the real world, and so people like myself get a real opportunity to try things out. I realized, "Huh, I hate costume design and I hate set design. I really don't want to do this." The best advice that I could give is for students to really embrace that opportunity. Take advantage of it. Take every class, sign up for every club, fail at everything, because you can really experience what those paths are like and what those jobs entail. That's what really helped me.