Rowing returns to the Charles River with Head of the Charles
The 56th annual Head of the Chalres Regatta made a triumphant return to the Charles River between Oct. 22 and 24, with legions of rowers competing in the annual race after it was held remotely amid the COVID-19 pandemic in 2020. 
The Head of the Charles is an annual rowing competition hosted over two days at the end of October. 2020 was just the second time in its history–since its founding in 1965–that it was cancelled. The first cancellation was in 1996 due to weather conditions.
Although the competition features over 60 different events, there are four events in the collegiate division––men and women's eights and four person. These events are typically held to a higher standard.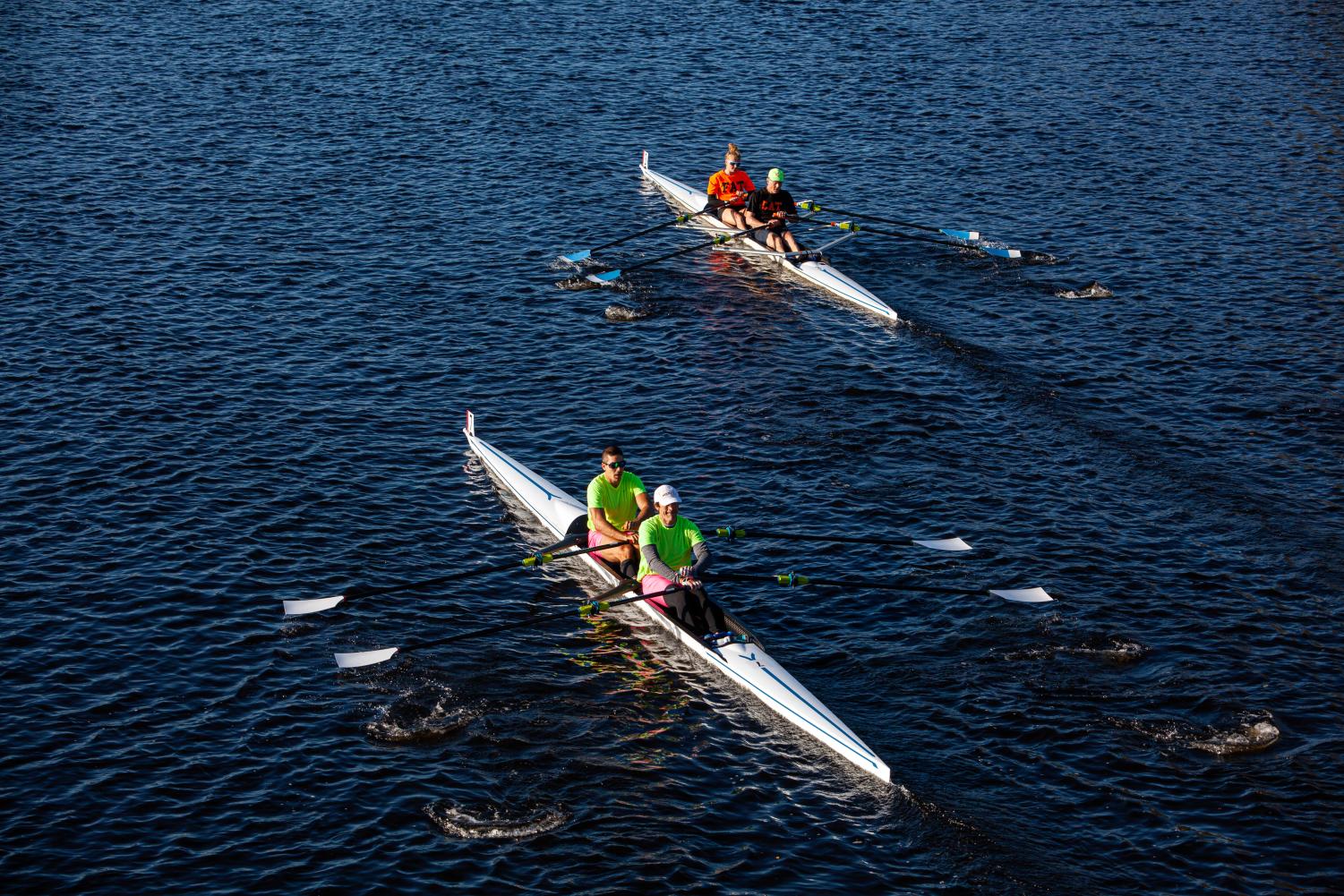 The Massachusetts Institute of Technology won the men's collegiate eights with a time of 14:54.924 and Princeton University took the women's collegiate eights in 16:37.246.
Despite the differences in people, the fours have similar times. Vanderbilt University won first place in the men's collegiate fours in 16:49.708 and the University of Calgary took home the women's collegiate fours with a time of 18:34.740. 
This competition has up to 40 teams facing off against each other. It starts at Boston University's Boathouse and races three miles upstream passing five rings as checkpoints until the finish line. 
The Head of the Charles is the second landmark athletic event to return to Massachusetts in recent weeks after the Boston Marathon made its triumphant return on Oct. 11.